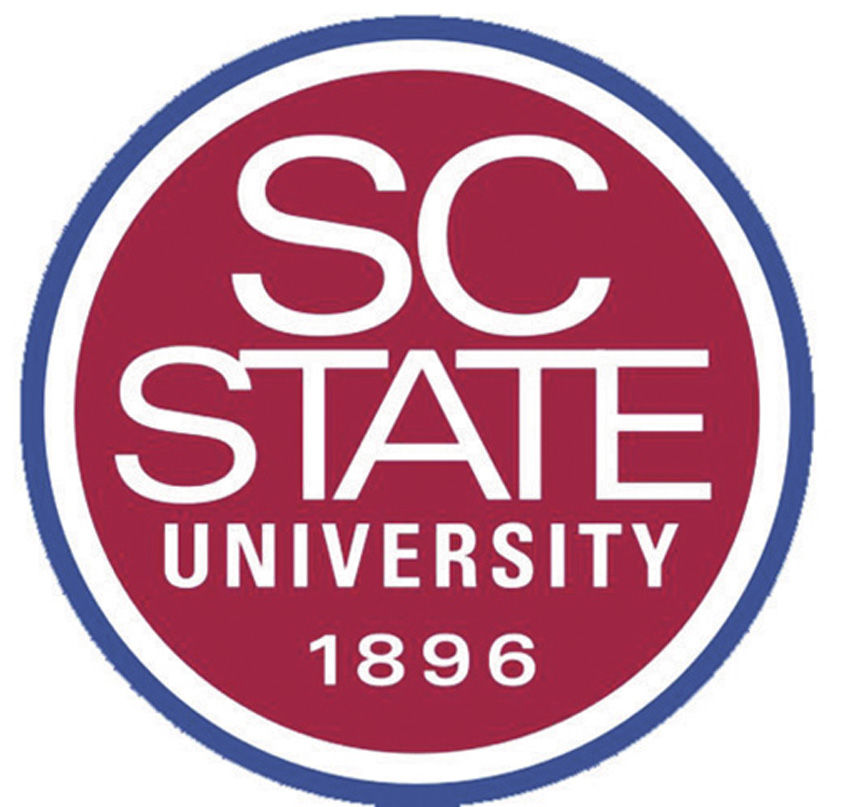 Lawmakers are seeking to fill six seats on the South Carolina State University board of trustees. No candidates have filed yet for four of them.
The state's College and University Trustee Screening Commission is accepting letters of intent from candidates for the following seats:
• Seat 2 of the 2nd Congressional District
• Seat 4 of the 4th Congressional District
• Seat 6 of the 6th Congressional District
• At-large Seats 8, 10 and 12
The term for each seat ends June 30, 2024.
The deadline for receiving letters of intent is noon Friday, Dec. 20.
Wilbur B. Shuler of Orangeburg has filed for Seat 6 of the 6th Congressional District, while Samuel Hinton of Orangeburg has filed for at-large Seat 10.
As for the remaining four seats, Martha Casto, a staff member at the commission office, said the filing deadline will likely not be extended.
"If no one signs up for those seats by Dec. 20, we probably will not reopen it since this is the second time we've reopened it. Those people (already in the seats) will continue to serve until June 30. The terms don't start until July 1," Casto said.
"At and that point, until the Legislature comes back in January, the Governor could appoint somebody or the Legislature just may leave them open until January. The commission would have to decide. We're hopeful we'll have people to file," she said.
Sen. John Matthews, D-Bowman, said, "I think you're going to have a preponderance of people signing up. I don't think that's going be an issue. I've talked to several people who are interested, who will make up their mind some time by the 15th. If they haven't signed up by the 15th, then I think I would have some concerns. But right now? No."
Seat 2 of the 2nd Congressional District is currently held by Hamilton Grant, who said that while he is not seeking re-election to his seat, he will continue to serve until June 30.
"I am not filing for re-election because I had announced last month that I am running for the Richland County Council District 8 seat," Grant said.
He said he has a vision for the university going forward.
"My vision continuing through my term which ends in June is to make sure that the school is financially responsible and that we do everything in our power to make sure that we get this SACS accreditation with flying colors and put in place policies that intentionally go after students across the state and retain students at the university," he said.
Grant added, "I don't feel we do a good enough job at recruiting and retaining students. Without students, you don't have a university. I want that to be a main focus point and to keep the students that are there with their best interest in mind. You may feel a certain way about a certain policy, but you have to put yourself to the side and put the students first because that's what's most important."
At-large Seat 10 is currently held by Milton Irvin, who was part of the temporary board that was installed to stabilize the university in 2015 amid concerns about finances and accreditation.
Irvin said he is also not seeking re-election to the board. He stepped down as chairman of the board in September before handing the gavel to trustee Rodney Jenkins.
"I feel that I've given a lot of time and effort to the university. When I stepped down as chair in September, it was so that we would have a smooth changing of the guards. Trustee Jenkins' seat doesn't open up again until 2022. So I thought it made a lot of sense at that point and time, so we had just a smooth change in leadership. And when my term expired at the end of June, I would then retire from the board," Irvin said.
Irvin said he feels "pretty comfortable" with the university's implementation of fiscal discipline.
"Everyone may not be happy with fiscal discipline but, nevertheless, I do feel one of the things that was most important to me was that we did have fiscal discipline and that we would have to make the hard choices," he said.
Irvin added, "I do think we have a vision of where we want to go. The question is how get there. We still need a lot more money. While the state has given us our fair share on a proportionate basis, I still believe we need more than our fair share to kind of get back to par."
Matthews said he is pleased with the direction of the board.
"I think it takes a little while to build consensus, but I believe at this point the board is beginning to gel and build a consensus. There is a group that's firm on the leadership and respecting the president and trying to move the university forward. I think as long as they continue to maintain the financial integrity of the university and stay within their lanes as board members, the university will be successful," he said.
The legislator said ensuring the financial integrity of the university will be key.
"I think that's critical if we're going to continue to get the General Assembly to support the university," Matthews said.
Jenkins is also hopeful for the future of the university.
"We need the community to help us in making South Carolina State University successful. Financially, I think we're going in the right direction. I honestly can say that we do have some challenges yet, but at this time we have at least a good audit report.
"I would say that helps stakeholders that may be interested in helping us, and we can go out and speak to others about donating to the university and helping us with this effort that we have to make the university great," Jenkins said.
The interim board chairman added, "We just have some challenges that we still have to overcome. I think I can say we have to build trust. We have to continue to build trust as a board, as an administration, as a university. I think we're on the road to doing that."
The commission will screen candidates for the board in early 2020. By law, the election for the seats cannot be held prior to April 1, 2020. The election date must be set by resolution of the General Assembly. The new trustees will begin serving July 1, 2020.
Get local news delivered to your inbox!
Subscribe to our Daily Headlines newsletter.