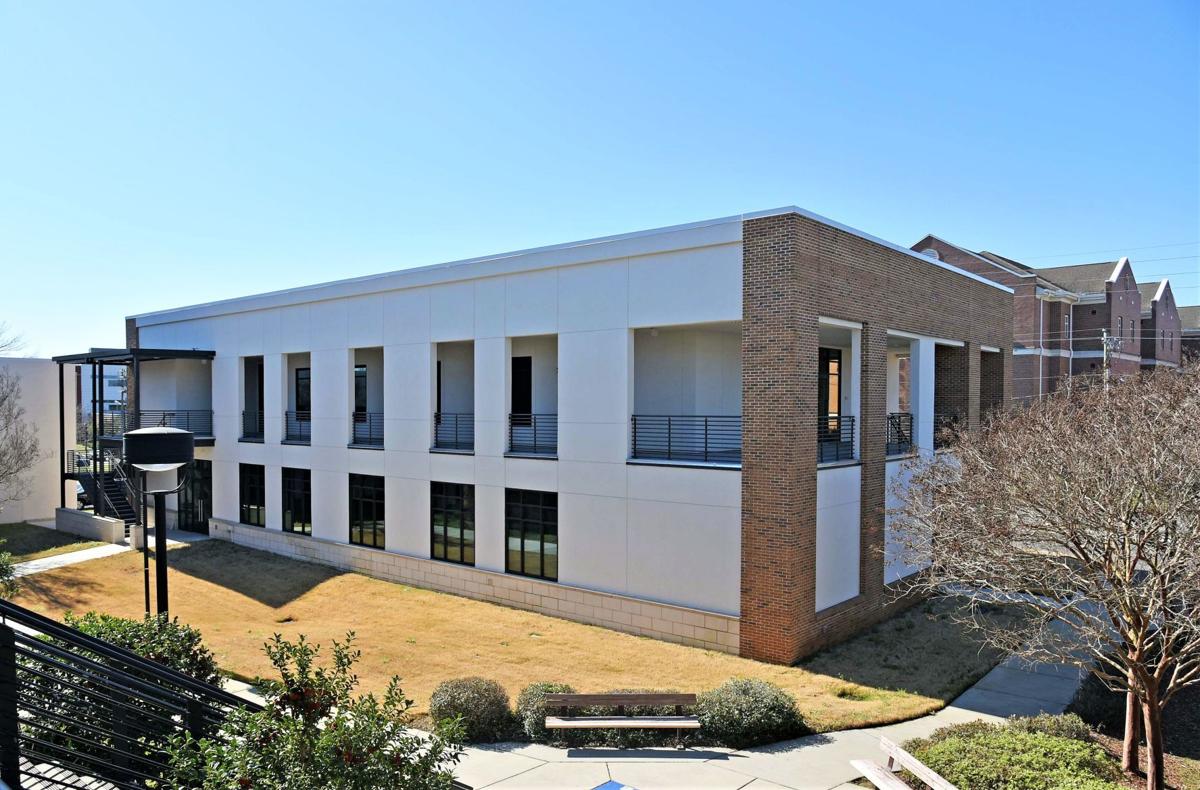 Education is considered a key element that brings growth and advancement to a community. The more people educated in a society, the greater the opportunity they have to contribute toward it.
To enhance community programs and advance youth development initiatives, the S.C. State University 1890 Research & Extension program announced two new leadership positions. Makelia Mitchell, Ph.D., has been named director of the 1890 Extension Midlands region, which serves Barnwell, Bamberg, Calhoun and Orangeburg counties.
In her new role, Mitchell oversees the various extension core programs, such as Family, Nutrition and Health; Education, Innovation and Support; Community and Economic Development; Substantiable Agriculture & Natural Resources Development and 4-H Youth Development. Mitchell assumed her role July 16.
"I am excited about my role as the new Midlands director," Mitchell said. "One of my favorite quotes is by Bill Milliken: 'It is relationships, not programs, that change people,' so my ultimate goal is to create and foster community, business and government relationships that improve the lives of all citizens in our region."
Mitchell's previous roles include serving as a program manager with the community and school division at the Department of Social Services and extensive educational experience in various elementary and middle school systems. She also has held positions as a human relations commission county commissioner with Prince George's County Government services in Prince George's County, Maryland.
Mitchell earned a bachelor of arts in English, master of education in elementary education and Ph.D. in developmental psychology from Howard University. She received her master of education in school guidance counseling at the University of West Alabama. She also has an education specialist certification from Nova Southeastern University.
Derrick Wise, Ph.D., has been announced as the new S.C. State 1890 Extension state team leader for Education, Innovation and Support (EIS). The newly created EIS initiative is designed to develop, evaluate and implement effective educational programs and activities to improve student achievement for K-12 and college students. Wise began his role as state team leader July 16.
"I am humbled and excited at the opportunity to be able to work alongside the extension directors at (S.C. State) 1890 to provide transformative educational opportunities that will uplift communities across the state economically," Wise said.
"Today, more than ever, it is vital that we invest in every community to ensure that every child will have the tools necessary to compete in a global society." Wise also serves as director of the SC State 1890 Agriculture Innovation Scholarship Program.
Wise previously served as a project director of TRIO Talent Search at Cleveland Community College in Shelby. He also has prior experience in student affairs at several higher education institutions.
Wise received his business administration degree in middle grade education from Coastal Carolina University, a master of arts in counseling from Hampton University and a Ph.D. in higher education administration from Morgan State University.
The EIS program is one of the core program areas covering the seven 1890 Extension South Carolina regions: Coastal, Low Country, Midlands, Pee Dee, Piedmont, Santee Wateree and Upstate.
"The additions of Dr. Mitchell and Dr. Wise could not have come at a more pivotal time," said Dr. Louis Whitesides, vice president and executive director of 1890 programs. "Because of the impact COVID-19 has had on our students and families, we (1890) are challenged with finding innovative ways to implement our current programs, while also developing new and effective programs that will impact our community immediately. The experiences they bring will propel us forward in our new normal."
For more information on programs and services offered in the Midlands region, contact Mitchell at mmitch12@scsu.edu. Contact Wise for more information on the EIS program or the SC State Ag Innovation Scholarship Program, at (803) 536-8333 or dwise5@scsu.edu. For more information on 1890 Research & Extension, visit scsu.edu/1890.aspx.