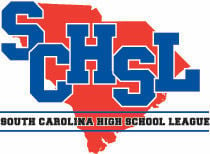 On Thursday, high school coaches across the state received some of the good news they had been waiting weeks to hear.
The South Carolina High School League announced that summer workouts and practices could begin, following a lengthy delay due to the COVID-19 pandemic stemming from the novel coronavirus spread.
What coaches and athletic directors did not get was an across-the-board restart date, as the SCHSL said that it would leave that decision to the individual school districts and schools. That decision has had mixed reactions from coaches across the state.
Some coaches are just glad to know summer workouts are now possible. Others would rather have had the league issue a blanket date, so there would be no concern of one school having a competitive advantage over another. 
However, the hard truth is that some school districts will be prepared and ready to reopen athletics in a safe environment before other school districts.
The excitement to get back to workouts in even limited capacity must be tempered by concerns for social distancing and constant temperature screening for athletes, coaches and athletic trainers.
All coaches want to get back to having their athletes complete workouts in a controlled environment. But no coach wants to hurt their school, school district or community by any unsafe actions or improper preventative measures.
The SCHSL announcement was the beginning of a three-phase process with specific guidelines pertaining to each phase. Phases 2 and 3 will be implemented at later dates, based on the successful compliance with the guidelines outlined in Phase 1.
"The goal is to allow the athletes, coaches, and staff to begin in-person training and group workouts, while maintaining a safe environment," Jerome Singleton, commissioner of the SCHSL, said in a statement to member schools. "It is imperative that if schools choose to begin implementing Phase 1, they do so under the guidelines set forth.
"Schools continue to have the option of utilizing technology to communicate and train student-athletes if they decide not to implement in-person, on-campus contact currently."
Aside from the normal protocols of frequent hand washing and cleaning of surface areas, the SCHSL has set out a few other guidelines.
The guidelines include the following:
Maintaining minimum physical distances of six feet between participants at all times.
Daily health/temperature screenings of athletes, coaches and staff by a health care professional or designated full-time district/school employee.
Face coverings that completely cover the nose and mouth for everyone, including athletes when not participating in sports activity.
Locker rooms/athletic offices are prohibited from being used.
Bathroom access limited to every other stall.
Personal water bottles should be brought to each workout and not shared.
If spectators are permitted, they should remain in an area that provides a reduced opportunity for transmission and six feet of social distancing. Face coverings should be worn if possible.
There are also sport-specific guidelines, with each falling into one of three categories — low infection risk, moderate infection risk and high infection risk.
The low-risk category includes cross country, track, swimming, golf and tennis. Moderate-risk sports are volleyball, soccer, baseball, softball and basketball with football, cheerleading, lacrosse and wrestling falling under the high-risk label.
"Please understand that some families may not feel it is safe or appropriate to begin in-person workouts at this time," Singleton said. "Also, many families may have plans for the previously scheduled summer dead weeks. In both instances, student-athletes should be allowed to return to team activities without repercussions when they feel it is appropriate to do so.
"In these unprecedented times, please allow for participation without mandatory attendance requirements during the summer period."
The SCHSL plans an online meeting with member schools on June 4 to discuss guidelines in more detail.
"Sports will most certainly be a tremendous catalyst for our communities to return to a much-welcomed sense of normalcy," Singleton said. "We must be purpose driven in implementing these guidelines to return to play.
"If we each do our part during this phase, we can return to play this fall sports season."
Concerned about COVID-19?
Sign up now to get the most recent coronavirus headlines and other important local and national news sent to your email inbox daily.