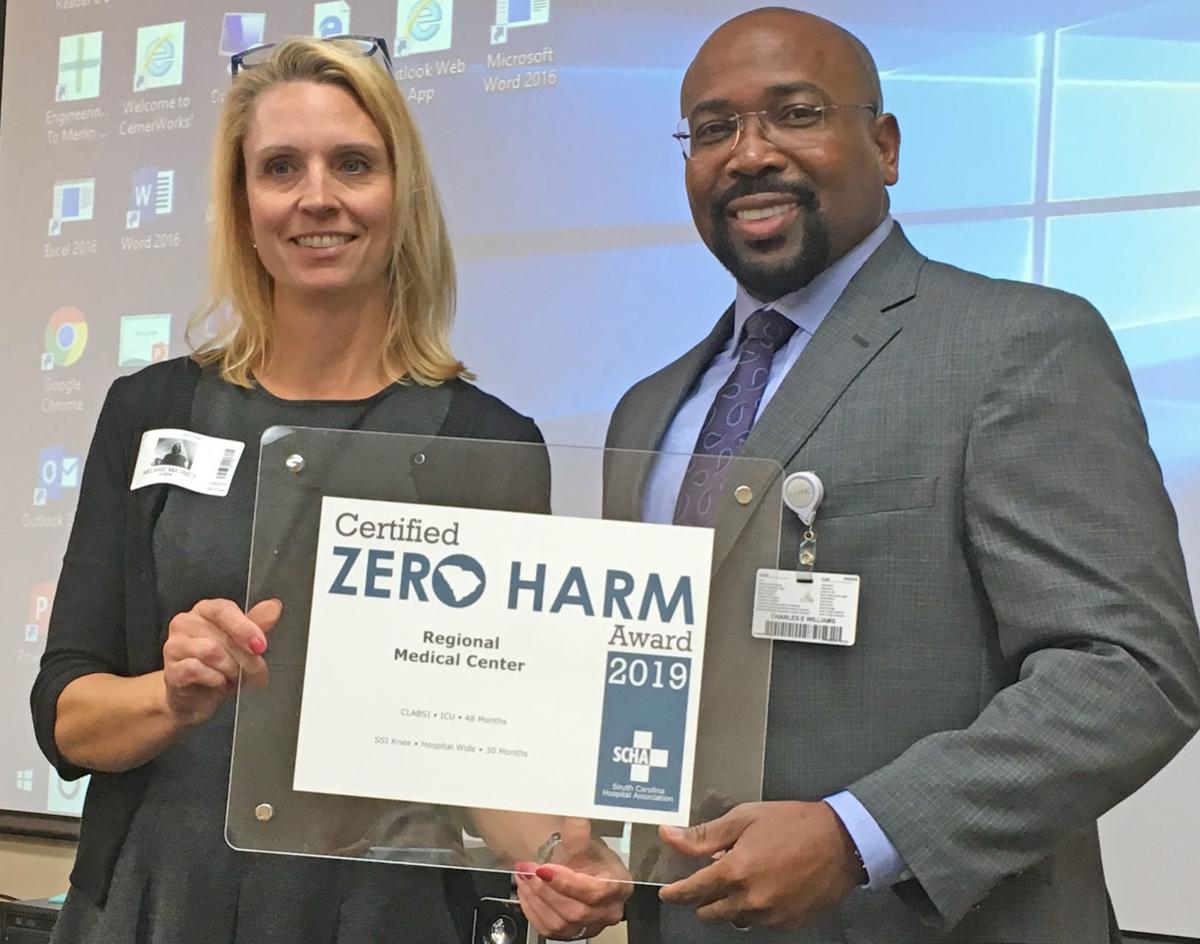 The Regional Medical Center recently earned the South Carolina Certified Zero Harm Award from the S.C. Hospital Association in recognition of the health system's work in preventing hospital-acquired infections. 
RMC received the award for achieving 30 months with zero knee replacement surgical site infections and 48 months with zero central line-associated bloodstream infections in the Intensive Care Unit.
You have free articles remaining.
"RMC is dedicated to delivering safe, high-quality care," Regional Medical Center President and Chief Executive Officer Charles Williams said.
"It's critical that we maintain a culture of high reliability while preventing medical errors in our hospital," he said.
To qualify for the Certified Zero Harm Award, hospitals must not experience a hospital-acquired infection of a specific nature over an extended period of time.
All hospital data used for the award is independently verified by the S.C. Department of Health and Environmental Control and recognizes the exceptional achievement the hospital or hospital unit has made to the safety and quality of care within their facilities.
Since 2014, SCHA has collaborated with The Duke Endowment and The Joint Commission Center for Transforming Health to take part in a statewide effort to create robust, evidence-based practices that are making positive impacts on patients' safety and quality of care.