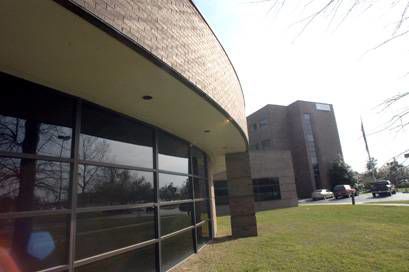 The Regional Medical Center and its seven primary care practices are about $8 million better off financially than a year ago.
Finance Committee Chairman Kenneth Rickenbaker said last month the hospital is "still in the black" but is "not where we would like to be."
"We continue to go up the ladder a little bit," he said. "We've got a lot going on."
The hospital's finances were discussed during an RMC board meeting on March 26.
The entire hospital system, including Edisto Regional Health Services, has taken in $3.8 million more than it spent in operations so far this year. That's compared to a loss of $4.6 million during the same time last year.
Year-to-date, the hospital alone is $4 million in the black compared to being $3.8 million in the red last year at this same time, RMC Chief Financial Officer Liza Porterfield said.
A significant contribution to the turnaround is the hospital's reduction in costly contract labor. The number of contract employees declined in February 2019 to 28, down from around 80 in February 2018. The hospital had a high of 82 contract or agency staff in December 2017.
"We are aggressively working toward trying to contain the use of agency staff," Porterfield said. "We have had higher volumes. That has played a part in our increase in some of the nursing areas."
"This continues to be something we manage on a daily basis and we're looking at alternative ways to recruit to make sure we have people here to take care of staff," Porterfield said.
• Trustees unanimously approved spending $963,088 on capital equipment.
A little more than half of the money will be spent on purchasing 22 beds in the hospital's critical care and intensive care units. The current beds are over 12 years old.
About $276,779 will be spent on upgrading the hospital's existing picture archiving and communication system to improve doctor workflow. PACS is imaging technology used to store and digitally transmit electronic images and clinic reports.
• Trustees extended the existing audit contract with Dixon Hughes for three years. The cost of the contract is $78,000 for 2019, $79,000 for 2020 and $80,000 for 2021. Current contract fees are about $77,000 annually.
• Trustees agreed to move to an updated version of the hospital's information technology system by adding additional modules to its software package.
The upgrade will allow the hospital to update system applications and control the cost of software applications. The contract is still being negotiated but will result in savings for the hospital over its existing agreement, RMC President and CEO Charles Williams said.
• Trustees agreed to a three-year contract with Florida-based AMS Anesthesia Management Solutions with an estimated hospital subsidy of $4.6 million.
RMC had contracted with Team Health for anesthesia services since February 2017.
"Contracting with a vendor who specializes in anesthesia management lowers the cost for RMC and provides access to a larger pool of providers," Williams said. "They are also able to better negotiate with payers due to the volume of providers employed."
• Trustees approved a number of goals for 2019 including: decreasing waiting time in the hospital's emergency department; increasing the home care program's census numbers; increasing dialysis access procedures; increasing the number of OB/GYN practitioners; growing the clinical laboratory; increasing orthopedics, general surgery and anesthesia service lines; decreasing inpatient length of stay; increasing both patient and employee satisfaction; improving employee retention; decreasing supply costs and increasing operating cash flow margin.
• Trustees entered into executive session to discuss a number of items including personnel and contractual issues related to the wound center and contractual issues related to the material management, the hospital's group purchasing organization, leased property and management oversight.
No votes were taken on any of the matters upon the board's return into open session.
Get local news delivered to your inbox!
Subscribe to our Daily Headlines newsletter.