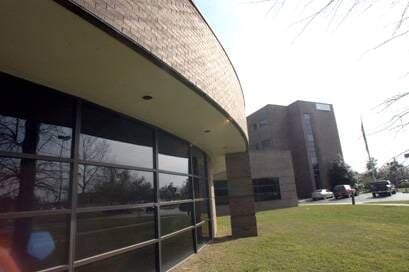 The Regional Medical Center's six primary care providers have seen fewer patients coming through their doors in recent months.
Coronavirus concerns are cited as one of the main reasons for the decline in office visits.
"COVID is having an impact," Edisto Regional Health Services Chair Gladys Arends told RMC trustees Tuesday during the board's regularly scheduled monthly meeting.
Arends said visits to the hospital's primary care practices for the month of September alone were down 24.4% from budget. There were about 3,351 visits to the hospital's primary care practices for the month.
Hospital officials have frequently encouraged individuals to continue seeing their primary care doctors during the pandemic, touting the safety of the practices.
Prior to the coronavirus, monthly visits were in the 4,000 range. Visits dropped to about 2,700 in the month of April but have increased to the 3,500 range.
Year-to-date, ERHS is down about 20.3%, with about 38,000 visits. It budgeted 51,000 visits.
For the month of September, there were about 241 telehealth visits. Year-to-date, there have been 2,053 telehealth visits.
The hospital's primary care practices have received about $1.2 million in coronavirus relief money so far this year.
Arends said there have been about 338 RMC Express Care visits since the center opened in August. The hospital opened the center in an attempt to provide the community with an alternative care option beyond the emergency room.
"Express Care is in its infancy and we expect it to grow as it becomes more widely known in the community," Arends said.
In related matters, RMC interim Chief Financial Officer Rick Langosch said the hospital saw an operating gain in September of $2.8 million. Year-to-date, the hospital is about $3.8 million in the black. The margin is due to federal COVID relief money, Langosch said.
Year-to-date, the hospital has received about $26.6 million in coronavirus relief money.
Hospital revenues were down for the month of September due to emergency room visits being about 1,572 visits below budget, Langosch said.
Langosch said the hospital has seen positive trends in its operating expenses, especially as it relates to locum tenens, or contract labor. He said expenses for September were about $55,000 better than budgeted.
"That was the lowest it was all last fiscal year," he said, noting the expense was about $170,000 below average. "Contract labor is pretty significant. That is where management has put emphasis and it is working."
• Trustees elected officers for 2021: the Rev. Dr. Caesar Richburg was named chairman; Dr. Rocco Cassone, vice chairman; Dr. Sonya Ehrhardt, secretary; Dr. Boyd McLeod, at-large; and Melvin Seabrooks, at-large.
• Trustees entered into executive session to discuss a number of issues, including the CEO search process; the hospital president's report; quality care and risk management reports; a revenue cycle update and Certificate of Need update.
• Trustees voted to approve medical staff and doctor contracts.