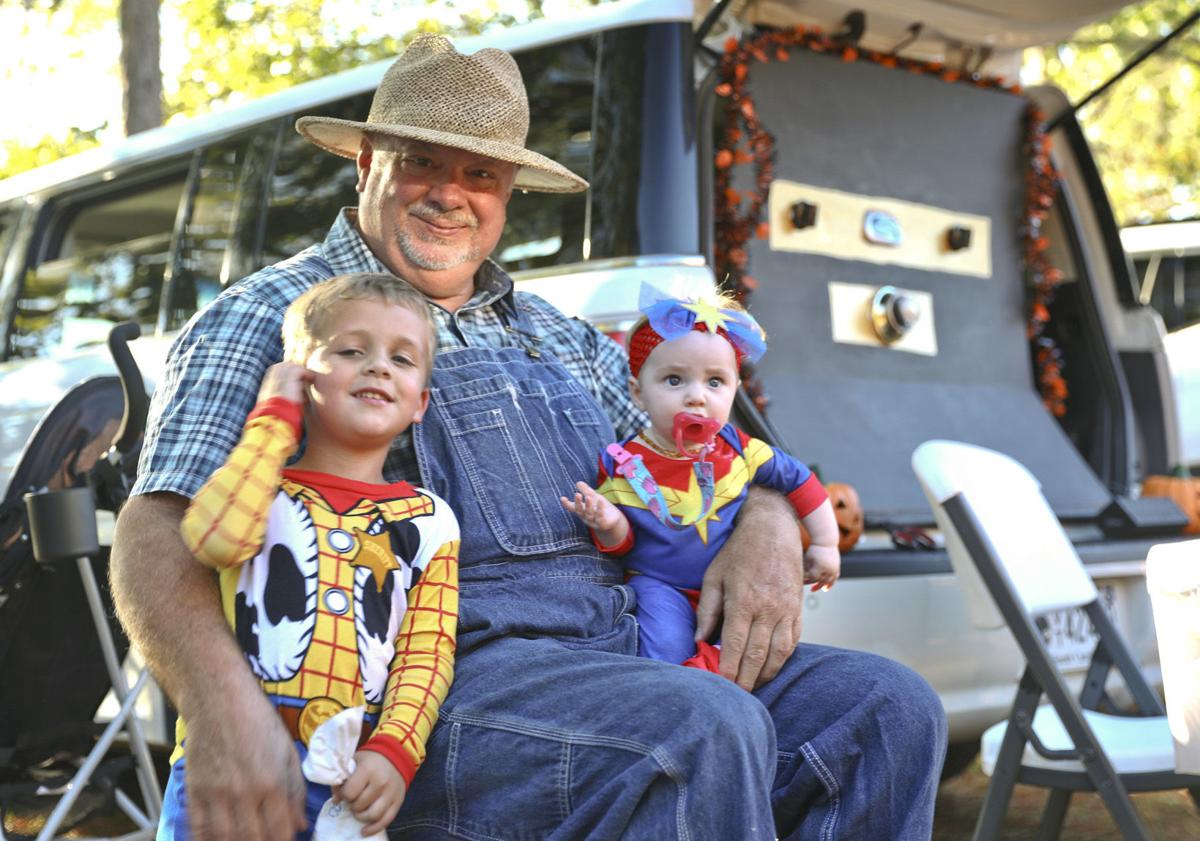 As they take in the spooky sights and sounds of Halloween on today, trick-or-treaters are likely to get dreadfully drenched by a forecast of showers and thunderstorms.
National Weather Service meteorologist Chris Rohrbach said, "Unfortunately, it does look like it's going to be showers and thunderstorms around in the afternoon and evening. Not ideal for trick or treating, that's for sure."
Rohrbach said it is estimated that the the tri-county region of Orangeburg, Bamberg and Calhoun counties will likely begin to see the rain in the early afternoon.
"It's most likely to start after 3 p.m. and then it gets more likely later in the afternoon and into the evening. The majority of the showers and thunderstorms should be out of the Augusta area and then the (tri-county) area by about 10 p.m. We'll have a better idea of the timing as we get more data in Thursday," Rohrbach said.
While umbrellas will likely have to be a part of Halloween costumes this year, safety remains a priority for local law enforcement agencies as people enjoy the sights and sounds of the day and night.
Officials with the Orangeburg Department of Public Safety and the Orangeburg County Sheriff's Office are hoping to keep all children who may be canvassing neighborhoods as ghastly ghouls and creepy critters safe on Thursday, Oct. 31.
ODPS Jakeem Williford has said that parents and guardians should never let their children trick-or-treat alone and that their children should be dressed in costumes with some type of reflective material to ensure they will be highly visible to motorists and others.
"We're at that time of the year where it gets dark early. A lot of times when they're trick-or-treating, they're crossing the street and walking up and down the street. We want them to be as visible as possible to cars coming down the road," Williford said.
He has also urged parents to trick-or-treat in familiar neighborhoods to avoid confusion and potential danger and to check their children's candy before they eat it.
"Once you get back home, before you allow them to start eating, just go through the bag. I would say dump it all out on the kitchen table. Comb through, make sure it's all still closed, it's still sealed," Williford said.
The ODPS will be providing extra patrols for the purpose of safety and security on Halloween.
"The Orangeburg Department of Public Safety will have increased patrols throughout the city on that night. We will also have some of our bike officers out in some of our highly-populated neighborhoods and have them canvassing the area just to keep everybody safe, keep it a fun, friendly atmosphere and make sure that nothing happens that doesn't need to happen," Williford said.
ODPS has set trick-or-treat hours in the city for 5 to 7:30 p.m. on Halloween. OCSO has set trick-or-treat hours at 6 to 8 p.m. in unincorporated areas of the county.
The sheriff's office has announced that municipalities may have their own specific trick-or-treat times, which must be observed within their town limits. (A list accompanies this story on page A8.)
The OSCO will be holding its own Trunk of Treat Extravaganza from 6 to 8 p.m. Thursday, Oct. 31, at the Orangeburg County Law Enforcement Complex at 1520 Ellis Ave. in Orangeburg.
Get local news delivered to your inbox!
Subscribe to our Daily Headlines newsletter.