Candidates for the District 4 seat on the Orangeburg County School Board hope to use their talents and educational experience to make school district consolidation successful.
The District 4 candidates are Susan Cade Gleaton, Peggy James-Tyler and Joyce Colter.
Voters will head to the polls on Nov. 6 to elect candidates for the nine seats on the board. The board will serve the single district formed by the merger of Orangeburg Consolidated School Districts 3, 4 and 5.
The first seven seats will be for single-member districts matching the Orangeburg County Council district lines. The eighth and ninth seats are at-large seats.
District 4 is represented on Orangeburg County Council by Heyward Livingston. It includes Livingston, Neeses, North, Norway, Woodford and Springfield.
Seats 1, 3, 5, 7 and 9 will have four-year terms, while seats 2, 4, 6 and 8 will have two-year terms initially. The seats will all have four-year terms following the initial terms.
Joyce Colter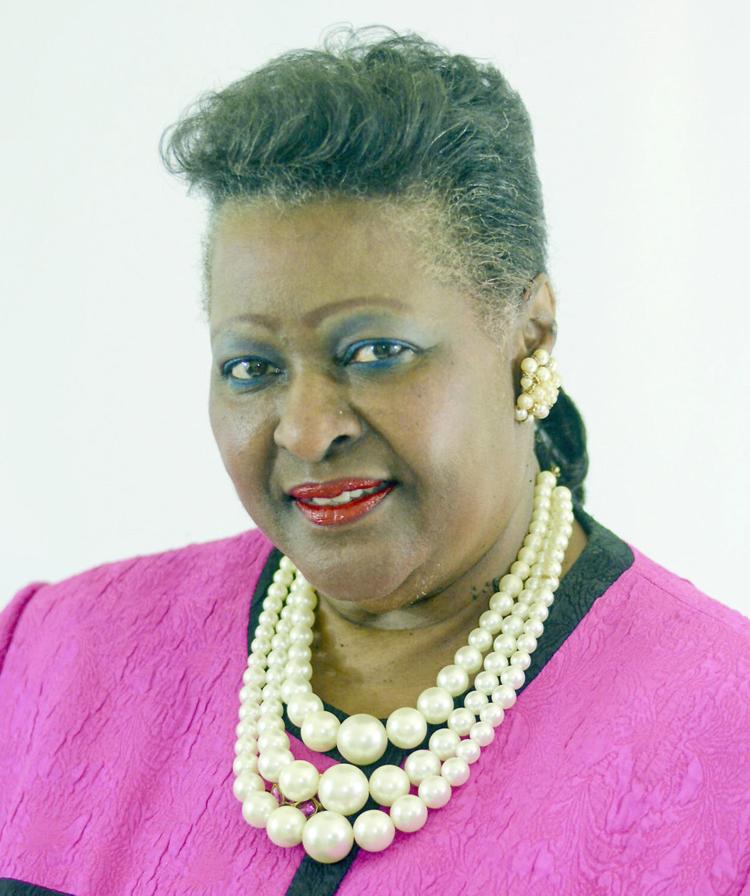 A veteran educator, Colter is a graduate of Wilkinson High School who went on to earn a bachelor's degree in business administration and a master's degree in education administration from South Carolina State University.
She has certifications in the following areas: superintendent, elementary supervisor, vocational center director, secondary school principal, elementary school principal, advanced guidance, elementary teacher, secretarial science and ordained minister.
Colter has served as a teacher, guidance counselor, assistant principal and principal before retiring as principal of Estill Middle School in Hampton School District 2 in 2005.
She served six years on the former North School District 6 board and was also a member of the Orangeburg County Board of Education for six years.
"Since I retired, I've really just been substituting in District 4. They call me every single day," Colter said.
She considers herself a people person and a, "consummate professional educator and school administrator with vast experiences on all levels."
"I bring a wealth of knowledge and experience to the new Orangeburg County consolidated district," Colter said.
She said she will address student discipline and its impact on the teacher shortage.
"No matter what quality of teaching skills you have as a teacher and how well prepared you come on a daily basis, if the students' discipline is not controlled, then basically you can't teach what you know," Colter said.
"I think that school board members really need to listen and have maybe some sessions with teachers that are perhaps frustrated, or some training beyond what they've been prepared to do when they're hired. I think the school board should afford opportunities for teachers to have an outlet to come with maybe people that are trained beyond what they know as far as handling discipline problems in the classroom," Colter said.
She added, "I think funds need to be allocated to help teachers ... so that everybody can work together in resolving the discipline issues in the school."
Colter said consolidation will not come without challenges, particularly since each rural district has its own "individual differences."
"I think it was a brilliant decision by the legislators to consolidate the districts into one district. I think that everybody in the three districts will reap wonderful benefits, and that's for children, teachers, parents, administrators and the business community. I think that we're all going to benefit," she said.
Susan Cade Gleaton
The North resident is an OCSD5 school board member whose service stems back to her election in 2002.
Gleaton said, "I believe this new district is going to be vital to the growth and success of our county. I want to be a part of that. So with a 'yes' from my husband, I made the decision to run for Seat 4, which is my county seat."
She praised the Orangeburg County Legislative Delegation's "bold" move to consolidate the three districts, along with the transition committee whose "time, efforts and hard work" are making the process as smooth as possible.
Gleaton said she will bring her concern for all children to the new school board.
"That should be our greatest concern because that is who we are actually trying to serve. ... I believe that standing up for what I believe is important," she said. Colter hopes she has created a trust among her constituency.
She said she would work to create a "premier school district" that will aid all students in reaching their full potential and give them the best start for their future, "as they either move into the work world, or they further their education at an institution of higher learning."
Gleaton said finding "the very best interim superintendent" to lead the district will be key.
"I believe the foundation begun with the hiring of an interim superintendent will need to be continued by ensuring that the new board has good policies put in place to govern the district fairly and equitably, having meaningful professional development and then empowering our teachers to move into their classrooms and teach," she said.
"After that, the board would gather baseline data and everyone, including the board, would be held accountable for student achievement for all."
In quoting Irish poet William Butler Yeats, she added, "'Education is not the filling of a pail, but the lighting of a fire.' I believe that it will be imperative that we light that fire in the hearts and minds of each of our students, and I would like to be a part of helping make that come true."
The North High School graduate earned a degree in secretarial science from Orangeburg-Calhoun Technical College.
Peggy James-Tyler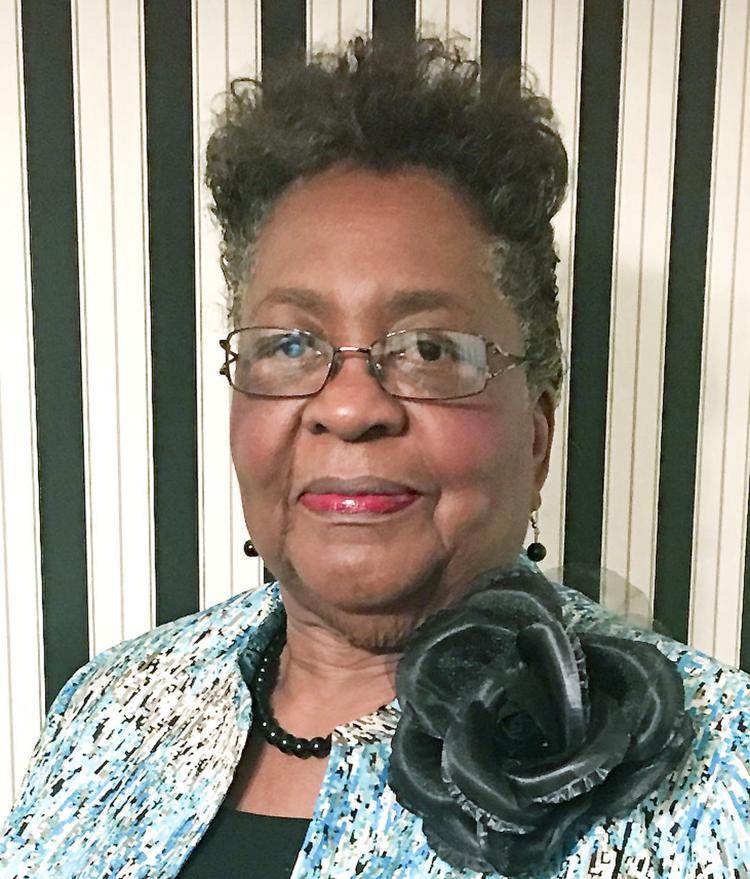 The self-proclaimed "advocate for children" said her extensive background in education will serve her well on the new consolidated school board.
James-Tyler, who currently serves as an OCSD4 board member, is a veteran educator who earned her bachelor's degree in health and physical education from Benedict College before receiving a master's degree in secondary guidance and counseling from then-South Carolina State College.
"I had maybe 40 hours above the master's in education administration. And I've served as a teacher, guidance counselor, assistant principal and principal. I retired as a principal, and I've also served as an adult education director and an alternative school director," she said.
She graduated from the former Orangeburg School District 1.
"There were eight districts, and I was a product of Orangeburg 1. I graduated from Norfield High School in Norway, South Carolina. My children all graduated from the public schools, and my grandchildren are in the public schools. So I stand proudly for public education," James-Tyler said.
"I'm an advocate for all children receiving not only a minimum education, but a high-quality education. That's the only way we're going to be able to prepare our students for the future. They're going to be competing with students all over South Carolina and the United States. So we've got to be make sure they receive a good education."
She hopes to be a part of making sure the board recruits and retains quality teachers.
"And the main thing is that the school board of trustees will be responsible for hiring a superintendent. ... I hope he or she will be a visionary leader that's going to carry our district to the top. ... We've got to make sure our children are prepared, and we're going to have to have a person that's going to ... be able to be fair from the teachers all the way down to the custodians," James-Tyler said.
She also said that community involvement must be part of making consolidation work.
James-Tyler has served as chairperson for the former Orangeburg District 1 board and the OCSD4 board.
She's also served as a member of the South Carolina School Boards Association Board of Directors as a Region 7 representative, and as a representative on the South Carolina School Insurance Fund.
"I think I have a lot to bring to the table as a veteran educator and as a veteran school board member. I've been on the school board since 1984," James-Tyler said.
She's been through consolidation before and, "if this is good for children, then I'm ready for it." James-Tyler said she, "prays it creates a level playing field for all students."