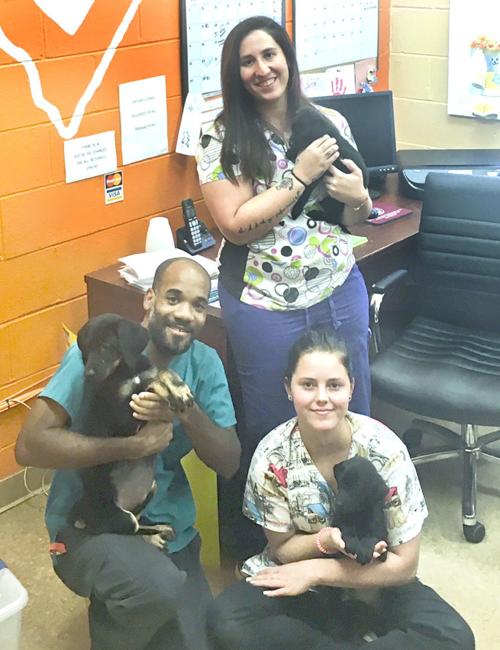 Food, contests, music and children's activities will all be part of the 11th annual Bark in the Park.
The event will be held from 10 a.m. to 12:30 p.m. Saturday, Oct. 12, at Centennial Park in Edisto Memorial Gardens.
The event is free and all proceeds will benefit the Orangeburg SPCA.
Susannah Godowns, vice-president of the Orangeburg SPCA board of directors, said the event will provide a day full of fun and activities for dog lovers.
"The purpose of it all is just to have an event where dog lovers and dog owners and their dogs can come out and meet and greet one another and just come fellowship. We will have activities and the mobile dog groomer, Mutt Kutz, is going to be there," Godowns said.
"We're going to have some food vendors. We're going to have activities for kids and adults of all ages such as face painting and tie-dying t-shirts. Because we do it in October of each year, we have some contests that we'll have some wonderful gift baskets for the pups involved," she said.
A dog obstacle course and a mobile library unit will be on hand at the event, which will also feature an array of contests, including a Best Trick contest and one to determine the best costume of any variety. 
"Halloween's coming. So that's where the costumes are coming from, but it doesn't have to be a scary costume. We also do the Best Look-Alike between an owner and a dog and the Best Tail Wagging contest. There's other contests, but all of them have good prizes," Godowns said.
Alicia Ramirez, Orangeburg SPCA shelter manager, said the event has also drawn some cats.
"Last year, we actually had a cat on a leash," Godowns said, noting that there will be an opportunity for individuals to adopt animals at the event.
"We will have a few of our adoptable animals for the public to see. … While you may not be able to adopt onsite, you will be able to see some animals that are available for adoption and start the process," she said.
New Country 105.3 The Cat is the presenting sponsor. Other sponsors include Tractor Supply Co., Red Collar Pet Foods, Zeus Industrial Products, Stillinger's Body Shop and Kwest Mortgage. Supporting sponsors include Carolina Appraisal Group, Bamberg Veterinary Clinic, McGregory & Co. LLC and Carol Riley of Century 21. 
For more information, contact the Orangeburg SPCA at 803- 536-3918.
Get local news delivered to your inbox!
Subscribe to our Daily Headlines newsletter.