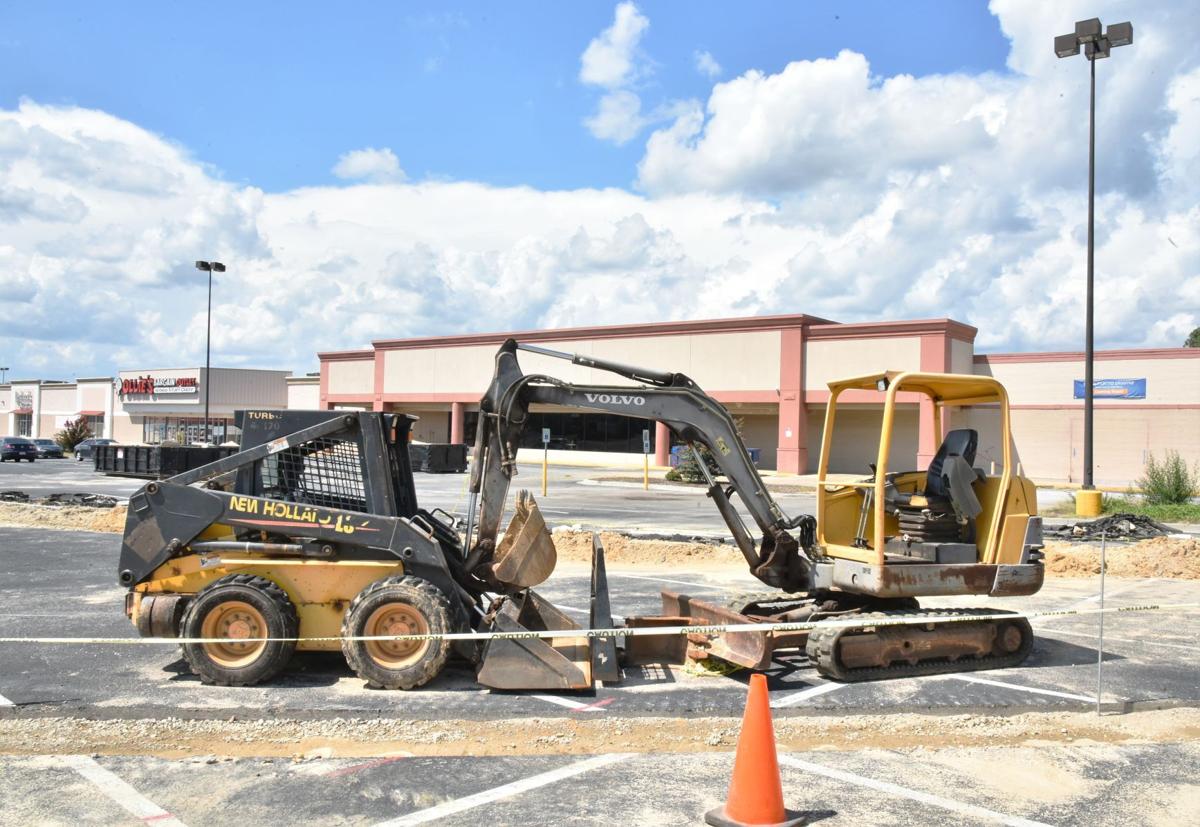 A portion of Orangeburg's former Reid's grocery store on Chestnut Street is going to become a plasma donation center.
Octapharma Plasma is planning to open in a portion of the former Reid's at the Chestnut Village Shopping Center at 1450 Chestnut St. by the end of the year, according to William "Tres" Bagwell of listing agency Reliance Realty Advisors.
The Charlotte, North Carolina-based company collects, tests and supplies human blood plasma for therapeutic purposes.
According to its website, the company typically employs about 50 at its blood donation centers.
The business will lease about 14,000 square feet of the 44,000-square-foot building, Bagwell said.
Bagwell said there were no current plans in place for the remaining 30,000 square feet of the building.
The property is owned by Columbia-based DWB Orangeburg-Reids LLC. 
Octapharma declined an interview per company regulations.
According to its website, Octapharma typically opens donation centers in an effort to meet the growing demand for plasma-based medicines.
Construction crews with Atlanta-based DLP Construction Company are currently in the process of remodeling and renovating the building.
The building has been vacant since 2014.
In 2013, Bi-Lo Holdings LLC announced it entered into an agreement with Delhaize Group to buy substantially all of the stores in the Sweetbay, Harveys and Reid's supermarket chains from Delhaize for $265 million in cash.
Bi-Lo then said it would close 13 of the 155 stores, including the Orangeburg Reid's.
Octapharma currently has donation centers in Columbia, Spartanburg and Charleston, with plans to open centers in Florence, Sumter and West Columbia as well as Orangeburg, according to the company's website.
The website notes the donation process can take between 45 minutes to 90 minutes, with donors able to come back within 48 hours for a second and final weekly donation.
Donors are financially compensated for their time.
Blood is made up of four main components: Red blood cells, white blood cells, platelets, and plasma.
Plasma is a liquid substance that carries different blood components. It is made up of water and dissolved proteins, including antibodies and clotting factors.
Plasma's makeup is 95 percent water, which the human body can replenish quickly and easily.
Protein-rich plasma helps carry out many important functions in the human body, including clotting blood, fighting diseases and other important jobs.
Blood plasma is collected through a process called plasmapheresis.
A sterile needle is inserted in the donor's arm vein to draw blood.
Blood is then cycled through special, sterile equipment that separates plasma from the other parts of blood. Finally, plasma is collected in a container, while other blood parts are safely returned to the donor's body.
Plasma can treat bleeding disorders, immune deficiencies and is used in critical care procedures.
For example, one plasma-based medicine is octagam that's used to treat patients who have immune disorders.
Another medicine, known as albunorm (human albumin), is used to treat trauma patients with shock, burns or low protein levels.
Octapharma has more than 3,000 U.S. employees and operates over 100 plasma donation centers with locations in 34 states.
Octapharma Plasma's parent company is Switzerland-based Octapharma AG, which manufactures plasma-based therapies that treat patients in more than 113 countries. The company employs over 8,000 globally.