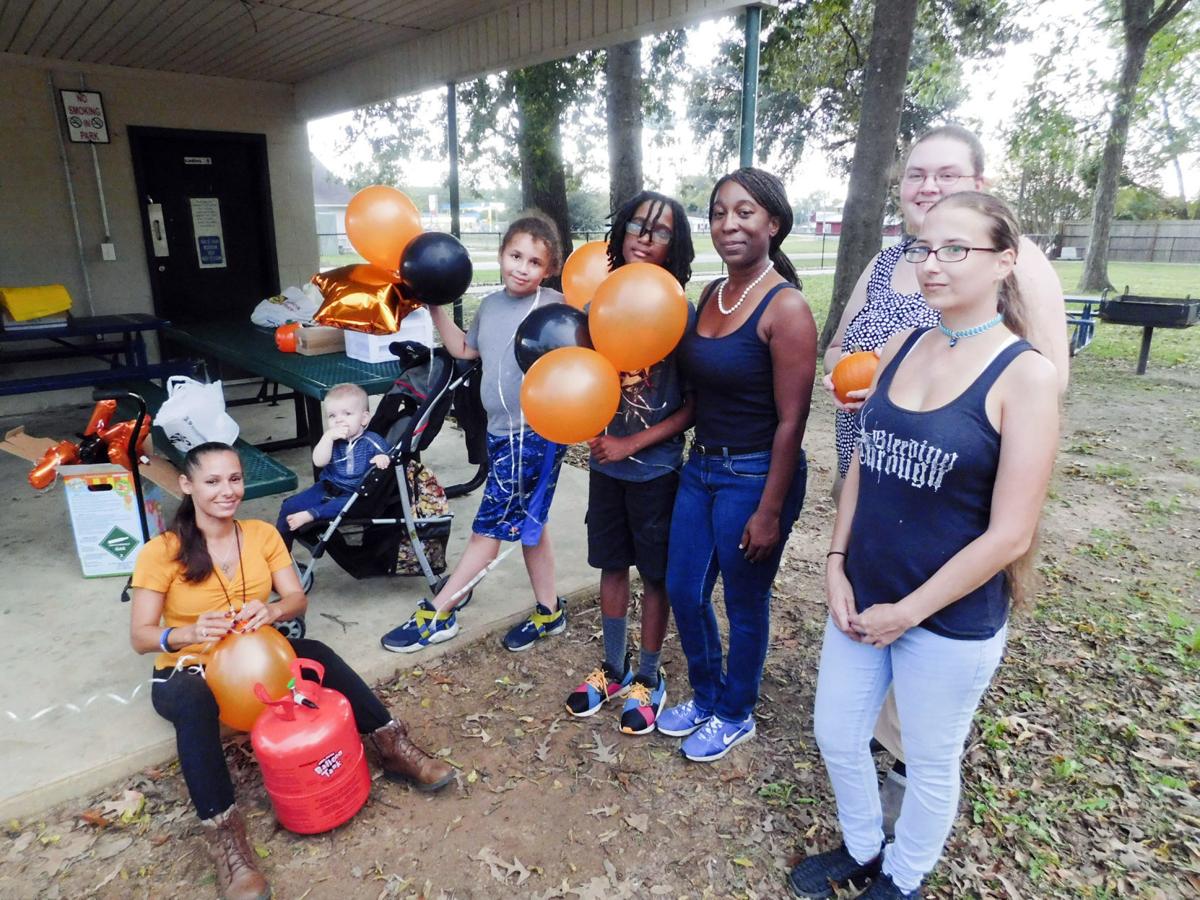 A western Orangeburg County Native American non-profit initiative has been recognized by the state as a special interest organization.
The South Carolina Commission for Minority Affairs board voted Dec. 20 to grant state recognition to the Pine Hill Indian Community Development Initiative (PHICDI) as a special interest organization.
The board's decision was sent in a letter to Pine Hill Indian Tribe Chief Michelle Mitchum.
"This is important for the purpose of gaining access to federal funding and allows Pine Hill Indian Tribe to assist the state and county governments in obtaining much-needed funding to deliver services and relief to its Native American communities such as the Pine Hill Indian Community in western Orangeburg County," Mitchum said.
Several years ago the Pine Hill Indian Tribe created nonprofit organizations to have the ability to conduct business.
The PHICDI is the parent organization of a number of other nonprofit groups under the umbrella of Pine Hill including Helping Other People Eat (HOPE) Together, Pine Hill Health Network, Pine Hill Free Medical Clinic, Carolina Indian Heritage Association, Native American Youth Coalition of South Carolina, Medicine Wheel Healing Garden, Pine Hill Farm, Pine Hill Farm and Pine Hill Freedom of Worship.
For Pine Hill Indian Tribe's nonprofit organizations, Mitchum says "state recognition" means South Carolina recognizes the nonprofit organizations as tribal nonprofits.
According to the SCCMA, state recognition for special interest organizations acknowledges the mission and work to address the needs of the Native American Indian population of the state.
"Special Interest Organizations promote Native American Indian culture and address socioeconomic deprivation among people of American Indian origin," Marcy L. Hayden, S.C. Native American affairs manager said. "State recognition allows them to be acknowledged specifically as an organization that works to assist Native American Indians."
Mitchum explained that state recognition of the PHICDI is not a requirement for a tribe to exist or for the state's agencies or county governments to work toward the betterment of the Native American population and communities in South Carolina.
After discovering western Orangeburg County was not designated as an economically distressed community to be included as an Opportunity Zone under the federal Tax Cuts & Jobs Act, Pine Hill Indian Tribe created PHICDI to facilitate the development and initiation of economic strategies to achieve community survival and rejuvenation, raise educational standards and improve overall quality of life.
The PHICDI's mission is to reverse generational poverty and rejuvenate western Orangeburg County through developing programs that create and balance food security, access to health care, educational success, create jobs, preserve history and celebrate the rich heritages represented in the area.
The PHICDI distributes food quarterly to no- or low-income people/families needing access to healthy food. Community meals are held on Saturdays.
Pine Hill Indian Tribe established its first nonprofit organization, Carolina Indian Heritage Association, in October 2002.
The association has worked on a variety of local and statewide projects, from genealogy and history, establishing the South Carolina Repatriation Project, Indian Child Welfare issues and local economic development, as well as mutual aid to other tribes.
Over the past 12 months, the initiative's community outreach organizations have provided services to hundreds of individuals and families in 13 counties, Mitchum said.
In February,  the PHICDI and Pine Hill Heath Network will launch Teen Talk and Teen Talk PREP in Bamberg County at the Stay In Your Lane Youth Summit and a joint teen dating, domestic and family violence project with the Bamberg Police Department, Denmark Police Department and Bamberg County Sheriff's Department.
The initiative's Pine Hill Health Network (PHHN) had at one time established a satellite office location at The Challenge Center in North through a shared-space agreement with North Family Community School. Under the agreement, the PHHN provided community programs such as nutrition classes, Teen Talk and Teen Talk Prep, and Chair-Robics.
The PHICDI has worked with a number of national, state and local agencies and organizations including the U.S. Census Bureau, Futures Without Violence, StrongHearts, S.C. Commission for Minority Affairs, Harvest Hope, Orangeburg-Calhoun-Allendale-Bamberg Community Action Agency, Male Empowerment Initiative, S.C. Department of Health and Environmental Control, the Regional Medical Center and Denmark Technical College.
PHICDI is a member of the National Urban Indian Family Coalition, Palmetto Care Connections and S.C. Cancer Alliance.
The state's recognition of the PHICDI is not the same as state recognition of the tribe, Mitchum said.
Mitchum said the state's recognition of tribes since the formation of the CMA in 2004 has been limited to the recognition of organized nonprofit organizations established through the South Carolina secretary of state.
Mitchum said the tribe does not seek state recognition.
"It provides nothing to Native Americans and strips land and real estate ownership rights from the tribe in exchange for a certification," she said. "Pine Hill Indian Tribe has always refused to engage the CMA state recognition process and maintains a citizenship roll, not a membership roll."
She said to the best of her knowledge, no South Carolina Native American tribe has been granted citizenship except the Catawba Indians in 1944.
Mitchum did note that Gov. Mark Sanford in November 2003 acknowledged the Pine Hill Indians during a proclamation recognizing the month as Native American Heritage Month.
But Mitchum says in many ways the Pine Hill Indian community has gone beyond state recognition.
According to an article written by Mitchum published in 2018 and currently housed at the USC-Lancaster Native American Archives, the Pine Hill Indian Tribe was removed from its original land at Fort Jackson in Columbia.
In 2013, the tribe established the location of its original tribal land and Fort Jackson welcomed the tribe's return with a publication.
"We celebrate this acknowledgement by the federal government," Mitchum said.
Mitchum explains federal acknowledgement is not the same as federal recognition, which creates a responsibility on the United States to provide federal services and resources to a Native American tribe.
The Pine Hill Indian Tribe is a member of the Southeastern American Indian Council, Native American Youth Coalition of South Carolina, Carolina Heritage Association and Keepers of the Word Ministry.
The tribe also actively works with University of South Carolina-Lancaster Native American Studies Program and is engaged with the Beaver Creek Indians, Yemassee Indian Tribe, Etiwan Tribe of the Wassamasaw Indian Nation and Indian Field Indian Community.
Get local news delivered to your inbox!
Subscribe to our Daily Headlines newsletter.