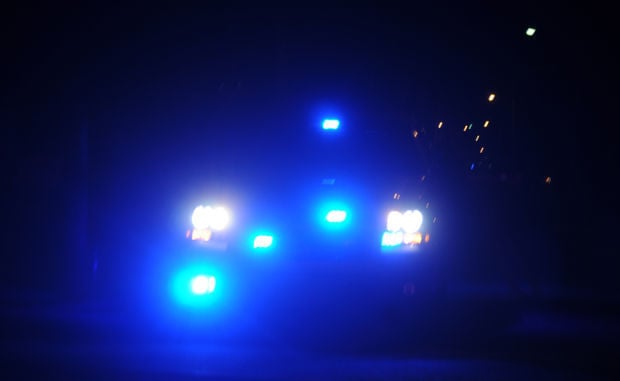 A person died in a fire at a Springfield home early Monday morning. Another occupant suffered minor injuries.
The fire completely destroyed the mobile home at 260 Heatherbrook Circle shortly after midnight.
"The cause of the fire is undetermined," Springfield Fire Department Chief Boyce "Bubba" Toole said.
According to an Orangeburg County Sheriff's Office incident report, a female said she was sitting in her living room when she spotted a red light shining through the front door's window.
The woman opened the door and fire and heat came through the door, causing burns on her right forearm.
The woman went to the back bedroom of the residence to wake up her friend. She said he woke up and sat down at the kitchen table as she was leaving the house, the report said.
The woman said she left the residence and then began to scream for her son, who lives behind her house, and others to help.
An attempt to reenter the house was unsuccessful due to the heat and smoke.
The woman's son told officers he and his family had shot fireworks the night before. When they finished, they picked up the trash from the road and placed it in a bucket and the bucket was placed by his mother's front door, according to the report.
The son said the fireworks debris had no smoke or embers.
The Orangeburg County Coroner's Office is waiting until the victim's next-of-kin is notified before releasing his name.
Several fire departments responded to the scene, including Neeses and Sawyerdale. Other agencies that responded included fire investigators from Orangeburg County as well as a state fire marshal, the sheriff's office, Springfield Police Department and the coroner's office.
Crews were at the scene for about 12 hours, which is typical for a fire involving a fatality, Toole said.
The American Red Cross is assisting the survivor.
A separate Sunday afternoon fire destroyed an Elloree residence on Hampton Street at around 4:30 p.m. Sunday.
The family was not home at the time of the fire. Two adults and one child lived at the home.
"It looked like it started from an electrical outlet," Elloree Fire Department Chief Craig Hill said.
Hill said about 50 percent of the house was destroyed.
"The roof is gone," Hill said.
It took crews about four hours to put out the fire, Hill said.
"We had to work hard to get to it," Hill said. "It was in the attic of the house."
About 25 firefighters responded to the blaze from the Elloree, Santee, Providence, Midway and Fort Motte fire departments.
Get local news delivered to your inbox!
Subscribe to our Daily Headlines newsletter.