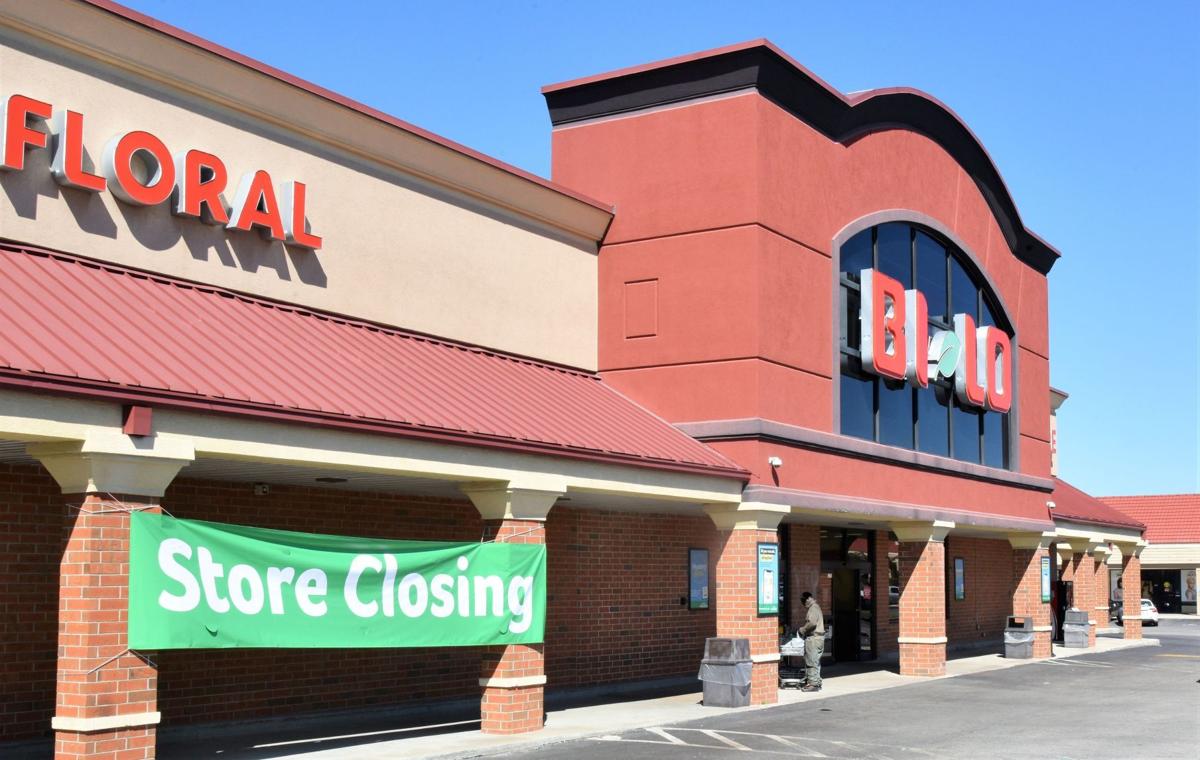 Orangeburg's Bi-Lo is scheduled to close its doors March 21, paving the way for Food Lion to move in.
The Bi-Lo at the Chestnut Street Grove Park shopping center is closing after at least three decades at the site as part of a corporate buyout by Food Lion.
"We plan to reopen the store as quickly as possible to minimize customer inconvenience," Food Lion Manager of External Communications Matt Harakal said in an email Wednesday. "We look forward to serving our new Orangeburg neighbors very soon."
An opening date for the Food Lion was not released.
Harakal said the company will send a press release out a few days before the store opens with specific details about new offerings.
The entire 41,600-square-foot store will be rebranded as Food Lion and will "offer our customers a great assortment of fresh, affordable products they want to buy," Harakal said.
He also said the store will be reconfigured to make create an easy shopping experience.
The Food Lion will employ about 75.
Bi-Lo, which has served as an anchor in the shopping center, currently employs about 89. Employees have been given the option to apply for positions with Food Lion. 
The Grove Park Shopping Center was constructed in the mid-1980s. Bi-Lo has been at the location for most of the shopping center's existence.
Shoppers said while they are saddened to see Bi-Lo go, they are happy the space will remain a grocery store.
"I just wish Orangeburg would get some more grocery stores," Rochelle Jamison said when asked her thoughts about Bi-Lo closing and Food Lion opening. "We are very limited. It really doesn't matter who is here or not. We just want a grocery store that is consistent."
Jamison said she is happy Food Lion is coming back to Orangeburg.
"I liked Food Lion when they were here before," she said. "Am I sad that Bi-Lo is going? Yeah. Am I happy that Food Lion is coming? Yeah, because I think Food Lion prices beat Bi-Lo prices."
Orangeburg resident Rosalyn Jackson said her first-ever job was at the Bi-Lo in Orangeburg, where she worked as a teenager.
"It is bittersweet," Jackson said. "But as long as we get stores in here, that is the main thing at this point in life."
Jackson says she is concerned about the gap between Bi-Lo's closure in March and Food Lion's opening in April.
"That is a gap," she said. "I am concerned about that gap."
Jackson said she likes Food Lion but noted she would prefer to have a Kroger. 
"We have to accept what it is," Jackson said.
Food Lion announced in June 2020 that it was purchasing 62 Bi-Lo stores in North Carolina, South Carolina and Georgia from Southeastern Grocers.
The purchase marks a return to Orangeburg for the Salisbury, N.C.-based Food Lion.
A Food Lion store was once located at St. Matthews Road and Chestnut Street in the space now occupied by Big Lots. The company later changed the name of the local store and others in the area to Reid's.
In 2004, Reid's moved into the same Chestnut Street strip mall that now houses Ollie's, Planet Fitness and Badcock Home Furniture & More.
Bi-Lo Holdings LLC later purchased the Reid's store. The store was next to Bi-Lo's existing Chestnut Street location, so it shut the Reid's down in 2014.
Bi-Lo later closed its Riverside Drive store at the Edisto Village in June 2017, citing underperformance.
Food Lion has a distribution center in Elloree.
Food Lion, which has a location in Santee, has more than 1,000 stores in 10 Southeastern and Mid-Atlantic states and employs 77,000 associates.