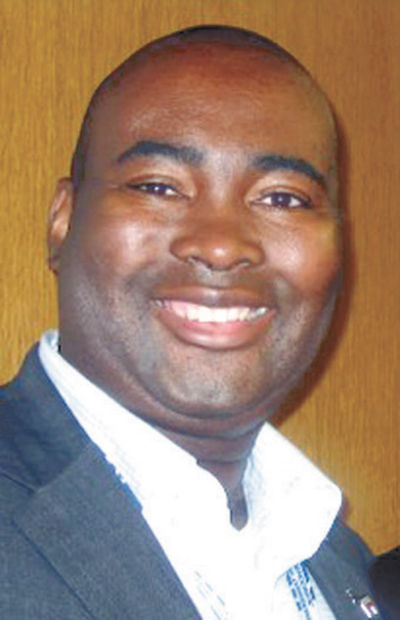 Orangeburg native Jaime Harrison knows the realities of South Carolina politics in 2013.
"The state government has been controlled by the Republicans for over a decade. There are no Democrats in statewide office. There is only one Democrat in the congressional delegation," he noted.
But that isn't stopping him from seeking the chairmanship of the state Democratic Party. In fact, he sees an opportunity to hold the ruling party accountable for the results of their stewardship of the state.
"It's important for people to know who's responsible for the lack of job growth," he said. And in the key areas of health care and education reform, the Republicans' "purist ideology of government being bad" is hurting "hard-working Americans," he said.
"South Carolinians pay federal taxes," Harrison said. When government leaders reject federal dollars, "it's the poor people of South Carolina who are the losers."
Harrison remembers being a middle schooler when Hurricane Hugo slammed into South Carolina and found it unbelievable that Republicans in Congress would balk at providing relief after superstorm Sandy struck New England last year. He called their position "short-sighted and absolutely ridiculous."
Harrison has been endorsed by Dick Harpootlian, the outgoing chairman.
"You can't say Dick is not passionate," Harrison said. "He will do whatever he can to support our party. I believe in the same things; however, I believe in utilizing different techniques in order to get that done. I can work across the aisle. We can work together for the betterment of the state.
"But at the end of the day, when it's time to paint the differences, I'm going to do that in a fearless fashion, because it's important that people know the differences between the parties."
Harrison, currently the state party's first vice chairman, formally announced his candidacy for the chairmanship on Monday, although his intentions had been rumored for months. The election will be held May 4 during the party's state convention. The term is for two years. Harrison would be the first African-American to serve in that capacity.
"I'm the only candidate so far, and I hope it stays that way," Harrison said. "I'm really excited. Based on all of my experiences, I think I have the leadership skills to take our party to the next level and win."
South Carolina will elect a governor and both U.S. senators in 2014.
Harrison has been endorsed by the three most recent state party chairs, plus former Gov. Jim Hodges, former and possible future gubernatorial candidate Sen. Vincent Sheheen and Harrison's former boss, U.S. Rep. Jim Clyburn.
"In addition to party stalwarts, I have a lot of grassroots support as well, including my Orangeburg County crew and delegation," he said. "I bring a blend of the grassroots and the establishment. I've had a foot in each camp."
Harrison holds a bachelor's degree from Yale University and a law degree from Georgetown University Law Center.
He served as director of floor operations and counsel for Clyburn when the Sixth District congressman was House majority whip. Harrison was responsible for the passage of key legislation. He also served as executive director of the House Democratic Caucus.
Harrison was named six times as one of Roll Call's "Fabulous Fifty Movers and Shakers Behind the Scenes on Capitol Hill" and was listed as one of The Hill's "35 Stellar Staffers Under 35." In 2010, The Root web magazine included Harrison on its list of 100 "emerging and established African-American leaders who are making extraordinary contributions." He was also dubbed one of the "Top 40 lawyers under 40" by the National Bar Association and Impact DC.
Harrison is now a principal at the Podesta Group, a lobbying and public affairs firm based in Washington. He lives in Columbia with his wife, Marie Boyd, but owns a residence in Orangeburg and votes here.
During his term as first vice chairman of the state party, Harrison created the annual SCDP Issues Conference, helped recruit candidates and raised thousands of dollars to support the state party and Democratic candidates in South Carolina and across the nation.
Get local news delivered to your inbox!
Subscribe to our Daily Headlines newsletter.