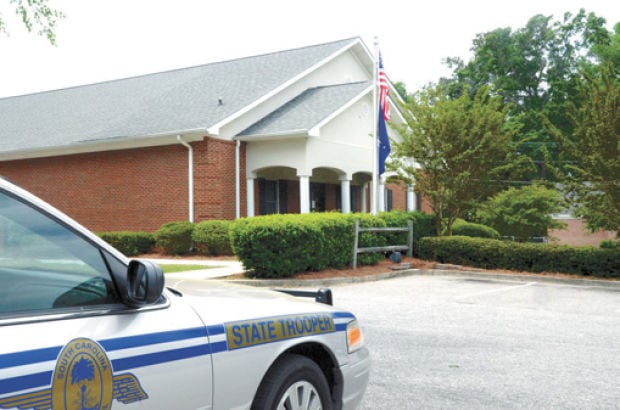 An Orangeburg man died in a one-vehicle collision on Monday night.
Samuel Aull, 40, of Big Buck Boulevard, Orangeburg, died at the scene from injuries sustained in the collision, according to the Orangeburg County Coroner's Office. The manner of death is accidental.
The collision occurred at 11 p.m. on U.S. Highway 178 near Spencer Road in the Bowman area, S.C. Highway Patrol Lance Cpl. Matt Southern said.
A 2015 Chevrolet pickup truck ran off the right side of the road and struck a ditch. It then struck a culvert.
Aull was the only person in the vehicle and was not wearing a seat belt, according to the Highway Patrol.
Aull was the third person to die on Orangeburg County roads in less than a week.
You have free articles remaining.
A pedestrian was killed last Wednesday night on U.S. Highway 321 in Orangeburg County.
Timothy Singleton, 45, of 402 Winchester Ave., Norway, died of blunt force trauma due to the accident.
A driver was also killed in a single-vehicle accident Friday afternoon near Bowman. The vehicle struck a tree and caught on fire.
The driver has not yet been identified.
The S.C. Department of Public Safety reports that 12 people died on South Carolina's roads over the Thanksgiving Day travel period, which began last Wednesday afternoon and ended Sunday.
Orangeburg County has seen 36 people die on its roads so far this year, compared to 37 during the same time the year before.
Calhoun County has seen two people die on its roads during the past year, compared to seven during the year before.
In Bamberg County, no people have died on state roads and highways so far this year. Three people died during the same period last year.