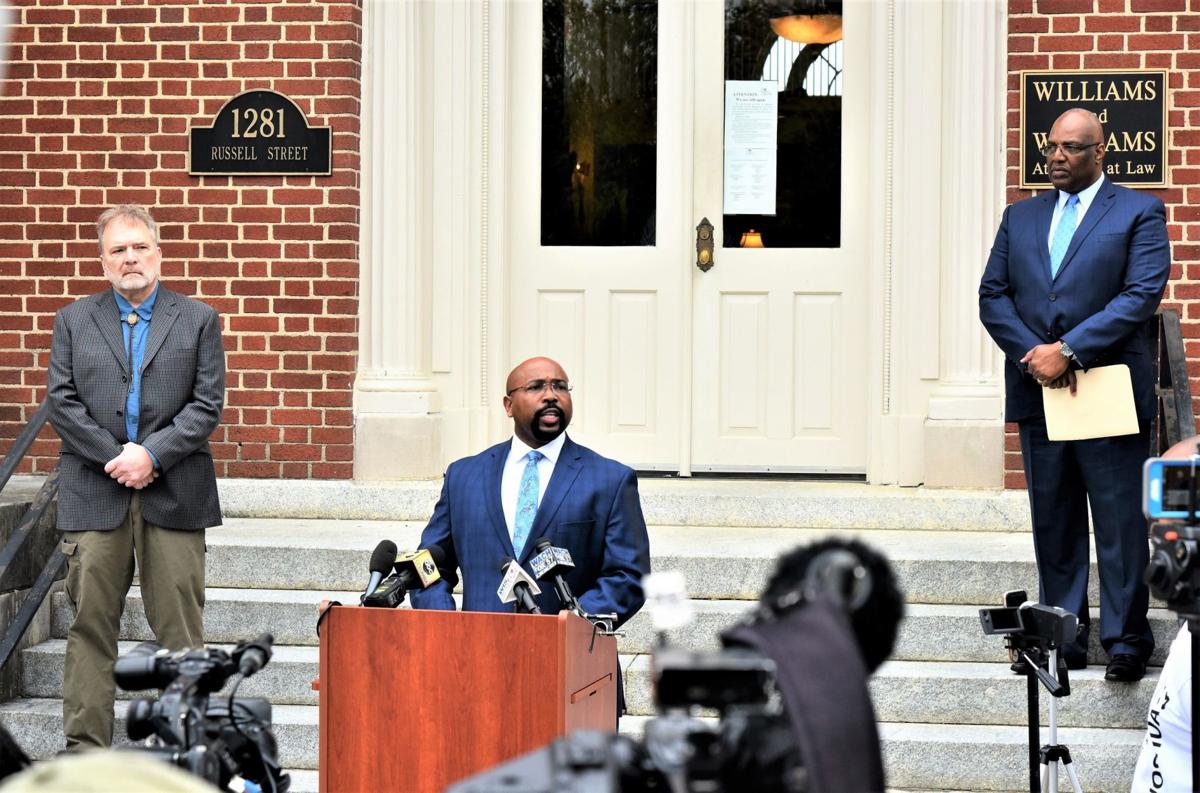 Two people with the coronavirus are currently receiving treatment at the Regional Medical Center, the hospital president said during a Thursday morning press conference.
The others who tested positive for the virus are being quarantined at home.
"A couple of days ago we had three inpatients and we now have two," RMC President Charles Williams said. "We have had someone who was positive and discharged and went home, so they did get better."
Citing privacy laws, Williams did not provide additional details about the individuals.
"They are adults," Williams said. "You are finding the older population is more at risk because of other comorbidities, other ailments."
Williams did note the Orangeburg County cases are "more seasoned," or older adults.
The hospital tested 130 individuals for the coronavirus through March 25. Ten tested positive and 57 tested negative. Williams said 63 of the tests are pending.
Williams said as of Thursday morning the hospital had about 138 of its 286 beds occupied, meaning the hospital has plenty of capacity to take in patients at the moment.
Supplies
Williams said the hospital has over 40 ventilators as well as two ventilators in its Bamberg Barnwell Emergency Center in Denmark.
"We have ordered additional disposable ventilators to ensure we can take care of our patients," he said.
Williams said the hospital has over 40 negative pressure rooms and two at the BBEC.
"At this time we feel and believe we are prepared," he said.
The hospital is working closely with the S.C. Department of Health and Environmental Control and the S.C. Hospital Association on testing and the conservation of personal protective equipment, Williams said.
Personal protective equipment is in short supply and increasingly expensive to buy on the open market.
"We don't want to use unnecessarily the masks and gowns that we need," Williams said.
He said the supply of personal protective equipment is a concern. Items such as N-95 masks and isolation gowns are needed.
"PPE is hard to find," he said.
South Carolina received about 1 percent of the items released during the recent distribution from the national stockpile of personal protective equipment. Orangeburg County received one pallet of items.
Williams noted the current crisis has also caused a change in the market. RMC typically pays about $1.10 for a mask but now masks on the open market are selling for between $5.50 and $7.50 apiece.
"That is an astronomical markup," he said.
Sen. Brad Hutto, D-Orangeburg, said the state's attorney general has made it clear that those who engage in price gouging will be prosecuted.
"If anyone is hording something or jacking up the prices, please, if you have a camera, take a picture of the price and send it, get it to me or the attorney general's office," he said.
"This is America and everyone has stores and businesses to make a profit," he continued. "That is good to make a profit but you don't profit off of a pandemic."
Williams said in addition to high market prices, shipments are also delayed.
"You can order but it may not come," he said. "The orders we placed last week for some gowns and masks did not come this week."
"At the burn rate, if we don't do something, we could run out," he continued.
But he said the hospital is planning ahead and there's no need to panic.
"We are trying to conserve, that is why ask people don't come to the hospital and ask for a box of masks for your families," Williams said.
He called for people in the painting and warehousing businesses to see if they have masks on their shelves that they can share.
"Call us," Williams said. "We will come and get them. We need them."
The state's General Assembly has appropriated $45 million to DHEC to help fight the coronavirus, including funds for personal protective equipment, technology, lab supplies and additional staffing.
That's not enough, Hutto said. "That was the first round of appropriations."
Each of the state's agencies have been asked to look at their needs in light of the coronavirus, he said.
"Everybody needs to do its part and the state government will do its part," he said. "There are so many details that have to be figured out."
Williams said hospitals -- especially rural hospitals like RMC -- will need assistance to get through the pandemic.
"When our revenues are dropping 80 to 90 percent and, in some cases, our expenses are going up 20 and 30 percent, it is not a sustainable solution," Williams said. "Rural hospitals in this country are in trouble and we are one of them."
Hutto called for individuals to contribute to the RMC Foundation during this time.
The City of Orangeburg
Orangeburg Mayor Michael Butler said the city has been keeping track of the coronavirus cases in its decision-making processes.
He says currently there is not plan to issue a stay-at-home order for the city.
"We are watching the numbers right now. We are within the number on how many are affected," Butler said. "We will go from there. It is a day-by-day basis."
Hutto called for people to use common sense.
"South Carolinians are intelligent and resilient and I think everybody knows without the governor telling you to stay at home that if you don't need to be outside, you need to stay at home," Hutto said.
He said, "If there is any doubt in your mind, stay at home."
Concerned about COVID-19?
Sign up now to get the most recent coronavirus headlines and other important local and national news sent to your email inbox daily.