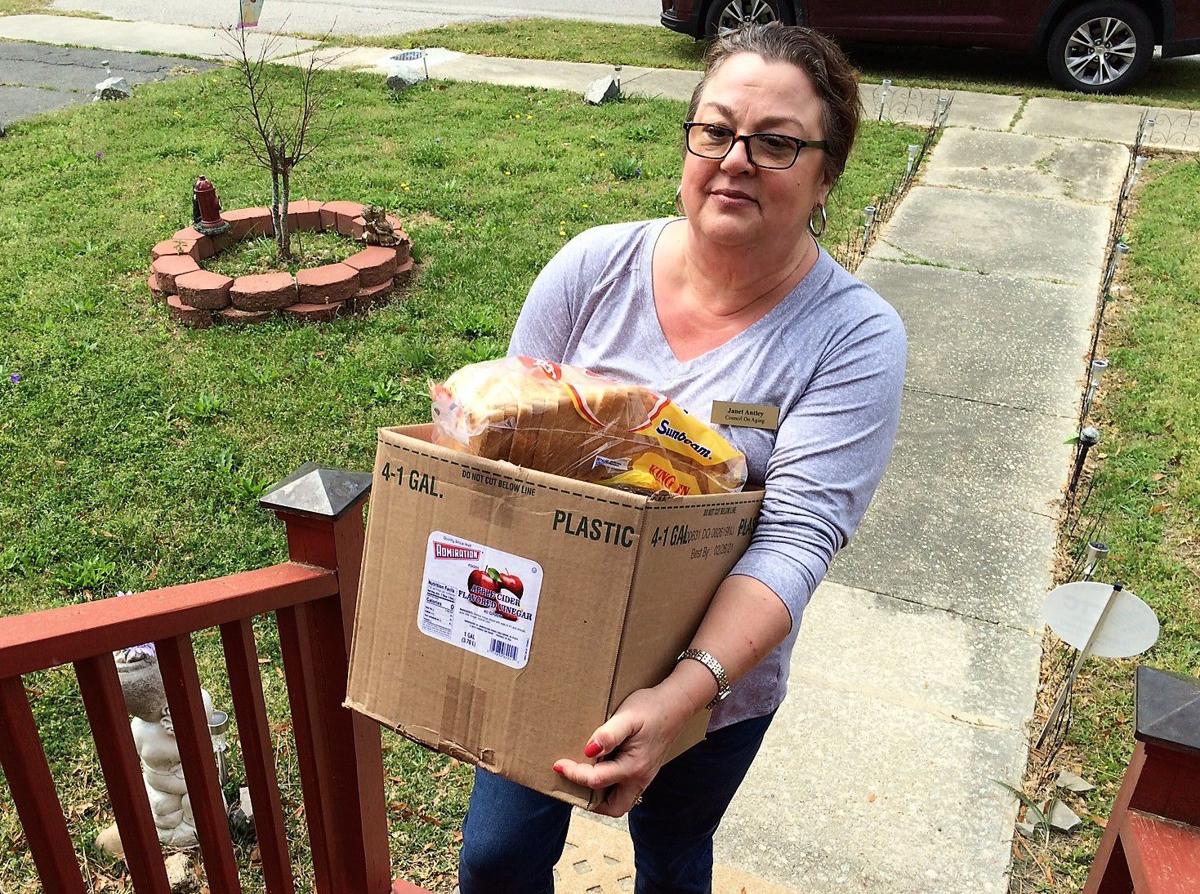 Local seniors who have benefited from the Orangeburg County Council on Aging's public dining program will now receive home-delivered meals as the agency adheres to state-mandated closures of public dining due to the coronavirus.
The OCCOA has closed all its congregate or public dining sites in Orangeburg, Branchville and Vance until further notice as part of the state's executive mandate that all in-dining facilities close as the coronavirus continues to spread throughout the state.
The closure is a part of the agency's emergency contingency service plan, OCCOA Executive Director Dee Anne Miller said.
"With the center being closed, people panicked when they got here," Miller said. "We are doing an assessment now based on nutritional risk."
At-risk seniors who have relied upon the public or congregate dining sites for their meals and are currently on the OCCOA rolls will still be able to pick up meals at each site through a drive-through service in the parking lot of each center.
The pickup service will be available Monday and Wednesday.
On Monday, seniors will be able to come to the centers and get one hot meal and a bagged lunch to help carry them for Monday and Tuesday.
On Wednesday, drive-though meals will include two hot meals and two bagged lunches through the remainder of the week.
Any at-risk senior who does not have transportation but has benefited from the congregate dining service will be moved to OCCOA's home meal delivery route, if necessary, Miller said.
"This ensures clients are still receiving five meals a week and up to two wellness face-to-face visits," Miller said. "This is an attempt to limit contact from five face-to-face contacts per week to one to two for our drivers."
Seniors who have used the congregate dining services primarily for socialization and not considered at-risk will not have meals delivered to their homes or be able to pick up meals, Miller said. She estimates about half of the clients of the congregate dining services used it primarily for socialization.
Orangeburg senior Nancy Peasley has enjoyed the OCCOA's congregate dining meal program for the past four years.
"I really like how we can get there, congregate, talk to people and have lunch together with people my age," Peasley said. "I like going down and being around other people because they don't have anything for seniors to do in Orangeburg except to the go to the library for bingo every two weeks."
When she found out the program had been temporarily closed as a result of the coronavirus, she was wondering where she would get her next meal.
"I am not the only senior in the same situation," she said, noting she has heard a lot about school children having meals delivered to them while schools are closed but had heard nothing about the senior population and meals. "Nobody has said anything about helping us."
She is thrilled that she will continue to be able to get a meal through the OCCOA.
"I am so happy to have the program available to us," she said.
Seniors who are currently on the home-delivered meal program (Meals on Wheels) will continue to receive two hot meals and three shelf-stable meals during the emergency period.
Miller said the agency is working with Orangeburg County to assign county employee volunteers to home-delivery routes that are normally run by volunteers. Regular OCCOA volunteers (who are seniors) have been asked to stay home.
Seniors who qualify for home-delivered meals are either home-bound or have little to no family support, have health problems that prevent them from cooking and must be at least 60 years old.
"We know our people, we are taking care of these seniors," Miller said. "We are working with our existing clients that are already on our rolls. We have all we can handle with this situation."
Miller says the meal program will last as long as needed through the current emergency.
"As far as we know, we have food until they tell us we can't go out and deliver," Miller said. "Orangeburg County has assured us that if we get to the point where our sources of food dry up, there are other sources. As long as food is available, we will get the food."
Beyond the suspension of congregate dining, OCCOA has also canceled all activities at its center on St. Matthews Road until further notice.
In-home care visits will cease and seniors in this program will continue to receive phone wellness checks.
The OCCOA has also discontinued homemaker services. The service provides cleaning services for seniors.
Essential employees are covering the office Monday through Friday from 8 a.m. to 4 p.m. and will do so "as long as it is deemed safe to do so," Miller said.
Individuals with a need are encouraged to call the center. If someone is not in the office, individuals are asked to leave a message.
For more information on OCCOA and its status during the current state of emergency, contact Dee Anne Miller at 803-531-4663 or email dmiller@occoa@gmail.com.
Concerned about COVID-19?
Sign up now to get the most recent coronavirus headlines and other important local and national news sent to your email inbox daily.