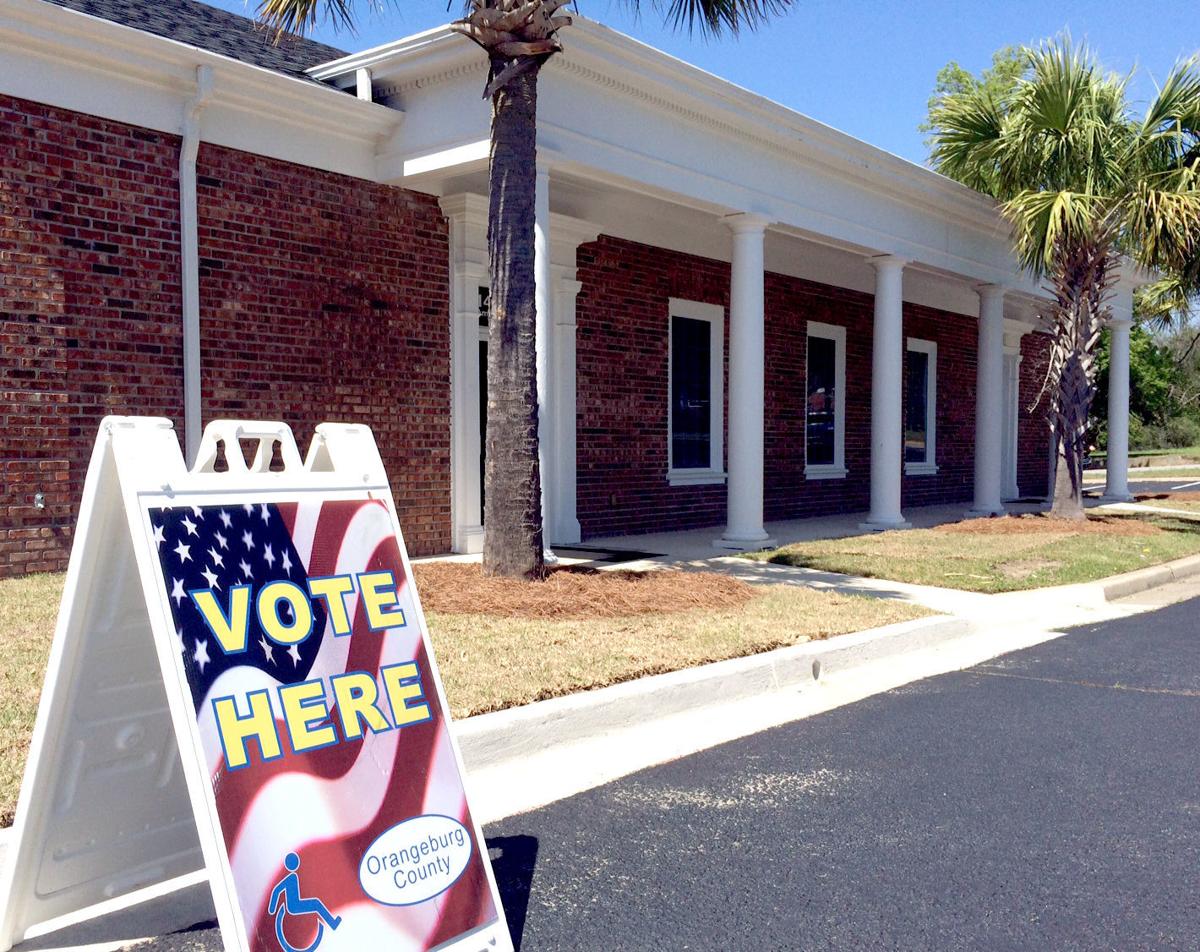 Orangeburg County's Voter Registration and Elections office has moved to a location down the street where it can keep its equipment more secure.
The office is now located in a former bank at 1475 Amelia Street, at the intersection with Summers Avenue.
"The main thing is the new federal rules say that the voting booths have to have a certain level of security," Orangeburg County Administrator Harold Young said.
The voter registration office previously had space on the second floor and in the basement of the Orangeburg County Administrative Center.
The move provides the county with more space for other operations in the Administrative Center.
"We need space to maneuver and change things around as we grow. The voting booths were taking up a huge part of this building that was only used two or three times a year," Young said. "We could get two or three offices out of that easily."
Young said the newly opened space at the Administrative Center will most likely be used for the county's human resources department.
"The HR office is the same as it was back when we only had about 300-something employees," Young said. "Now we have 700 and we have twice as many people in there but only one physical office."
Young said the move also gives the county the ability to separate the voter registration and elections office from other government functions.
"We are one of the few counties where all of the elected officials are Democrats," Young said. "It also gives us the ability to give the citizens an understanding that it is a bi-partisan office."
The 3,400-square-foot building formerly housed banks and a law firm. It was purchased by the county in 2017 for about $160,000.
Columbia-based Lyn-Rich was contracted for the building renovations at $397,731. The work was paid for with the county's capital projects sales tax.
The renovations focused on making the bathrooms accessible and created the storage for the voting machines.
The bank's old drive-through area was removed to add office space and the front counter area was updated to meet the needs of the staff.
"As much as possible, we worked to retain the character of the building with the heavy trim and other architectural characteristics in the building," Orangeburg County Planning Director Richard Hall said.
The hours of operation are the same: 8:30 a.m. to 5 p.m.
A grand opening for the office will be celebrated later.
Get local news delivered to your inbox!
Subscribe to our Daily Headlines newsletter.