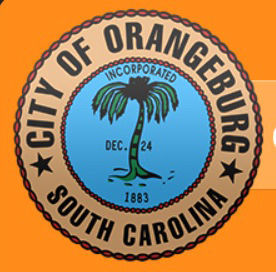 Orangeburg City Council has taken the first step in repealing several ordinances in the city's municipal code, including those dealing with loitering and vagrancy.
Council gave first reading to ordinances repealing the loitering and vagrancy laws during a special called meeting Thursday morning.
City Attorney James Walsh said the repeal of both ordinances is supported by the Orangeburg Department of Public Safety.
"The department has no objection to repealing those two," Walsh said. "This ordinance will prevent enforcement of these loitering and vagrancy laws in the second and third reading."
Loitering and vagrancy are considered misdemeanors.
There was no discussion of the matter in open session.
Other city codes will remain in place to address disorderly conduct, indecent exposure and public drunkenness.
Seattle, Washington and the state of Louisiana have recently taken similar action, saying such laws disproportionately target people of color.
According to Nolo, a provider of legal information and products, many vagrancy laws have been struck down because they violated the constitution's prohibition against cruel and unusual punishment or were vague.
Some have also said the laws violate the rights of homelessness people.
• City residents were reminded of the importance of filling out the 2020 U.S. Census.
Orangeburg Assistant City Administrator John Singh said about 30% to 36% of the city's residents have responded to the census, "which is not good."
"We need to be over all in the 50% range or above number," he said.
A GIS mapping overlay can be used to determine what areas of the city have not turned in the census and those areas can be targeted through direct mailings.
There are also plans to remind individuals to fill out the census on utility bills. The city is also planning to have a face mask campaign with each face mask serving as an advertisement to fill out the census, Singh said.
"I can't say enough how important it is (to fill out the census)," he said.
Census data is used to determine how much federal support the city gets for public safety, emergency services and other services.
Singh estimates for every person who fills out the census, the city will receive between $2,500 and $3,000 a year for the next ten years.
The deadline for completing the census is Sept. 30.
Singh said due to a general lack of response, census takers will start going door-to-door to areas where individuals have not yet filled out the census.
Individuals can go to 2020census.gov to fill out the census and to learn more information.
• Council went into executive session to discuss the removal of property in the Treadwell Street Historical District and an economic development project with code name "Top Chef."
Get local news delivered to your inbox!
Subscribe to our Daily Headlines newsletter.