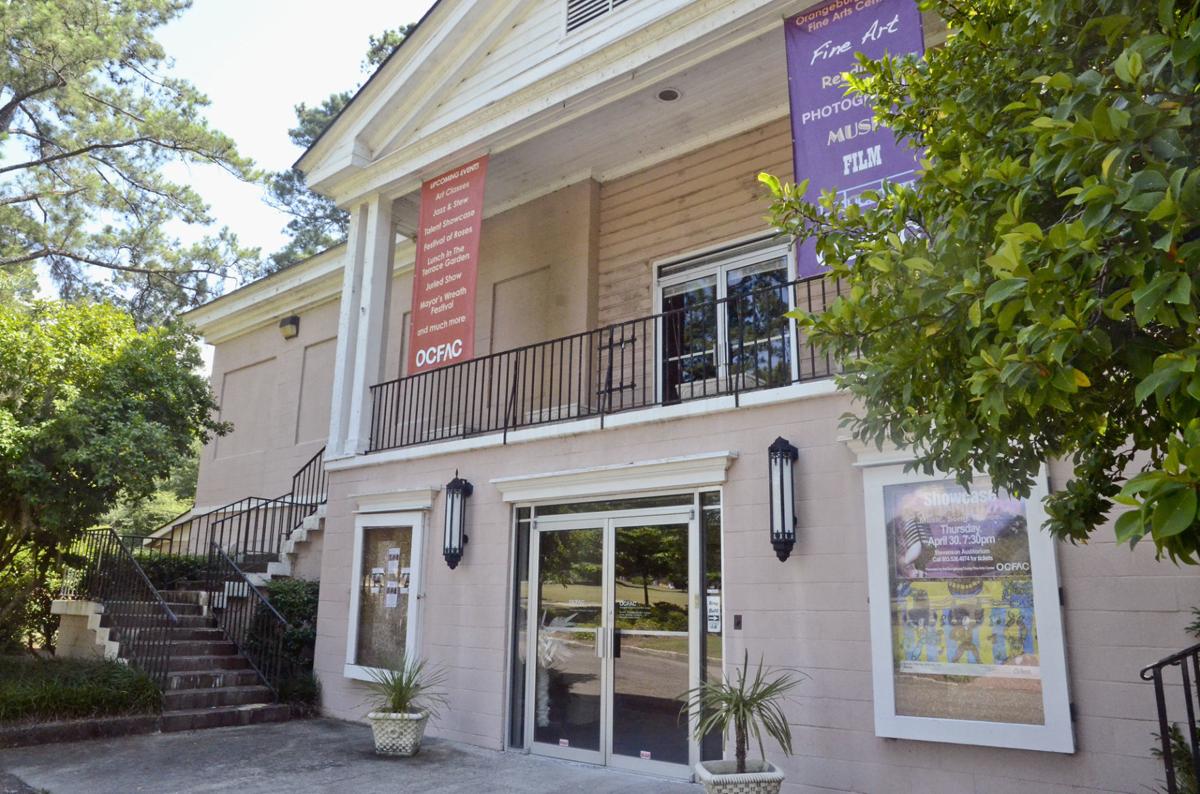 A center that has been promoting and providing arts education, activities and events since 1984 is continuing its mission to promote the arts in Orangeburg County.
An updated lobby and new children's gallery, restrooms, music education room and studio space are among the amenities to be included in the continuing restoration project at the Orangeburg County Fine Arts Center.
The OCFAC is working to expand educational opportunities and improve the overall visitor experience with renovations at the center located at 619 Riverside Drive in Orangeburg.
The center is temporarily located downtown at 1099 Russell St. until renovations are complete.
It has registered visitors from 49 states and more than a dozen countries, serving as a hub for attracting individuals to what the city has to offer. Based on the register, ticket sales and staff counts and estimates, the center sees an average of nearly 7,000 visitors each year.
The OCFAC has evolved into a much-used community resource.
The City of Orangeburg and local community, civic and educational organizations have used the center for many of their activities. The Downtown Orangeburg Revitalization Association, South Carolina State University, Claflin University, Newcomer's Club and Orangeburg League of Arts, for example, have used the center on a regular basis, and many more use it on occasion.
The center has also served the community as a local precinct voting location and hosts a variety of events and clubs, including the Kidney Walk luncheon, city training sessions, the Orangeburg Music Club, Wood Carvers Club and the Quilters Club.
The center also offers children's art classes, with summer classes including those for water coloring, acrylic painting and pottery. Evening art classes for adults, piano lessons and art exhibits are also provided through the center.
The center will present 10 art exhibitions during a typical year, with the exhibits featuring painting, drawing, sculpture, mixed media and photography by local and regional artists. There is usually an opening reception for each show that will typically include refreshments, artist's talks and demonstrations and are free and open to the public.
The center presently has music lessons by appointment, woodcarving on Wednesday nights and line dancing on Thursdays, along with other scheduled meetings and events. Art classes are also planned for this summer.  
Presented by the OCFAC and the City of Orangeburg, an annual Showcase Orangeburg event officially kicks off the Orangeburg Festival of Roses, which will be held at Edisto Memorial Gardens Friday through Sunday, May 3-5. A wide array of local singers, dancers and musicians showcase their talents during the annual event which has been held for more than two decades.
Get local news delivered to your inbox!
Subscribe to our Daily Headlines newsletter.