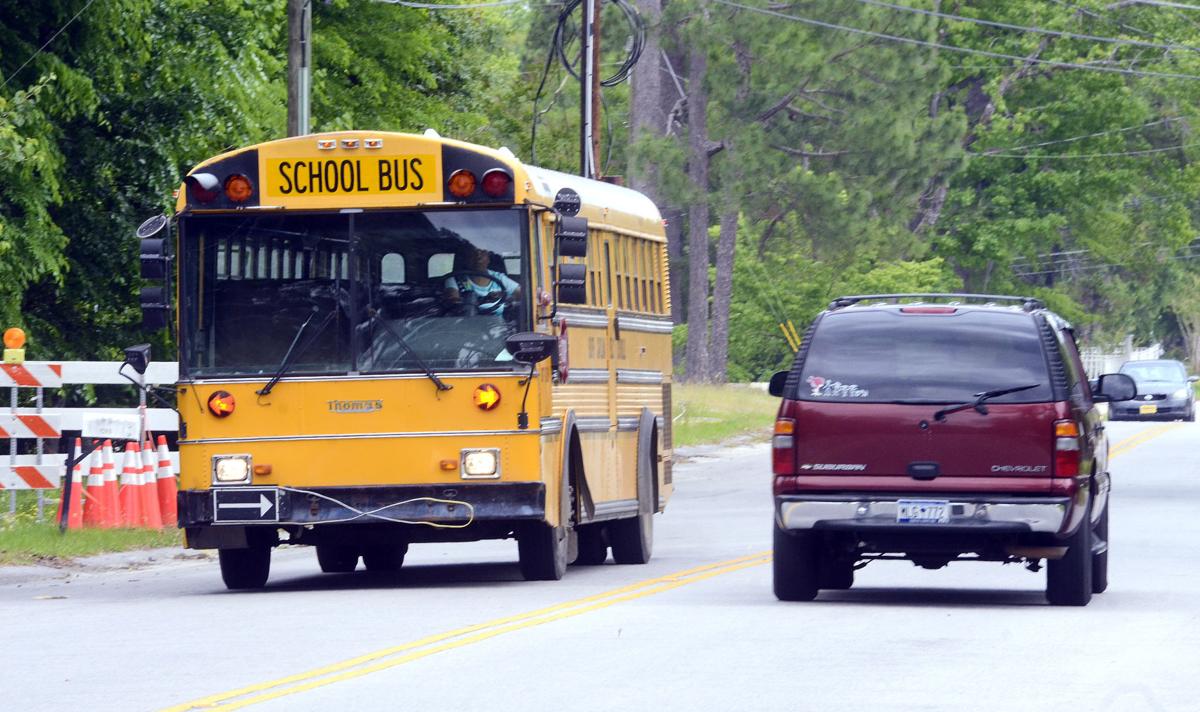 As the Orangeburg County School District prepares for the Aug. 19 start of its inaugural school year, officials are working to ensure the new district has adequate staff in place.
All schools in the county have principals. At the end of July, there were about 48 teacher vacancies remaining.
"This would be normal this time of year within the three districts," District Chief of Staff Dr. Jesse Washington said. Orangeburg County's three school districts were merged into one this year.
Vacancies are predominantly in math and special education for the middle and secondary school level, Washington said.
"Human resources are still working diligently to fill positions, to include any recruitment fairs, advertising, working through staffing agencies," he said.
Retired teachers are being retained or at least offered an opportunity to return. Washington said the goal is to retain as many as possible.
Principals
Throughout the month of July, the board hired several principals.
"Dr. (Darrell) Johnson, superintendent, and HR have been working diligently to ensure all schools have leadership before the start of the year," Washington said.
All the school's principals are expected to attend an August board meeting and introduce themselves to the public. A "Meet the Principal" night will also be held at each of the schools on Tuesday, Aug. 6 from 6 p.m. to 7 p.m.
At least two schools – Orangeburg-Wilkinson High School and Branchville High School -- will see their former principals serving in another capacity in the new district.
Former O-W Principal Dr. Casandra Jenkins was promoted to district director of elementary education.
Former Branchville High School Principal David Hess was promoted to director of maintenance and facilities for the district.
Two principals from the former District 4 have retired and one has moved to Greenville, Washington said.
Administrative staff
The key administrative staff for the district are:
• Interim Superintendent Dr. Darrell Johnson
• Chief of Instructional Services Dr. Lana Williams
• Chief of Special Services Dr. Liana Calloway
• Chief of Financial Services Michael Thom
• Chief of Staff Dr. Jesse Washington III
• Chief Human Resource Services Ernest Holiday
• Chief Auxiliary Services Robert Grant
Support services
Washington said the district has been able to retain a lot of employees in support positions such as food service and bus drivers.
There may be a few yard crew positions or custodians that still need to be hired, but all should be in place come Aug. 19.
"Support positions are fluid as they always have been, however most positions are filled and anticipate all being filled within the next few weeks," Washington said.
A number of employees -- at least 20 from the former OCSD5 alone -- also retired over the summer.
"This hasn't been a main concern for the district unless they were teachers, depending on subject areas taught," he said.
Get local news delivered to your inbox!
Subscribe to our Daily Headlines newsletter.