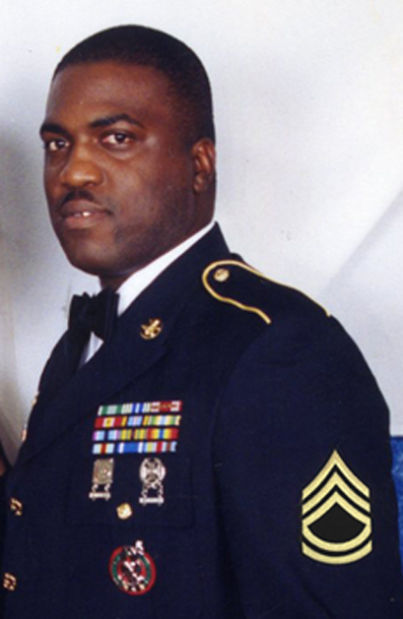 A homegoing service for SFC Bryant K. Riley of Elgin will be held Tuesday, April, 2, 2013, at noon at Bostick-Tompkins Funeral Home, 2930 Colonial Drive, Columbia.
Bryant Keith Riley was born Aug. 21, 1972, in Orangeburg to Emma Riley. He was called home to eternal rest on Monday, March 25, 2013. He was raised in Augusta, Ga., in the home of his late grandparents, Ernest and Annie Mae Riley.
Bryant joined Andrew Chapel Baptist Church in Orangeburg and later attended First Baptist Church in Augusta, Ga., after moving there with his grandparents. He attended public schools in Orangeburg and Richmond counties, graduating from Glenn Hills High School in Augusta in 1992.
After high school, Bryant enlisted in the United States Army, proudly serving for nearly 20 years. Bryant was a highly decorated service man, achieving the rank of Sergeant First Class (E-7) and earning many military awards and medals. In December 2012, he received his B.A. degree in transportation and logistics management from American Military University.
He is survived by his loving wife of 18 years, LaChandra Nicole Howard Riley; his children, Lamarva D. Pace, Bryandra Nicole Riley, Bryant Keith Riley Jr. and Chandrea Nicole Riley; his mother, Emma (William) Noble; siblings, William Jermaine Noble and Lashaundra E. Noble; mother-in-law, Betty Howard; father-in-law, Alton Howard; sister-in-law, Tamika Yarbrough; brother-in-law, Dr. DeMario Howard; special cousins, A. Janet (Robert) Jackson, Willia Riley and first best friend, Roderick Riley, all of whom lived in their grandparents' home in his early years; and many other loving relatives and friends, all of whom will miss him dearly.
To plant a tree in memory of Bryant Elgin as a living tribute, please visit Tribute Store.
Obituaries Newsletter
Sign up to get the most recent local obituaries delivered to your inbox.