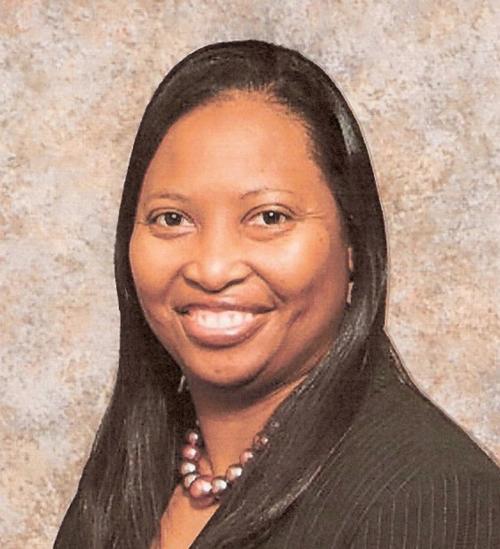 The funeral for Ms. Tonya Barnwell Thomas, 40, of 107 Capernaum Road, Bamberg, will be held at 4:30 p.m. Saturday, April 30, 2011, in the Denmark Technical College Gym. Burial will follow in Bamberg Memory Gardens.
Ms. Thomas died Tuesday, April 26, 2011, at her residence.
She was born June 25, 1970, to Ellanora J. Barnwell and the late James H. Barnwell Sr. in Bamberg.
At an early age she joined the Orange Grove United Methodist Church where she was very active and served in many capacities. She was Lay Leader, President of the Young Adult Choir, Youth Director, Worship Chair, and a member of Evangelism and the Choir. Tonya was a 1988 graduate of Bamberg-Ehrhardt High School. She continued her education and graduated with an Associate Degree in Business and Computer Science from Orangeburg-Calhoun Technical College, B.S. in Computer Science from Voorhees College, M.S. in Computer Information Systems from the University of Phoenix and an M.S. in Organization and Management from Cappella University. Tonya's professional career began at Voorhees College in Denmark, S.C., where she served 12 years as Director of Computer Support Services in the Academic Computer Lab. She was currently serving as the Dean of Enrollment Management at Denmark Technical College. She was an honorary member of Phi Theta Kappa at Denmark Technical College. She was an active member of Delta Sigma Theta Sorority Inc.; a member of the Denmark Alumnae Chapter and served as the adviser of her initiating chapter, Eta Phi, at Voorhees College. Tonya was appointed by the South Atlantic Regional Director to serve on the Technology Task Force Team. She was a member of the Phi Beta Lambda Business Society and the Bamberg County NAACP.
Survivors include a loving daughter, Natai Marcell Thomas of the home; her mother, Ellanora J. Barnwell of the home; four sisters, Joanne Freeman of Columbia, Janice Barnwell of Jersey City, N.J., Tarshua (Christopher) Mack of Orangeburg and Denver Malcom of Bamberg; five brothers, James (Ernestine) Barnwell, Cunningham (Myrtis) Barnwell, Johnathan Smalls and Craig Barnwell, all of Bamberg, and Edward (Janet) Barnwell of Houston, Texas.
The family will greet friends at the residence and at the Thomas Rhoad Hall, Denmark Technical College, after the burial.
The Carroll Mortuary of Bamberg will be in charge of the services.
The family asks that in lieu of flowers, make all donations in the name of Natai Marcell Thomas at the SCB&T, 2770 Main Hwy., Bamberg, SC.
Obituaries Newsletter
Sign up to get the most recent local obituaries delivered to your inbox.