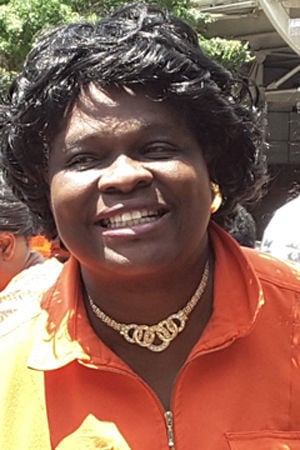 CHARLOTTE -- Ms. Mary Lucas Guinyard, 59, of 8736 Avebury Dr., died Monday, Oct. 28, 2019.
Viewing will be held from 1 to 6 p.m. Wednesday, Oct. 30, at Simmons Funeral Home. The family will be at the home of her sister, Sarah Priester, 142 Willow Bay Drive, Orangeburg.
You have free articles remaining.
Funeral services will be held at 1 p.m. Thursday, Oct. 31, at St. Paul Baptist Church. Internment will be in Bull Swamp Baptist Church Cemetery.
Born to the late Blond C. Dantzler and Harry "Peter" Lucas, she was a member of Faith International Christian Center.
Ms. Guinyard is survived by three daughters, Neferterria Guinyard of Greenwood, S.C., Aubriaunna Guinyard of Philadelphia and Edrina Guinyard of Charlotte; two brothers, Bradford( Mary) Lucas of Greenville, Steven (Jannett) Lucas of Orangeburg; one sister, Sarah (Charcey) Priester of Orangeburg; two grandchildren; and a host of nieces and nephews and other relatives and friends.
Sacred arrangements are entrusted to Serenity-Murray Mortuary.
To plant a tree in memory of N.C. Mary Lucas Guinyard -- Charlotte as a living tribute, please visit Tribute Store.