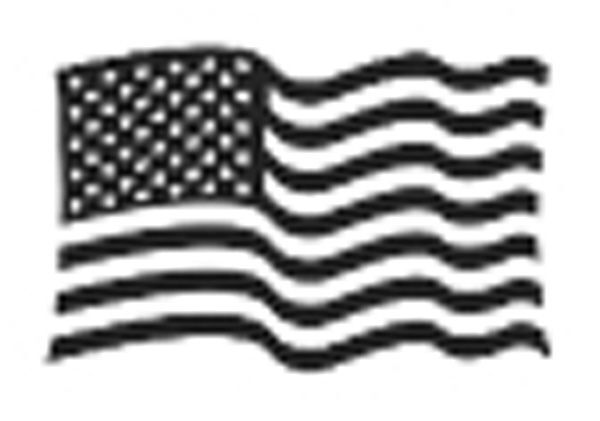 ISLE OF PALMS -- Jackson L. "Jack" Sims III, resident of the Isle of Palms, died peacefully at home surrounded by family on Aug. 14, 2021.
Jack was born in the springtime of 1929, the eldest son of Dr. Jack L. Sims and Mozelle Harley Sims. A native South Carolinian, he attended Orangeburg city schools and proudly graduated Clemson College in 1952. Jack served in the Army, 82ndAirborne Division as a company commander during the Korean War.
He excelled with integrity during his award-winning career with Humble Oil & Refining Company/Esso (Exxon) for over 34 years in sales and management and then later real estate.
Jack's passion for life extended to the tennis court, a spontaneous game of beach volleyball, boating adventures, and gratitude for shared celebrations of laughter, music, and dance.
His commitment to serve is highlighted by his leadership as All Saints Parish, Waccamaw, Pawleys Island Junior Warden and then Senior Warden, where he would also care for the cemetery unnoticed on weekends; serve with Waccamaw School Board of Trustees; serve as chairman of Georgetown County Water and Sewer District; and impact with numerous community activities. Jack was a member of Masonic Lodge #409 Pawleys Island and a current member of Winyah Indigo Society for over 40 years. Jack's career brought the family to Charleston and the Isle of Palms in 1982. He was a charter member of Wild Dunes Yacht Club.
When Hurricane Hugo hit in 1989 and devastated the island, a group formed the Plant-a-Palm Committee. Inspired by Jack's leadership, money was successfully raised to plant over 850 palms trees along Palm Boulevard as well as to buy palms and benches for the commercial sector of the beach where you may have seen Jack in the heat of summer as he tended to the areas newly planted palms with a water truck. As an avid hunter, fisherman of creek and sea, and gardener loving the outdoors, many fresh meals were enjoyed at home. He knew the art of catching stone crabs with his bare hands and was a listener, observer, and learner of nature's creatures and habitats; this legacy was transferred to others.
Jack was asked to model for the esteemed Orvis Company in a published catalog edition. He enjoyed serving as weighmaster for the Governor's Cup billfish tournament for over 20 years. Jack's remarkable life was filled with wonderful travel adventures with his wife, including to Bora Bora and other South Pacific islands. Treasured times with his children, grandchildren, and special friends are now held dear in heart.
Jack's immediate family includes his wife of 67 years, Bobbie Sims; and their children, Jackson L. IV (Jay), Sylvia; Linda K. Minson (Kay), Julian; William R. (Ray), Lori; and Michael S. (Shay), Cynthia; loving grandchildren and great-grandchild. Jack was preceded in death by his younger brother, Dr. Irvin Sims, who died in 1965. He is also survived by stepmother, Elizabeth Sims; a half-brother, Ronnie Sims; and half-sister, Betty Nelle Pressly. The family extends its heartfelt gratitude for your outpouring of kindness and is especially thankful for Jack's physician and friend, Dr. George G. Durst and Dr. Wills C. Geils.
A private service will be held at All Saints Parish, Waccamaw, at a future date.
In lieu of flowers, please consider a memorial designated to The Church of the Holy Cross, Sullivans Island Children's Church Service or All Saints Parish, Waccamaw, Pawleys Island, designated for the historic Cemetery Fund. Jack thanks the LORD for his long life and all the memories along the way. God bless and keep you, Thanks be to GOD!