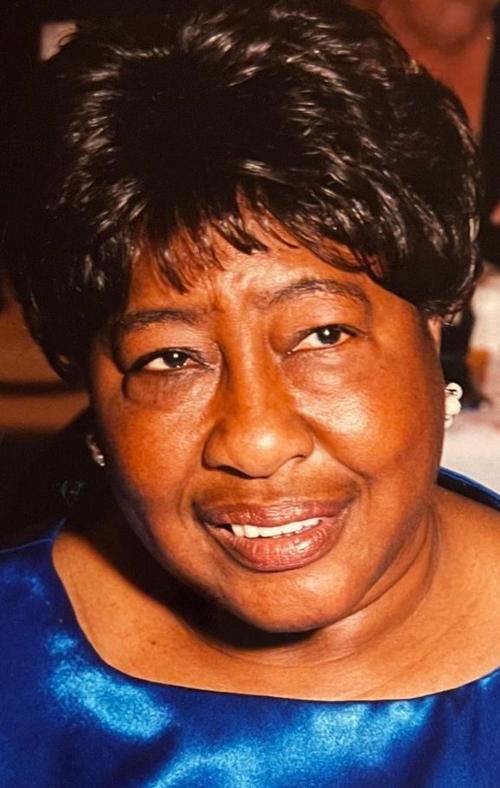 ORANGEBURG -- Funeral services for Gertrude M. Gilford of 206 Live Oak Drive, will be held at 11 a.m. Wednesday, Feb. 24, 2021, in Belleville Memorial Gardens in Orangeburg.
Viewing will be held from 3 to 7 p.m. Tuesday, Feb. 23, at Carson's Funeral Home in St. Matthews. Masks must be worn at viewing and funeral services. Social distancing in effect.
Live streaming of funeral services will be available at Carson's Funeral Home Facebook page.
Sister Gertrude Mosley Gilford, daughter of James and Florine Mosley, was born May 4, 1933, in St. Matthews. She was called to eternal rest on Monday, Feb. 15, 2021, at The Oaks in Orangeburg. At an early age she accepted Christ as her Lord and Savior and joined Ebenezer AME Church.
She was educated in the public schools of St. Matthews. She obtained her bachelor of science degree in education from Claflin College in 1955, and later obtained her master of education degree from Bank Street College in New York. Upon obtaining her undergraduate degree, she taught high school science in Branchville. Upon visiting New York one summer, she met the love of her life, Herbert "HB" Gilford. They eventually married and raised their family in Queens, New York.
She was a devoted member of St. Matthews AME Church, Hollis, Queens, for over 25 years. She served on the Steward Board, the Missionary Board and the Usher Board. She received numerous accolades and honors while serving in her church. Whenever there was work for the Lord to be accomplished, rest assured, Sister Gilford was there to lending her heart and hands.
Sister Gilford also dedicated her life to the children of the world. She knew that the children are the future. Upon arriving in New York, she worked in a variety of childcare centers. She eventually opened and co-owned Gil-Blu Nursery School in Jamaica, Queens, and in 1974, owned and operated Kiddie World Nursery School in Hollis, Queens, until she retired in 1989.
When Sister Gilford moved back to South Carolina, she rejoined Ebenezer AME Church, where she served on the Steward Board and the Missionary Society, both in the church and throughout the Wateree District. Her works garnered her several accolades and honors. Her motto: Let the works that I have done speak for me! And that it has. She was involved in several community organizations and groups. Her work, dedication and devotion are endless.
She was preceded in death by her loving husband, Herbert "HB" Gilford; two sisters, Bessie M. Murphy and Vertel M. Waddell; and four brothers, James Mosley Jr., Willie Mosley, David Mosley and Marvin Mosley.
Sister Gertrude M. Gilford is survived by a son, Kevin (Stephanie) Gilford of Orangeburg; a daughter, Kimberly (Eddie) Tate of Snellville, Georgia; a sister, Rena (David) Odom of Queens, New York; a brother, Franklin Mosley of Queens; five grandchildren, Amy, Kevon, Isaiah, Elijah and Ethan; a precious great-grandson, Messiah; and a host of nieces, nephews, relatives and dear friends.