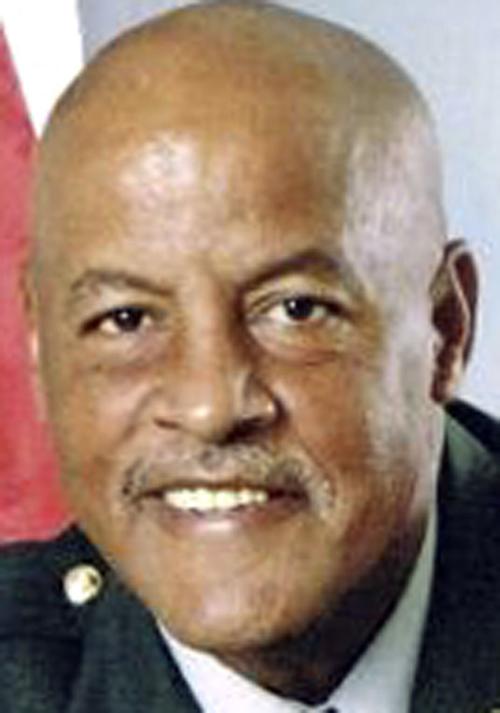 ORANGEBURG -- Memorial services for retired Lt. Col. Everett "Rhett" Jenkins, 74, of Orangeburg, will be held at 4 p.m. Monday, July 15, 2019, at Mt. Pisgah Baptist Church, 310 Green St., Orangeburg. The Rev. Gregory A. Young, pastor, is officiating.
No public viewing will be held.
Retired Lt. Col. Jenkins passed away Friday, July 12, at his residence following an extended illness.
Retired Lt. Col. Everett "Rhett" Jenkins was born in Scranton, Pennsylvania, to the late Joseph S. and Dwella Mitchell Jenkins. He received a bachelor's degree in educational management from the University of Scranton and was commissioned as a second lieutenant in the U.S. Army in 1967 through the university's ROTC program.
He went on to serve the next 22 years of his life in the U.S. Army Infantry. Retired Lt. Col. Jenkins served in Vietnam with the 3rd Battalion, 187th Infantry, 1st Brigade, 101st Airborne Division. He also served as an inspector general for the 7th Infantry Division at Fort Ord, California, and as a professor of military science and head of the ROTC department at South Carolina State University from 1986 to 1989. Upon retirement from active duty, retired Lt. Col. Jenkins served as the head of the JROTC programs at Barnwell High School, Allendale-Fairfax High School, and Bamberg High School.
Rhett was married to Lisa Thomas Jenkins, and the couple have two children: daughter, Casey Louise Jenkins, and son, Kyle Thomas Jenkins of the home. He also leaves to cherish his memory: daughter, Jade J. Brown of Denmark; sons, Everett (Monique) Jenkins of St. Louis, Missouri, and Jason (Stephanie) Jenkins of Charleston; and five grandchildren. He is also survived by his brother, retired Col. Joseph S. (Jennifer) Jenkins Jr. of Orangeburg; and a host of loving family and friends.
Friends may call at the residence from 4 to 6 p.m. Sunday, July 14, and at Glover's Funeral Home.
To plant a tree in memory of Everett Orangeburg as a living tribute, please visit Tribute Store.
Obituaries Newsletter
Sign up to get the most recent local obituaries delievered to your inbox.