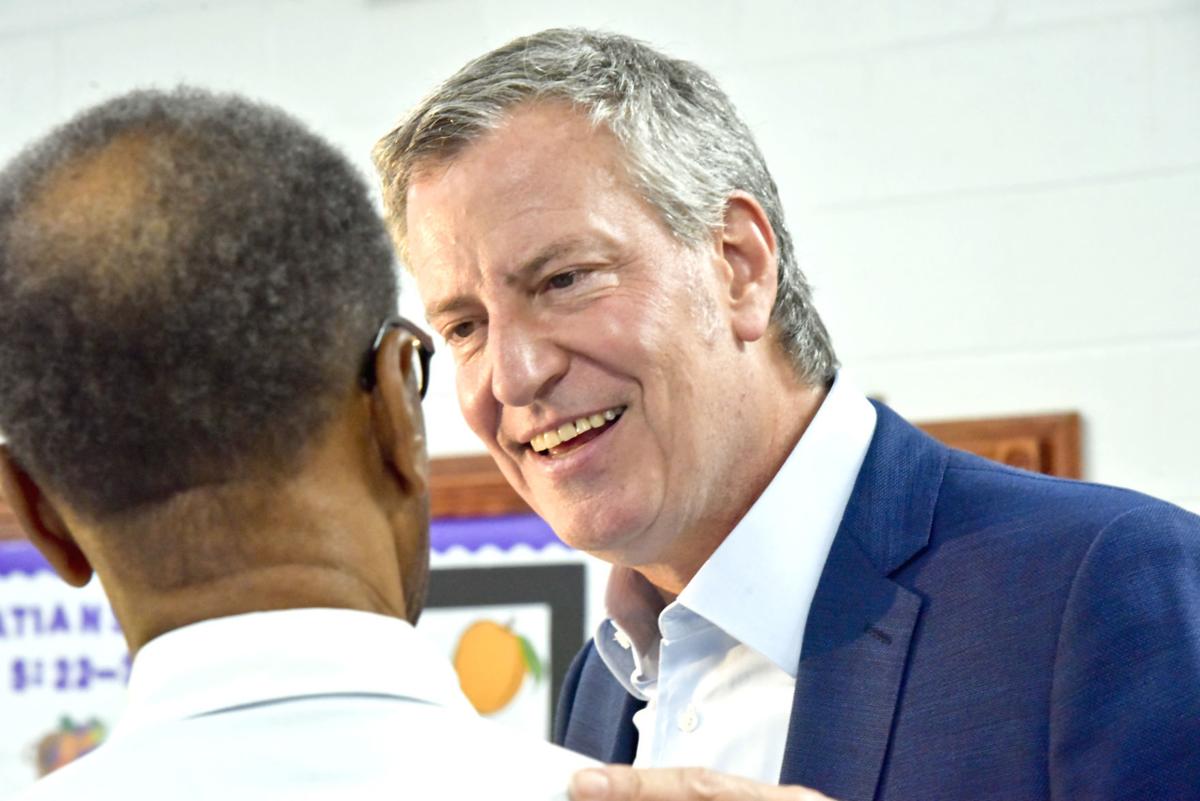 The third time's a charm. Well, at least for New York City Mayor Bill de Blasio.
The 2020 Democratic presidential candidate picked up his first endorsement as a candidate during his third visit to Orangeburg at the Orangeburg County Democratic Party's monthly meeting Saturday morning.
"As mayor of the city, I'm just so proud to endorse Mayor de Blasio because I believe that he would do a good job," City of Orangeburg Mayor Michael Butler said.
The two mayors, who met at the U.S. Conference of Mayors in 2018, have become friends and share some of the same ideals, according to both de Blasio and Butler.
This is de Blasio's third visit to Orangeburg, and his second within the last two weeks.
His first visit was to Butler's church, and his second was to a local eatery.
Butler gave de Blasio his first endorsement in a campaign that isn't a month old.
Butler said de Blasio's main message could help the country.
"His main message is putting working people first. That's what moved to me, working people first. They have felt left behind under this present administration, but with this new blood, coming I think that that's going to move the country," Butler said.
"I think that he would be a very good president because he cares about the American people," Butler added.
De Blasio was grateful from an endorsement from a person who he said is an impact player.
"Your endorsement means so much to me. And your leadership here is just extraordinary. You have such a fan in me. I've been watching what you're doing to bring up Orangeburg and I've watched what you've done to help folks with the biggest problems to know that they have someone on their side," he said.
The NYC Mayor said the endorsement is going to "give us a strong beginning as we build out our efforts here in South Carolina."
De Blasio announced that some endorsements from figures in New York are soon to follow, but cited Butler's endorsement as a major building stone.
"I always say Rome wasn't built in a day, but you know when it starts to get built, you know when the foundation stones are laid, and this is one of those moments for us to get such an important figure in the state of South Carolina or our side," de Blasio said.