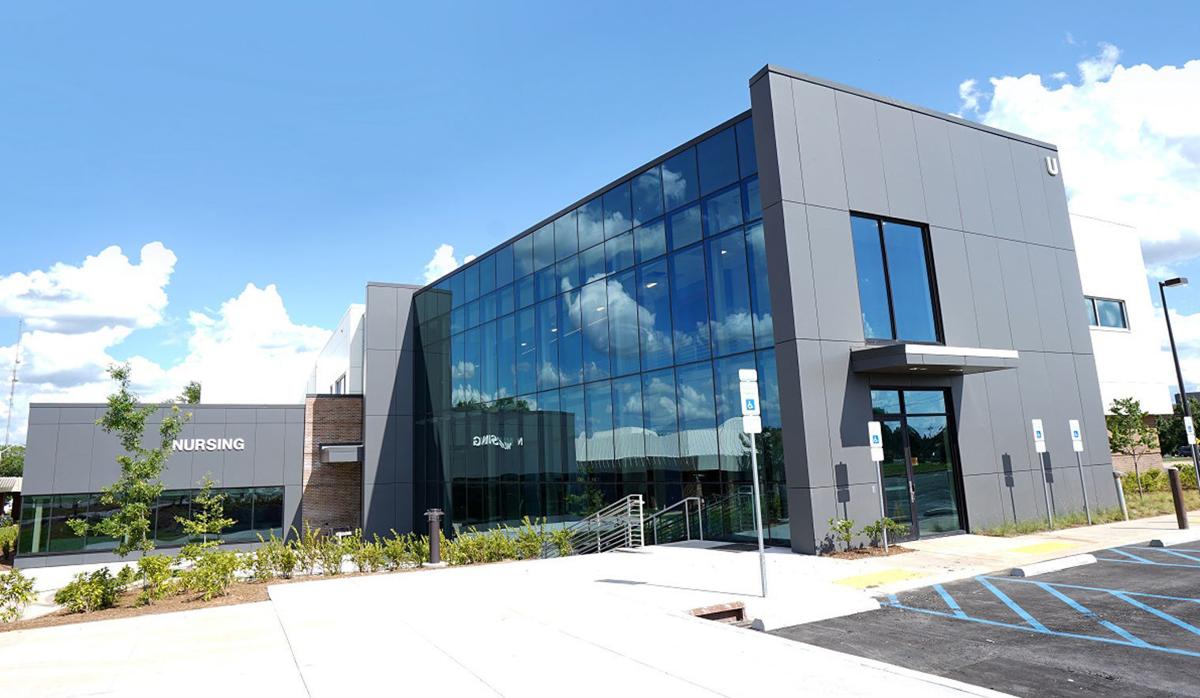 The official opening of Orangeburg-Calhoun Technical College's new, $12.5 million Nursing and Health Sciences Building has been postponed, probably until early next year, area commissioners were told at the September meeting.
President Dr. Walt Tobin said that the college was originally planning to cut the ribbon sometime this month, but construction delays have pushed that back.
Because of the OCtech Foundation's Evening of Fine Wines and Foods in October and holidays and exams in November and December, the ceremony will now likely be held in late January or early February, Tobin said.
"We agreed we don't want to rush," he said.
Vice President of Business Affairs Kim Huff said there are still a few "minor things" left to complete in the building. The ceremony has been delayed, but the building may be ready for occupancy by the end of September, he said.
"So we're getting there, and we're close," he said.
You have free articles remaining.
• Vice President of Academic Affairs Donna Elmore said that the truck trailers in the transportation department will soon advertise the college's truck driving program like "moving billboards." She said there has been a lot of interest in the program at the Cope Area Career Center and the Dorchester Career Center. Students can get their permit while still in high school, she said.
Elmore said that the accrediting agency for the Practical Nursing program is now on campus, and the accrediting agency for the Physical Therapy Assistant program will be coming in early October.
The FLEX program that allows evening and online classes is now being used in the business and early childhood programs, she said. They are successful and have seen an increase in enrollment, she said.
She said that she expects about 607 students to participate in the Early College program this year. Registration for the program is almost done, she said.
An identity verification exam for distance learning is going live soon, she said.
• Vice President of Student Affairs Dr. Sandra Davis said that Early College registration is wrapping up. Students can still register for late-start classes, she said. And registration for fall 2020 classes will soon be officially launched, she said.
• Huff said that although it's still early in the year, it looks like the college could be 4 or 5 percent, or about $200,000, short of budget for the fall. However, there is $365,000 in the contingency fund, with $115,000 of that being used for salary increases, so there will still be enough money to cover the shortfall. With several vacancies, there have been some salary savings as well.
"I think we're OK for now," he said.
• Commissioners approved several policy changes and reviews, including those dealing with enrollment of high school students, maximum length of adult education, grade changes and general entrance requirements. They also approved a policy that gives Tobin the authority to approve expenditures up to $5,000 related to employee activities. Anything over than that must be voted on by the commission.
• Commissioners voted to enter executive session to discuss a personnel matter.