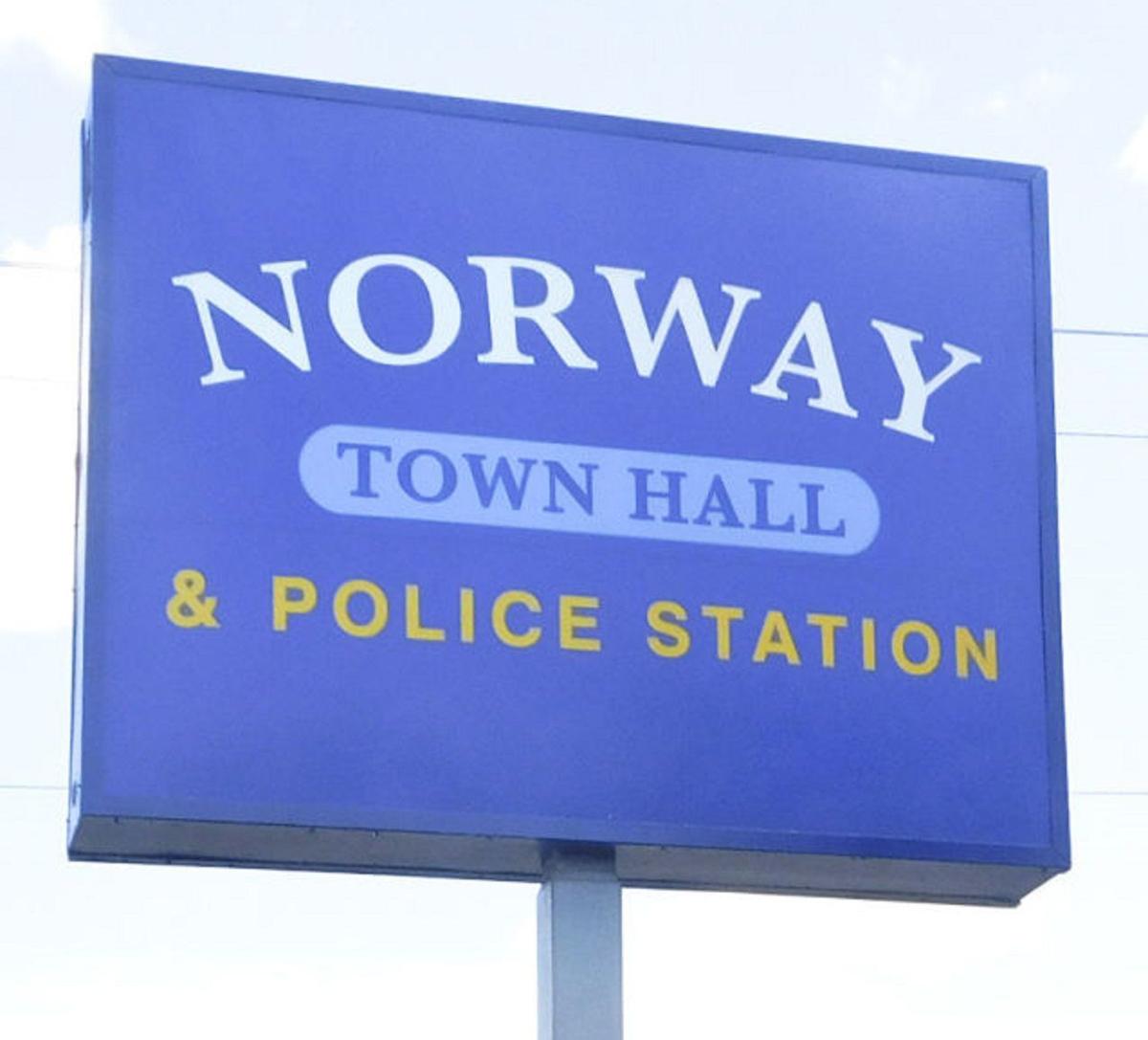 NORWAY – Mayor Tracie Clemons announced during a recent September Facebook live meeting for the town of Norway that the town is having continuing financial woes because of COVID-19.
"The town of Norway is going through a current financial hardship as we had when COVID-19 started back in March," she said.
She added, "We are currently trying to get out of debt."
Clemons later elaborated that their creditors have been contacted regarding the town's financial woes.
"Our number one source of income is water bills. Another source of income is traffic citations as well," Clemons explained earlier in the meeting.
She siad, "If our customers are having trouble paying water bills, we ask that they contact us at the town hall to work with them."
A motion at the end of the meeting was made to enter into executive session to discuss delinquent water bill payment plans.
Council, upon return from Executive Session, approved a delinquent water bill payment plan.
Clemons stated the following regarding the approved payment plan:
• Those with bills less than or equal to two delinquent months will have to pay 25% of their water bill due within the upcoming month
• Those with bills greater than or equal to three delinquent months will have to pay 75% of their water bill due within the upcoming month
• Letters will go out regarding this on Sept. 25
• Payments will be due by Oct. 23, 2020
• Late fees will still accrue, and reconnection fees will be applicable as well.
Clemons later announced that a bright glimmer for the town was that the town had received $2,000 from the CARES Act for COVID-19 relief funds.
Another source of extra funds has been the sale of a small parcel of land the town owned.
"$1,650 has been received from the bidder," Clemons stated.
She said it was .2 acres behind the old two-story town Hhll building that was sold.
The town of Norway is also looking into pursuing a Hometown Economic Development grant.
Clemons said, "The town will provide a match of $1,250. This is a $25,000 grant, and these funds will be used to revitalize the Old Willow School."
There have been discussions during past meetings about using the Old Willow School to generate additional income for the town with rentals.
Some discussion during the current meeting included the possibility of a HVAC system or other improvements for the building.
The Town of Norway has also been awarded a grant for the Harrison Avenue water upgrade for over $620,000.
"We do have to do a 2% match," Clemons stated.
She said this is similar to the water upgrades being made on Winchester Avenue, that part of the Winchester area is complete, and that those customers have been moved to the new PVC pipes and another part of that area is still being moved to completion.
Clemons added there are no current issues with water leaks or sewer blockages and that a new wastewater operator will start in the town in Oct. 1. The name will be announced next month.
Police Chief Brad Wilke said they hired a new officer, James Thorpe, who will be normally working night shifts.
He stated that they did have two property crimes in the town during the past month but they were both related.
He also mentioned 41 different traffic citations and that they made nine arrests during the past month.
Wilke said, "Some of these were traffic arrests. Others were bench warrants from people not paying tickets."
"We are seeing a down trend in crime rates, however," Wilke added.
There have been some delays in bringing some cases to court.
Wilke next explained, "We began getting new court restrictions in late July/early August … We've been limited to what we can hear in these cases due to COVID-19 restrictions."
Wilke also recommended that citizens with children and youth who have pistols or rifles in the home to pick up gun locks from the police department at the town hall and that these were provided by Project Safe.
Clemons added, in other police department business, that the department will have an officer circulating during Halloween evening next month, but that the town will not be sponsoring any Halloween events. She stated that citizens can have Halloween events on their own private property.
Clemons also stated during the meeting that they will be having a program to encourage people to complete the U.S. 2020 Census and will be giving local gift cards as incentives for participation in the census. She added that proof of completing the census must be turned in to the town hall to qualify for these potential incentives.
Get local news delivered to your inbox!
Subscribe to our Daily Headlines newsletter.