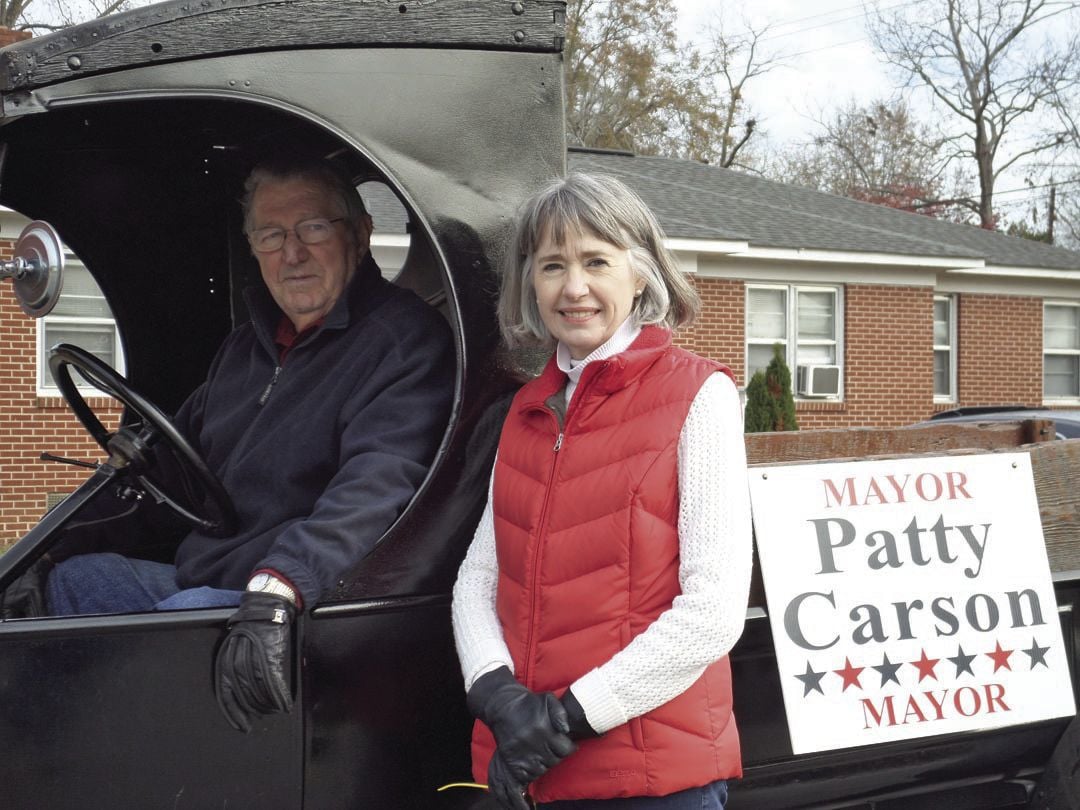 After nearly a year and a half of delays, state lawmakers have filled a $107,822 Public Service Commission seat with a former longtime commission staffer.
Meanwhile, two rejected candidates for the congressional District 2 seat, which covers all of Lexington, Aiken and Barnwell counties, and parts of Richland and Orangeburg counties, question why a legislatively controlled committee, called the State Regulation of Public Utilities Review Committee, voted to find them "not qualified."
In interviews with The Nerve, Patty Carson, mayor of the Town of North, and Bruce Cole of Forest Acres in Richland County, president of a Columbia think tank and a PSC nominee last year, said no PURC members or staff gave them any specific reasons for rejecting them.
"It's not transparent, and it should be," said Cole, who, according to documents he filed with PURC, earned a bachelor's degree in economics from Harvard University, a master's degree in accounting from Northeastern University, a master of business administration degree in finance from Stanford University, and a doctoral degree in planning from Clemson University. "You're representing the people. Everything you do should be transparent."
Carson, who, according to her PURC documents, holds a bachelor's degree in engineering management from the Missouri School of Mines and Metallurgy, provided The Nerve with emails from her to Heather Anderson, the lawyer for PURC, asking why she was found not qualified.
"The (PURC) members did not provide specific reasons concerning each candidate's finding of qualified or not qualified. The vote was unanimous regarding the finding of not qualified," Anderson said in an email to Carson, noting that "there is no additional information I can provide."
Carson told The Nerve she also had concerns how she was treated during her Jan 14. screening hearing.
"All these older gentlemen are just leaning back in their chairs with their arms crossed," she said. "They didn't look like they were even interested."
The Nerve in 2014 reported about another female candidate who was questioned during her screening hearing by Rep. Bill Sandifer, R-Oconee, and the PURC vice chairman, about whether she had discussed her candidacy with her children. There currently are no women on the PSC.
The Nerve requested comment from Sandifer and Sen. Thomas Alexander, R-Oconee, who is the PURC chairman, but did not receive a response. Anderson did not provide specifics to The Nerve about why PURC found Carson and Cole not qualified.
The two nominated candidates, both of whom are attorneys, were Elliott Elam of Lexington, the PSC vice chairman who was first elected to the commission in May 2014; and Florence Belser of Columbia, who worked for the PSC from 1993 to 2003 and since 2004 has been with the state Office of Regulatory Staff, which signed off on South Carolina Electric & Gas rate hikes over the years for the $9 billion V.C. Summer project.
On Tuesday, Belser was elected to the position after Elam withdrew.
The Nerve in May revealed that PURC, which largely controls the regulation of utilities in South Carolina, has no written criteria for making its final choices. State law makes it difficult for the public to participate in PSC candidate screening hearings and other types of proceedings controlled by the Legislature, as The Nerve reported in September.
PURC by law is made up of 10 members, six of whom are lawmakers, though the latest nomination report lists nine members. There currently is a vacant seat designated for a member of the general public, according to Secretary of State records.
Under state law, PURC, which nominates candidates to the seven-member PSC, can nominate no more than three candidates for a seat, which is filled by the General Assembly.
Carson and Cole were among the six most recent candidates who applied for the District 2 seat. James "Buddy" Atkins of Columbia, a former state water official who served on the PSC from 2000-2004, was found qualified but not nominated. Brenton Jeffcoat of Lexington, a bond attorney, withdrew before the Jan. 14 screening hearings, according to Anderson.
Under state law, candidates are legally qualified if they have at least a bachelor's degree and a "background of substantial duration and expertise" in at least one of eight broad categories: energy; telecommunications; consumer protection and advocacy; water and wastewater; finance, economics and statistics; accounting; engineering; or law.
State law, however, allows PURC members to qualify candidates even if they don't have experience in any of eight categories, as long as three-quarters of the committee agree to do so and provide "written justification of their decision."
In her screening hearing, Carson, who since 2015 has been the mayor of North, said she is responsible for "all aspects of the town," including managing the wastewater treatment plant, police force and public works department, according to the hearing transcript. She previously served as an industrial engineer, marketing engineer, financial analyst and corporate project manager in the private sector, according to records she filed with PURC,
PURC's final nomination report indicated that Carson had the lowest test score among the candidates. She told The Nerve when she asked Anderson, the PURC lawyer, for a copy of her two-hour written test so she could see which questions she missed, Anderson replied, "Oh, absolutely not."
Carson said she was "very frank and honest" in a written statement she submitted to PURC, noting, "We need to restore the public's confidence in the Public Service Commission."
Rick Brundrett is news editor of The Nerve, a website of the South Carolina Policy Council. Contact him at 803-254-4411 or rick@thenerve.org.