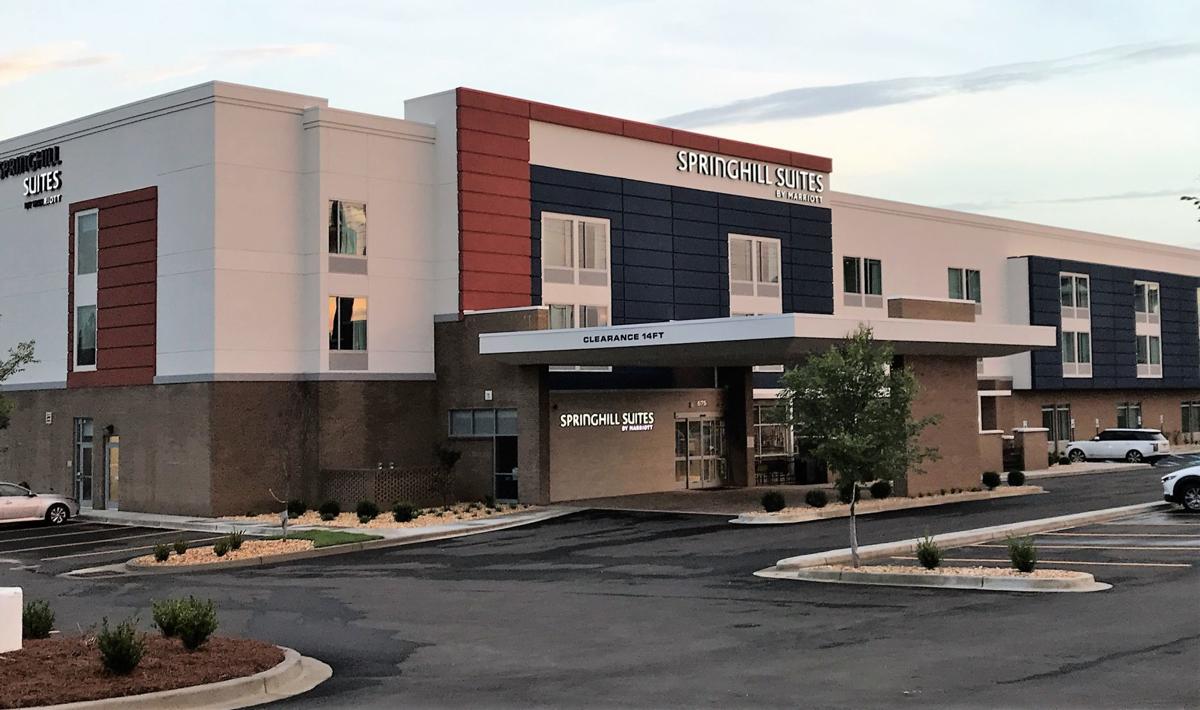 A newly constructed hotel has officially opened in Orangeburg.
The $8 million, 84-room SpringHill Suites by Marriott is now serving guests.
"We are proud to bring SpringHill Suites, a modern, luxury, all-suite Marriott hotel brand, to the beautiful community of Orangeburg," Navya Hotels Group President Rasiklal Patel said.
"Orangeburg needs an elite hotel brand like SpringHill Suites because it is a city that has so much potential and such a bright future in terms of development and growth," Patel said.
SpringHill Suites by Marriott features suites, complimentary hot breakfast, full bar, pool and outdoor patio with fire pit.
The hotel will create 15 full-time jobs.
The project broke ground during the first quarter of 2018 and was completed last month.
"As our communities grow, and new business comes to our area, the need for extended-stay lodging is apparent and SpringHill is the perfect addition to The Orangeburg Gateway," Orangeburg County Council Chairman Johnnie Wright Sr. said.
Orangeburg County Council Vice Chairwoman Janie Cooper-Smith praised the hotel's potential impact.
"This project is a diamond for a college town which brings in thousands of visitors annually," she said.
Orangeburg Mayor Michael Butler said, "It will definitely be an asset for our visitors, including those coming to attend our many college and city functions."
Founded in 1997, SpringHill Suites is geared toward the upper-moderate lodging segment of the hospitality industry. The hotel has been listed among the top 10 hotel chains for families by Parents magazine.
The new hotel is located on Citadel Road, near the intersection of U.S. Highway 601 and Interstate 26.
Orangeburg County Administrator Harold Young congratulated Orangeburg County Council for "putting us in a position to take advantage in the ever-changing global economy."
"This is a wonderful addition to our portfolio of business-class hotels and truly will offer guests to Orangeburg County amenities that are offered in any major business market," Orangeburg County Development Commission Executive Director Gregg Robinson said. "Thanks to the family for recognizing the growth of our community and willingness to invest."
"This will make homecoming for our universities and accommodations for all our medical and industrial prospects very comfortable," Robinson said.
Get local news delivered to your inbox!
Subscribe to our Daily Headlines newsletter.