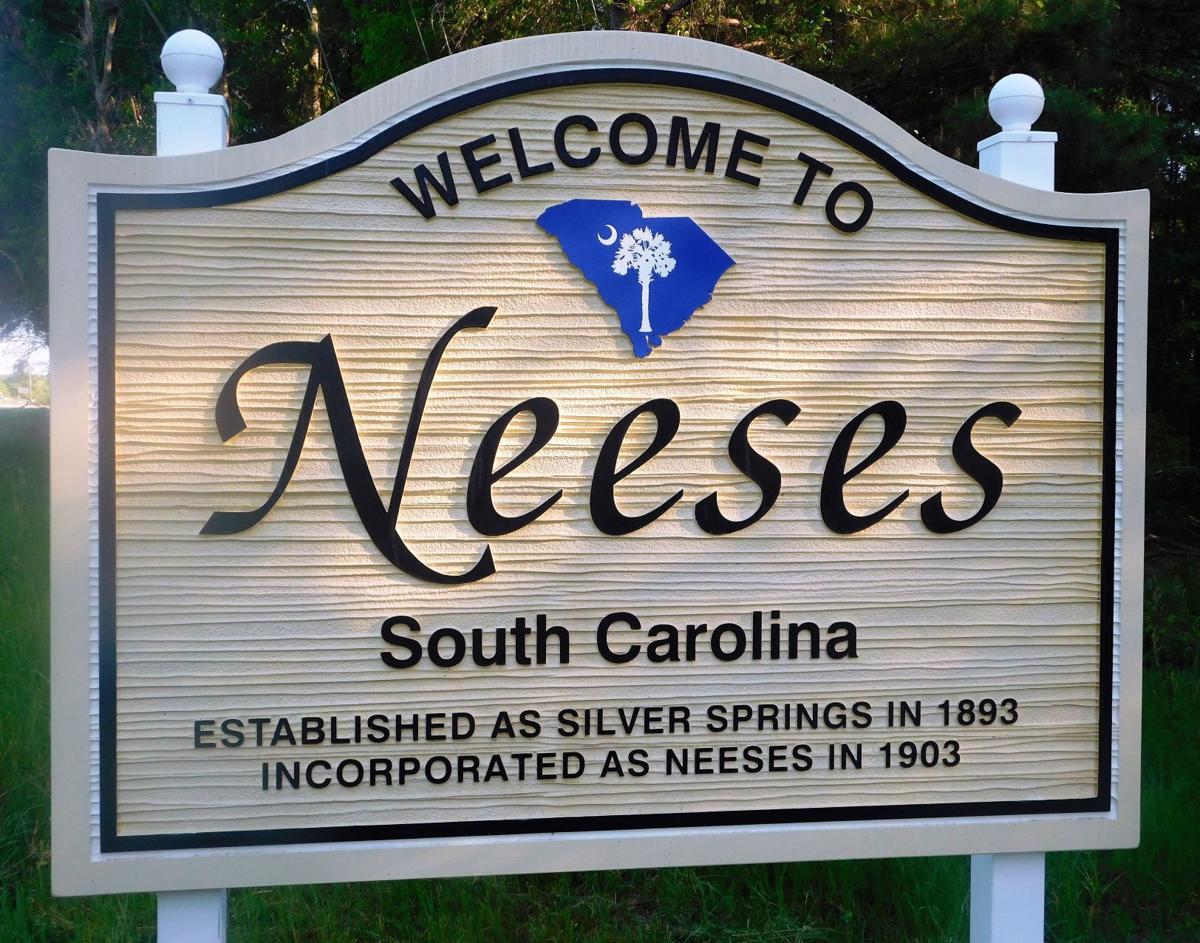 NEESES – There may still be hope for the Exercise Program at the Neeses Senior and Recreation Leisure Center amid many cancellations, including a cancellation from the utility whose predecessor hung up the region's Christmas lights for decades.
The town anticipates starting the long-delayed exercise program in November or December but has other cancellations. At the recent meeting, town council canceled trick-or-treating in the town and the annual Neeses Health Fair. They leaned largely toward canceling tee-ball in the recreation program for this year, and even contemplated if hanging the town Christmas lights might be canceled as well because Dominion Energy has declined to hang up Christmas decorations for towns in the region this year. SCE&G/SCANA, which was purchased by Dominion Energy within the past couple of years, hung up the decorations for decades, and those decorations are the ones shown on the light poles in many towns in the region.
Mayor Kenneth Gleaton said, "I got thrown a curve ball by Dominion Energy. They said they could no longer hang Christmas decorations for us. They are cutting it out across the area. We will have to find somebody else to hang them up."
Not everything has been changed or canceled, however.
"Hopefully, we can still get the exercise program started in November or December," Mayor Gleaton said.
"We are waiting on getting our gym equipment wipes. They have to be a commercial grade to wipe down the equipment. We also want to get our rules posted on a poster board," he added.
Councilwoman Renee Olenick volunteered to meet about making the board with the rules, and Mayor Gleaton stated those in the extra meeting would work on putting their own rules together. Distancing and mask requirements for COVID-19 have affected this process.
Mayor Gleaton said, "We are not setting any hours for trick-or-treating this year. We are discouraging individuals in Neeses from going to house-to-house. We recommend it on a private scale or at a church-affiliated facility."
Olenick mentioned that socially distanced "trunk-or-treat" events may be happening at local or regional churches.
Mayor Gleaton had mentioned that for enclosed facilities and stores, the Orangeburg County face mask ordinance is still continuing.
Town Clerk Sonja Gleaton, who heads up the Neeses Community Health Fair, stated it would be canceled for this year due to COVID-19. It has usually been held in October or November of previous years.
"I got the consensus from everyone involved that we will not have it until the spring of 2021," Town Clerk Gleaton added.
Mayor Gleaton said, "I had been waiting to see how the kids had reacted to school and had been waiting to hear from more parents about tee-ball. However, we may try to delay it until spring as well."
In old business, the mayor said, "We are in limbo with the Town's comprehensive plan and zoning ordinance. I am talking with people from Orangeburg County regarding this."
Town Clerk Gleaton later gave the litter report for the Neeses Adopt-a-Highway Group.
"Before COVID-19, we had a pickup scheduled but could not do it. Members have been periodically picking up trash anyway," she said.
"The Neeses Adopt-a-Highway group recently picked up 87 bags of trash over 9.25 miles, and with 15 pounds per bag, that was 1,305 pounds of trash. We want to have one more trash pickup before Christmas. We have bags and gloves at the town hall to make the process easier," she said.
The town clerk said their group was the only one in the region that recently sent in a report on litter pickup during these months of COVID-19, according to the Orangeburg County Conservation District/Keep Orangeburg County Beautiful organization, and this enabled that organization in turn to file a report with Keep America Beautiful for grant funds.
Town Clerk Gleaton also added that the magistrate's office will be opening back soon on Mondays through Wednesdays, with court being held on Wednesday.
"We ended with business licenses on the 30th. We just have a couple that have not responded. All went well with them mailing in the paperwork this year instead of dropping it off," she added
Mayor Gleaton said, "I do plan to get our business license ordinance updated. We hope to work with the Municipal Association of South Carolina on it and hope to get one in the next six months."
Other plans, according to the mayor, include getting new sound boards for the senior center. He said they would need to see how much they would cost before picking out the shapes and colors of them.
Regarding the recycling project bird sculptures at the front of the town hall, Olenick said, "I have some colorful cans saved up for our bird sculptures."
She added that she plans to replenish them soon.
Council then went into executive session. No motions or decisions were made upon returning to open session.
Get local news delivered to your inbox!
Subscribe to our Daily Headlines newsletter.