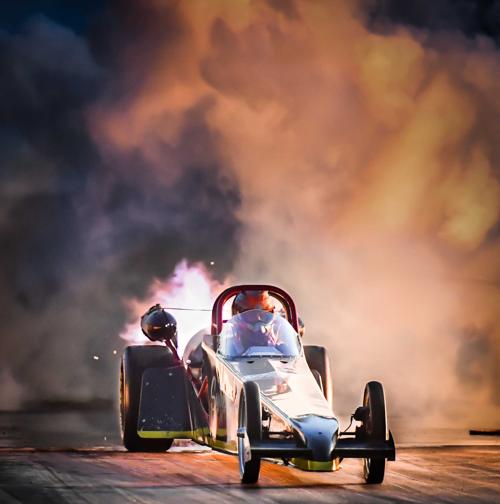 The owner of a Neeses racetrack agrees with the governor's decision to allow entertainment venues to reopen, but says more information is needed.
"We are an open outdoor venue. How do you place occupancy on 400 acres? We need to get clarification on that," South Carolina Motorplex and South Carolina Mudplex owner Jeff Biegun said.
Gov. Henry McMaster announced that he is lifting an executive order that deemed entertainment venues as non-essential businesses, effective Aug. 3.
But the order notes attendance may not exceed 50% of the certificate of occupancy issued by a fire marshal or 250 persons, whichever is less.
Biegun says he's going to ask for an exception for outdoor events.
"We don't know if they will grant exceptions, but we will lobby hard to do that," he said.
Biegun says his Neeses property is a few hundred acres in size, with the racing portion covering about 50 acres.
"I believe we can wear masks and social distance and maintain CDC (Centers for Disease Control and Prevention) guidelines," he said. "There are not that many touch points at a race track."
Biegun says all events for this coming weekend have been postponed. He said the only exception is car testing without spectators, which is currently allowed.
He will reach out to event promoters and inform them closures are being lifted, but says restrictions such as the capacity limits may chill interest.
"The restrictions may still not fit them financially," he said.
He has cancelled a mud bog race, but is hoping to be able to get an exception in time to hold the event in late August or early September.
The governor's order allows the reopening of nightclubs, concerts, theaters, auditoriums, performing arts centers, adult entertainment venues and spectator sports.
"One size does not fit all," Biegun said. "There are differences that can be drawn between a movie theater and an outdoor venue that has racing."
"How do you put us in that box?" he said. "We don't have capacity."
The Neeses racetrack at 194 Dragstrip Road was shut down on July 18 by S.C. Law Enforcement Division agents during the second day of a two-day racing event.
The agents ordered the venue to close. No citations were issued.
Biegun immediately challenged the closure, saying the rules grouped his track with larger venues such as the Charlotte Motor Speedway or Bristol Motor Speedway.
He also said the track has abided by all CDC and S.C. Department of Health and Environmental Control regulations.
Biegun repeatedly expressed concerns for his 50 to 60 employees impacted by the closure. The pandemic saw him lose about 30% to 40% of his business.
He says challenges remain as he has about $38,000 in property taxes he still needs to pay.
But he's excited about reopening.
"I think it is a great thing. I am glad they listened. We have been closed way too long," he said.
Concerned about COVID-19?
Sign up now to get the most recent coronavirus headlines and other important local and national news sent to your email inbox daily.