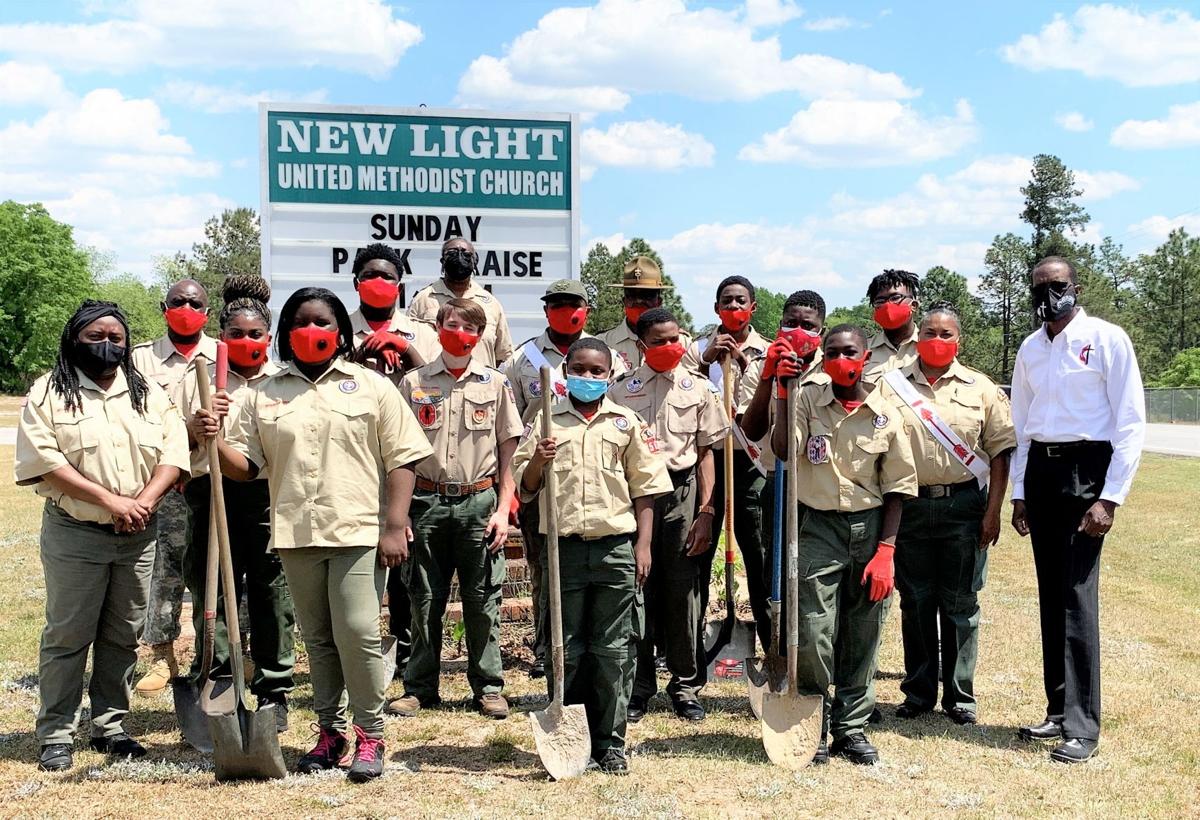 The Boy Scouts of America Indians Water Council Troop 500 of Neeses is participating in a tree-planting event in recognition of Earth Day.
"It is an educational opportunity and a way to teach them about their environment and to bring environmental awareness about environment changes," said Ronald Mosley, Orangeburg Troop 500 scoutmaster and BSA's Edisto District commissioner of the Indian Waters Council. "It is one thing to hear about it, but it is about learning how to do it as well and about the impact you personally have in that change."
About 15 Boy Scouts and 11 Cub Scouts from the troop, as well as troop leaders, will gather Saturday, April 24, to plant trees in recognition of Earth Day, which is Thursday, April 22.
The tree-planting effort will be a part of PowerPlantSC, a statewide project spearheaded by the S.C. Floodwater Commission. The objective is to plant 3.2 million pine trees across South Carolina.
Each individual scout will plant five trees and will be asked to help provide stewardship to the tree to ensure it is growing properly over the years. Scouts will receive an event-specific patch that will be on each one's uniform.
Each of the trees will be named by the boys.
The Boy Scouts will be sponsored by Orangeburg's New Light United Methodist Church, along with the church's United Methodist Men group.
The trees will be planted at scouts' homes, church property, church member properties and properties of the UMC.
The location of the tree plantings will be noted and kept in the church's archival records along with pictures of the scout and the tree. The tree-planting event is being held on the Saturday after Earth Day in an effort to prompt greater participation.
In his position as Edisto District commissioner, Mosley says he is kept abreast of events happening throughout the state. He jumped on the opportunity for the tree planting when he read about it.
"There is a lot of logging going on everywhere," he said. "I was wondering, who is doing the replanting?"
He saw the project as ideal for the Boy Scouts.
The PowerPlantSC tree-planting effort will become part of BSA's merit badge "advancement program" for older scouts, with separate achievement recognition for the younger Cub Scouts who will also be participating.
PowerPlantSC partners include Duke Energy, Dominion Energy, the Clemson University Extension Center, Palmetto Pride, the S.C. Association of Counties, Keep America Beautiful and Yamaha Rightwaters.