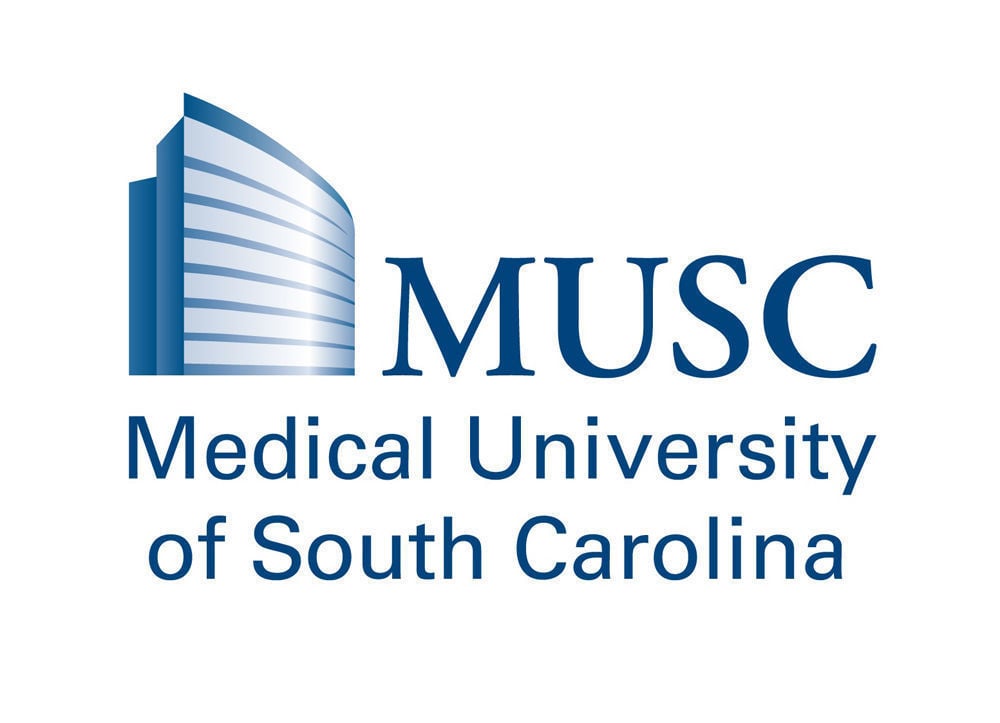 CHARLESTON – The MUSC Shawn Jenkins Children's Hospital and Pearl Tourville Women's Pavilion will open to patients and families in October.
In celebration of this upcoming occasion, Gov. Henry McMaster; deputy assistant secretary of the Federal Housing Administration's Office of Healthcare Programs Roger Lukoff; Mother Emanuel AME Church senior pastor, the Rev. Eric Manning; and major benefactor Shawn Jenkins, founder and former CEO of BenefitFocus, joined MUSC President David J. Cole, M.D., FACS; MUSC Health CEO Patrick J. Cawley, M.D.; MUSC Board of Trustees Chairman Charles Schulze; MUSC Children's Health and Women's Health chief medical officer Mark Scheurer, M.D.; and patient and family representative Kelly Loyd in offering remarks to more than 900 elected officials, MUSC leaders, donors and community and business partners.
In 2014, MUSC launched a fundraising campaign to raise $50 million for the new hospital. The following year, Jenkins provided a $25 million commitment to the effort, inspiring the MUSC Board of Trustees to name the children's hospital in his honor, recognizing his and his family's significant commitment to children's health. "The children who come here are at the most vulnerable point in their lives. They need someone to stand in the gap with them," Jenkins said. "We look forward to working together with the community to bring the best health care possible to the children of South Carolina and our neighboring states."
The MUSC Shawn Jenkins Children's Hospital and Pearl Tourville Women's Pavilion will offer inpatient pediatric specialty services, labor and delivery care as well as an advanced maternal fetal medicine center. Located prominently within the medical district on the Charleston peninsula, the new hospital features an unprecedented level of patient and family-centered design and amenities combined with innovative technology that will enhance already excellent care and further elevate the entire patient experience.
The new hospital will have 250 beds, an increase of nearly 20% over the current children's hospital, with a labor and delivery unit consisting of spacious and private mother/baby rooms. The unit will also provide couplet care rooms where newborns and mothers can recover together in an intensive care setting. The new hospital will be among only a handful of facilities nationwide to offer this level of patient-and family-centered care and the only facility to do so in the Southeast.
Expectant mothers will take a special "stork" elevator directly to the maternity pavilion on the fourth floor when they arrive to give birth, bypassing other parts of the hospital to get to where they need to go. The facility will also include the largest and highest level neonatal intensive care unit in the state with more than 80 beds and single-patient rooms, an innovative departure from the open bay design in the current facility.
Among its many health care services and amenities, the new hospital's seventh floor includes a first-of-its kind indoor and outdoor play space and atrium, a full-service cafeteria and balcony water-front dining, laundry and shower facilities for families and an education and meeting room with soothing riverfront views.
Orangeburg residents Pearl and Frank Tourville gave MUSC's future Shawn Jenkins Children's Hospital $10 million The donation was given toward an advanced fetal care clinic to be named Pearl Tourville Women's Pavilion. The Tourville family owns and operates Orangeburg-based Zeus Industrial Products.
Get local news delivered to your inbox!
Subscribe to our Daily Headlines newsletter.