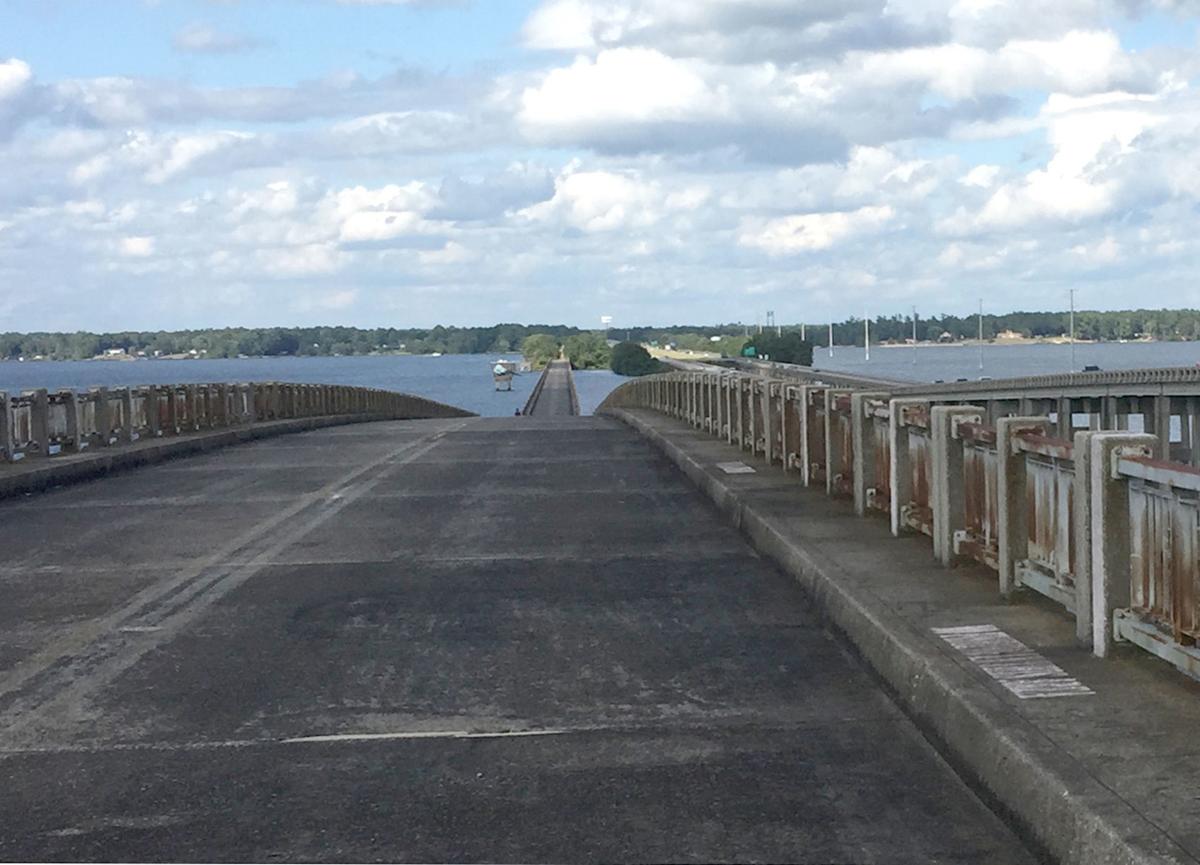 SANTEE – The U.S. 301 pedestrian bridge that spans Lake Marion will soon close.
S.C. Department of Transportation engineers decided the 1.85-mile bridge needs to be closed after reviewing its structural integrity ahead of the Aug. 21 solar eclipse, District 7 Engineering Administrator Kevin Gantt said on Friday.
State officials estimate that about 1 million additional visitors will be in the Palmetto State to view the solar eclipse. The town of Santee is in the direct path of totality for the eclipse.
Gantt said it's difficult to gauge how many people may choose to view the eclipse from the bridge, but SCDOT engineers decided to close it permanently out of an abundance of caution.
He's hopeful those who wish to view the eclipse in Santee will consider the town's Total Eclipse Viewing Party, which will be held near the gazebo on the Santee Town Hall complex at 194 Brooks Boulevard.
Elloree attorney Chasity Avinger grew up visiting the bridge often with her family.
She's enjoyed taking her sons there.
"We were super excited to learn the Palmetto Trail would expand there, but we're incredibly disappointed the trail expansion won't happen there now," Avinger said.
"Hopefully officials in Orangeburg County, Clarendon County and the Town of Santee can come up with some solutions for funding that would make the bridge safe for pedestrian use again," she said.
"It's an asset to our area."
Holly Kirby, a longtime local resident, said she and her daughter frequently walked the bridge before temperatures rose over the summer.
They were anticipating walking the bridge regularly now that temperatures began to feel mild again.
Kirby felt crushed and sad upon learning that the bridge would be permanently closed.
"Every day you'd see different wildlife in the water below," she said.
"When you walked onto that bridge, it's like something comes over you, it's spiritual," she added.
Kirby described it as "an asset to our community.
"It let people get out over the water and not in the water. There's nothing else like it in our area."
Gantt said SCDOT crews will begin putting up fences at both ends of the bridge by the end of the week.
For now, he discourages people from using the bridge due to safety concerns.
"We prefer that the public avoids using the structure," Gantt said.
He said the cost of rehabilitating the bridge would be in the millions.
"I'm not saying it couldn't happen," he said.
"Full demolition is also a very costly option," he noted.
Gantt said engineers may consider taking off spans on each end to limit public access.
But he added that the future of pedestrian bridge access over Lake Marion may not be bleak.
"If the existing (Interstate 95) bridge that's used for highway traffic is replaced, then SCDOT would consider pedestrian accommodations," he said.
Get local news delivered to your inbox!
Subscribe to our Daily Headlines newsletter.