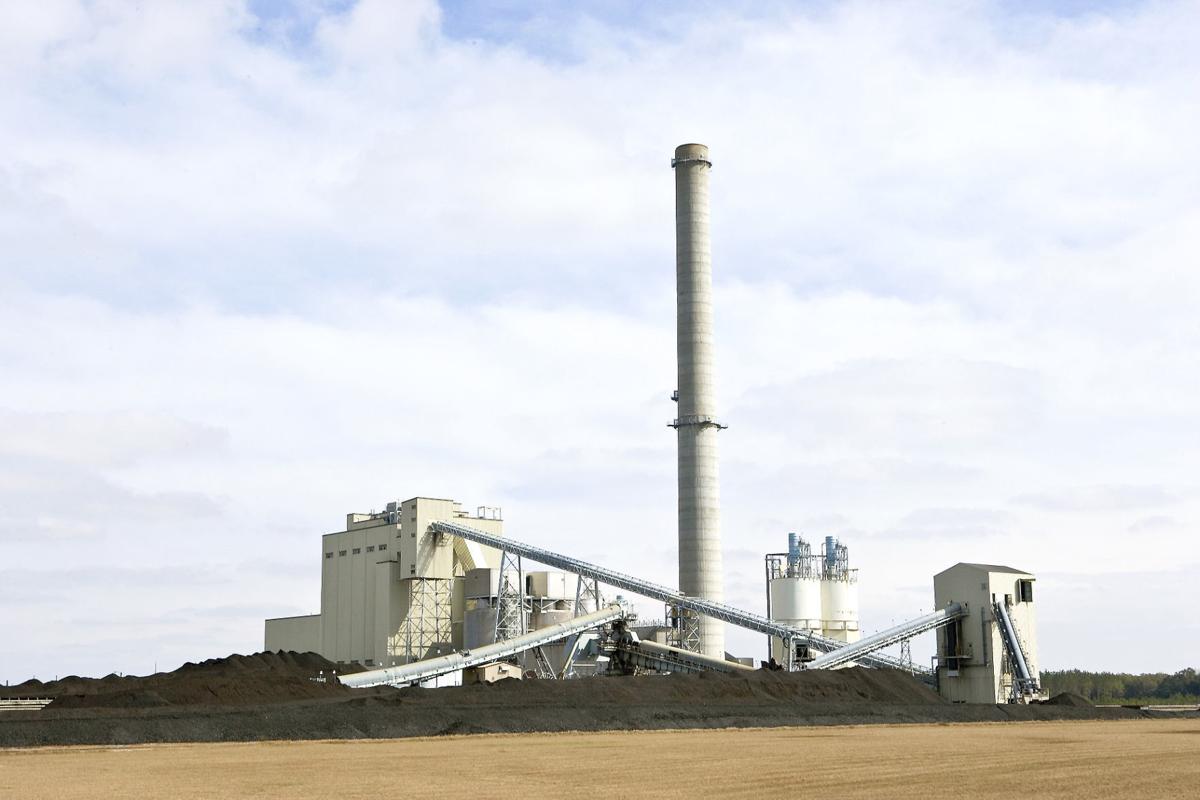 South Carolina Electric & Gas Co.'s Cope Generating Station and Calhoun County's Columbia Energy Center will remain operational when the merger of SCANA Corp. and Virginia-based Dominion Energy becomes official on April 15.
Workforce reductions are not projected at either plant, Dominion Energy South Carolina President of Electric Operations Keller Kissam told The Times and Democrat during a visit to the newspaper in March.
"Cope represents the very best of what we have in the electric industry because, yes, it is a fossil-fired plant, but it has environmental controls on it to reduce sulfur dioxide and NOx (nitrogen oxide) and mercury," said Kissam, a Calhoun County native and former chief operating officer and president of generation, transmission and distribution for SCE&G.
Kissam said the plant is good for the environment and is dual-fired -- using coal and natural gas.
"That is good for a lot of reasons," Kissam said. "It is able to do quick start and you can vary that load on natural gas because you got all this solar sitting over here that might be putting output when the sun is shining. What happens when the thunderstorm rolls through? It is gone."
The load does not change when solar generation is lost, meaning Cope's ability to quickly produce power is vital, he said. 
Kissam said the Cope station, which employs about 70, is the newest and "best in the fleet" of the utility's stations and is not going anywhere.
"From an operations standpoint, you will not send somebody from Richmond to put power back on in South Carolina," Kissam said. "Being a dual-fired facility it is going to be there."
The Cope plant generates about 500 megawatts of electricity. It contributes approximately $7.2 million in property taxes annually.
In the Sandy Run area in Calhoun County, the Columbia Energy Center, formerly Calpine, employs about 20 and, like the Cope station, is a key part of Dominion's arsenal, Kissam said.
In May 2018, SCE&G's parent company SCANA acquired CEC for $180 million. The plant puts out about 571 megawatts and runs 100 percent on natural gas.
"That has been a good plant since we bought it," Kissam said. "We run it every day. It is a very efficient unit."
Kissam estimates the combined output of the Cope and Calhoun plants accounts for 40 to 60 percent of the utility's power.
'No impact on DPU'
Kissam said the merger will have no impact on the Orangeburg Department of Public Utilities' rates or customers.
DPU buys its electric power from SCE&G and sells it to local customers. The city-owned utility is SCE&G's largest wholesale customer.
"We have a strong working relationship with them," Kissam said, adding that perhaps the only long-term impact on DPU will be Dominion providing "more stability" to DPU. "You will see continued operational strength, continued reliability and continuation of us providing training for their personnel."
"The efficiencies we will get out of this merger will have long-term improved rate implications for Orangeburg just from an efficiency standpoint," Kissam said.
The city-owned utility has a contract to buy power from SCE&G through 2022, with the possibility of a one-year extension.
There is a fixed rate in the contract, which Dominion will be honoring, Kissam said.
Under the DPU-SCE&G contract, DPU would not start paying extra until the new nuclear reactors in Fairfield County were completed. With the high-profile failure of the nuclear project, no extra payments ever occurred.
DPU has purchased power from SCE&G and its predecessor companies for more than 100 years.
DPU provides power to about 75,000 people in both the city and Orangeburg County and has an annual peak load of approximately 182 megawatts.
Employees
The merger is impacting the Dominion workforce in South Carolina, Kissam said.
Kissam said thus far there have been reductions in administrative positions. For example, shareholder services is needed as SCANA is no longer traded on the New York Stock Exchange.
"You don't need shareholder services in South Carolina," Kissam said. 
Kissam said employees of SCANA have been allowed to apply for jobs across Dominion's entire footprint and that people in Dominion's offices outside the state have also applied for jobs in South Carolina.
"They love South Carolina," he said.
Dominion also has offered compensation protection for non-executive employees until July 1, 2020, and has announced a volunteer separation program if employees are age 55 with at least three years of service, Kissam said. Employees will have a month to decide what they would like to do.
"That is volunteer and across the entire enterprise," Kissam said. "There will be some changeover of folks and we will have to monitor that and watch that. There are a lot of moving parts and pieces on the employee front."
Orangeburg County key
Kissam noted that not only does The T&D Region have two power plants, Orangeburg-Calhoun Technical College will continue to serve as a hub for Dominion's training of employees for power generation, be they welders, electricians or instrument mechanics.
"All across our state, Orangeburg is the epicenter of where we do all our training," Kissam said.
Kissam said Orangeburg County is also a prime service area for Dominion, especially in light of the continued growth along the coast and the expected movement of population further inland.
"Look at our new transmission lines we have," he said, noting how the utility has infrastructure in place to anticipate future economic growth. "That is the backbone of our system and that is going to benefit Orangeburg County tremendously."
Kissam explained that the infrastructure is built with steel and aluminum that can withstand winds of 150 mph, creating a reliable network of power.