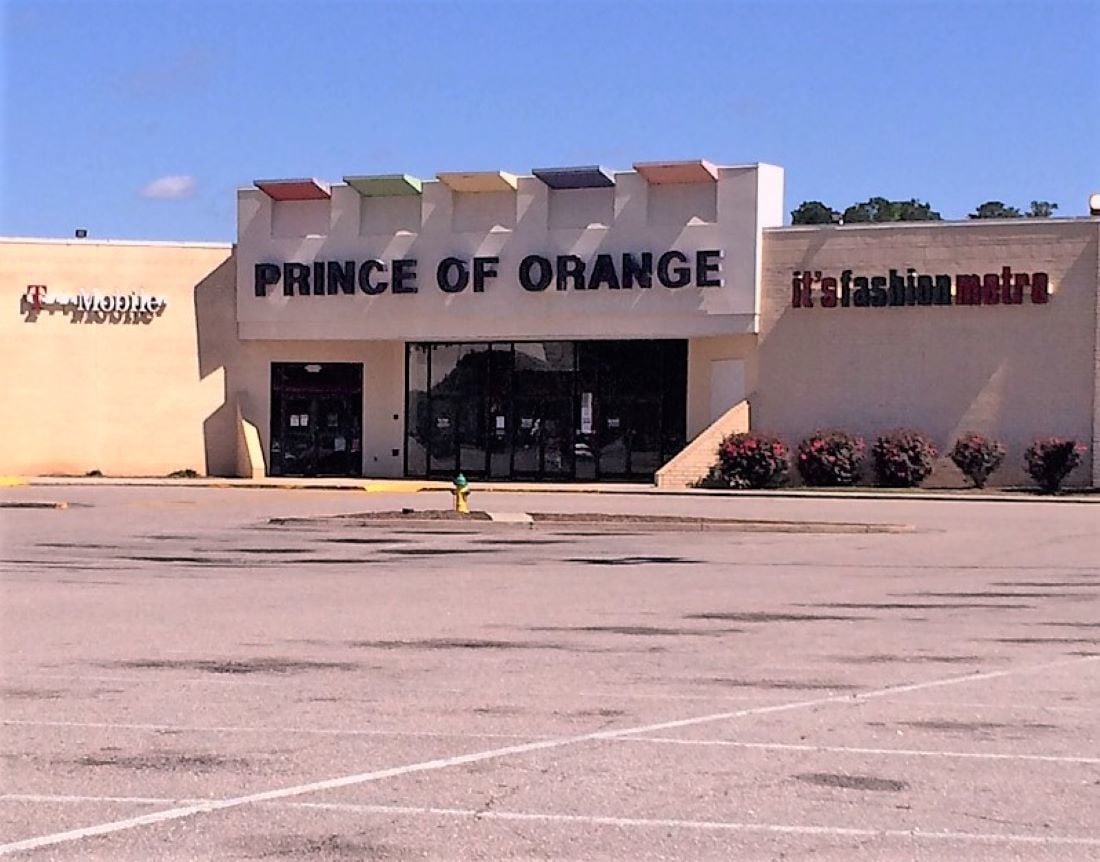 Local stores are doing their part to minimize the spread of the coronavirus by adjusting hours, implementing special shopping hours for seniors and temporarily closing their doors entirely.
North's Palm Pantry convenience store has been closed since March 28, following reports of coronavirus cases in North.
Owner Vick Patel said the store closed temporarily because "we don't want to take a risk for our customers. We have to look out for them, too."
"It is hard for me, but we have to look out for our life first," Patel said.
Because the business is deemed essential by the state government, Patel decided to reopen Tuesday. The convenience store will be open from 8 a.m. to 7 p.m., seven days a week for the near future.
Gov. Henry McMaster ordered the closure of all non-essential businesses March 31 and then extended the closure to additional non-essential businesses to take effect by 5 p.m. Monday.
Area businesses are doing their own part.
Quick Pantry Manager G. Patel says all 13 of the Quick Pantries in Orangeburg County have cut back hours to 8 a.m. and 8 p.m., seven days a week as compared to the normal 18 hours a day.
"Right now, we are getting short on supply and are also looking out for the safety of employees and customers due to the coronavirus," G. Patel said. "We don't know about tomorrow. We are going day-by-day and we might need to change or cut hours more."
"Employees are scared right now to come to work," he said. "People are not caring too much about social distancing. They are not very serious at this moment."
G. Patel said the business has made homemade masks and is now searching for gloves for its employees.
"It is hard to find gloves for our employees," he said.
G. Patel is asking anyone with extra gloves to bring them to a Quick Pantry.
"My employees need them," he said.
"We are scared to open," he continued, but noted the store provides an essential service.
"We have kept it running and are trying to be as cautious as much as we could to stop the spread," he said.
G. Patel said the virus has had a significant impact on business.
"It has gone down about 40 percent in the minimal amount of time," he said.
The Orangeburg stores employ about 100 and if he needs to close, many will have to be laid off.
But he said when the virus passes, he would rehire as many as possible.
While many continue to be cautious about their public interactions, people continue to buy are lottery tickets, G. Patel said.
While there has been about a 30% to 40% drop off in lottery ticket sales, he believes the state should think about stopping the sale of the tickets.
"I don't feel like lottery tickets are essential," he said.
South Carolina Education Lottery spokeswoman Holli Armstrong said lottery sales from March 16-30 totaled about $4 million in The T&D Region.
"At this time, there are no plans to stop lottery sales," Armstrong said. "A lottery transaction is no different from any other retailer transaction."
"The lottery asks players to be mindful of the restrictions on travel and social contact," Armstrong continued.
The agency provides players information on how they may obtain their winnings during this time of social distancing.
Grocery stores
Orangeburg's Piggly Wiggly stores are open from 7 a.m. to 9 p.m. Monday through Saturday and from 8 a.m. to 7 p.m. on Sundays.
Seniors and those most at risk are asked to come to the stores early in the morning when there are the least amount of customers.
Fogle's Inc. Vice President Chuck Fogle said there are fluctuations in the supply chain from manufacturers and packagers, making it a challenge to keep shelves stocked.
"We are getting deliveries daily," he said. "Some things are still out."
"Paper products are hard to come by right now," he said.
Supply issues have required the store to limit customers' purchase of paper products and bread to two items each.
Fogle said the good news is that the store has not had to layoff or reduce staff at this point in time.
"I feel like we have the best employees ever," Fogle said. "I am appreciative of everything they are doing to keep our doors open during this stressful time."
"Now more than ever our service to the community is critical," ALDI's grocery store said in a statement. "ALDI is focusing all of our efforts on ensuring essential food and household goods are available to our customers."
Orangeburg's ALDI on North Road has created special hours for those most at risk of COVID-19.
Seniors, expectant mothers, and those with underlying health concerns can shop from 8:30 a.m. to 9:30 a.m. Tuesday and Thursdays.
The store is open for others from 9 a.m. to 7 p.m. daily.
The store has also implemented some protective barriers at registers for health and safety as well as posting visual cues in stores requesting social distancing.
Due to high demand, customers are being limited to two items for such things as wipes, hand sanitizer, liquid hand soap, liquid bleach, ibuprofen, all paper products and water.
The store has also placed a limit of four canned goods at a time per variety.
ALDI has also implemented temporary wage increases for those who work in the stores and hired over 7,500 employees nationwide during the crisis.
Orangeburg's Lidl on North Road is open from 8 a.m. to 8 p.m. in an effort to give store employees extra time to restock shelves and clean stores.
The increase in demand has prompted the store to hire up to 1,000 temporary employees across its stores nationwide.
"We have working around the clock to ensure customers are getting the products they need when they need them," the grocer said in a prepared statement.
The company has also expanded its health insurance to temporary employees with the waiver of co-payments, coinsurance and deductibles.
At Orangeburg's Bi-Lo store, hours are from 8 a.m. to 8 p.m., with seniors and those most at risk of coronavirus to shop between 8 a.m. and 9 a.m. Monday through Friday.
First responders are also encouraged to shop between 8 p.m. and 9 p.m. Monday through Tuesday.
Due to the virus, the grocery store has notified customers that it is not able to offer rain checks, refunds, exchanges or self-service food offerings.
Retailers
Orangeburg's North Road Walmart and Walmart Neighborhood Market on Stonewall Jackson Boulevard are open from 7 a.m. to 8:30 p.m. daily. Pharmacy hours are Monday through Friday from 9 a.m. to 7 p.m.; Saturday 9 a.m. to 6 p.m. and Sunday 10 a.m. to 5 p.m.
Effective March 31, the stores are open for seniors (60 years and older) and those most at risk of coronavirus from 6 a.m. to 7 a.m. on Tuesdays through at least April 28. Pharmacies and vision centers will also be open during this time for this population.
JCPenney has extended the closure of all its stores including the store at the Prince of Orange Mall store, noting it will continue following guidance from local, state and federal officials. The company says it will gradually reopen stores and offices as the pandemic ends.
The company will also furlough the majority of its hourly employees beginning April 2. Employees will still receive full health benefits and will receive full employee-paid premiums during the furlough.
"These are difficult days all across the country and the globe," said Jill Soltau, chief executive officer of JCPenney. "At JCPenney, we are making tough, prudent decisions to protect both the safety of our associates and the future of our company."
The majority of Prince of Orange Mall stores are temporarily closed, but there is one that remains fully open and one that is doing curbside pickup only.
GNC remains open from 10 a.m. to 4 p.m. Monday through Friday and is closed on Saturdays and Sundays.
The store has a notice posted within that cites the "Department of Homeland Security's Guidelines on the Essential Critical Infrastructure Workforce" that recognizes retailers which sell food and beverage products as a "critical infrastructure sector."
"In short, GNC corporate stores remain open at this time because our business has been recognized by various federal and state authorities as an essential business," the notice states.
Hibbett Sports is only providing curbside pickup Monday through Saturday from 10 a.m. to 4 p.m. The store is encouraging individuals to purchase online and then pick up at the store.
May Jewelers' store owners were closing up the store Monday.
Store owner Shawn Ali disagrees with the governor's decision to not close all stores, noting the order discriminates against small businesses.
"The governor is not stopping big companies," Ali said, noting stores like Walmart can continue to sell items such as jewelry while he has to close.
"It is hurting small businesses," he said.
Ali said the store cannot receive a small business loan either.
"There are no guidelines from the feds yet," he said.
The entire food court, Jewelry World, Perfume and Gifts, Its Fashion, Bath and Body Works, Foot Locker, Klassie, T-Mobile, Jimmy Jazz, Shoe Department, Rue 21 and Belk are all closed.
Orangeburg's TJ Maxx and Kay Jewelers are also closed.
Five Rivers Market on Chestnut Street is encouraging shoppers to shop at its Facebook page. According to its Facebook page, the store was discontinuing its curbside pickup after Monday. Store officials were unsure how it would conduct business going forward in the short term.
Orangeburg's Lowes has also temporarily reduced hours until 8:30 p.m. Monday through Saturday and 7 p.m. on Sunday.
The store hour adjustments will provide store officials time for essential product replenishment and to clean and sanitize stores daily, according to a company statement.
The store has also implemented a curbside pickup process so customers can be served without coming into the store and has changed its delivery procedures by leaving items at the front door, garage or alternative location and will inquire about the status of individuals in the house before completing an in-home installation.
Orangeburg's Big Lots on Chestnut Street is open Monday through Sunday from 9 a.m. to 9 p.m.
The store asks customers who are sick or who were sick the prior day to not enter the store and to practice social distancing when in the store.
The store is also reserving the 9 a.m. to 10 a.m. hour for seniors and those most at risk to the coronavirus.
Ollie's on Chestnut Street has also changed hours Monday through Saturday from 10 a.m. to 8 p.m. and on Sundays from 11 a.m. to 7 p.m.
The store has set aside hours for senior citizens and those with compromised immune systems as Monday through Saturday from 9 a.m. to 10 a.m. and on Sundays from 10 a.m. to 11 a.m. The hours are in effect until further notice.
Concerned about COVID-19?
Sign up now to get the most recent coronavirus headlines and other important local and national news sent to your email inbox daily.