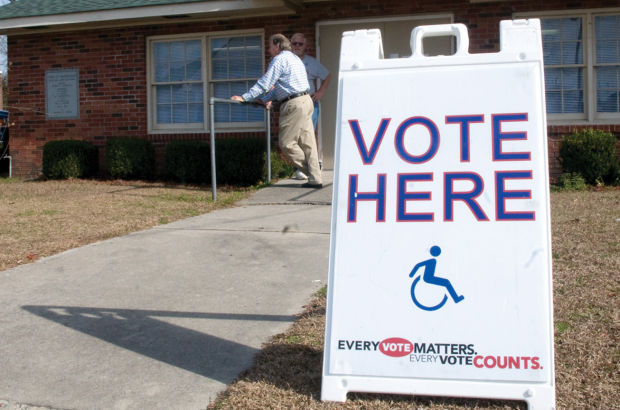 Orangeburg County's elections director is expecting a lot of voters to show up for the Feb. 29 Democratic presidential primary.
"I think it'll be heavy. Whether it will be over 50 percent, I don't know. But I think it will be a full day for everyone," Orangeburg County Voter Registration and Elections Director Aurora Smalls said.
People who are not registered to vote but want to participate in the primary need to register by Thursday, Jan. 30.
There are 56,797 registered voters in Orangeburg County, according to Smalls.
In 2016, 19,969 voters participated in the presidential preference primary. Hillary Clinton won almost 89 percent of Orangeburg County's votes during that primary.
There will be 12 Democratic candidates who will appear on the ballot in February. They are Joe Biden, Michael Bennet, Pete Buttigieg, John Delaney, Tulsi Gabbard, Amy Klobuchar, Deval Patrick, Bernie Sanders, Tom Steyer, Elizabeth Warren, Andrew Wang and Corey Booker, who has dropped out of the race.
You have free articles remaining.
Citizens can register in person at the Orangeburg County Voter Registration office, via email, via postal mail, via the My scVotes app, via a voter registration drive or online at scVotes.org.
A voter registration form is available for download from scVotes.org.
Citizens registering using the My scVotes mobile app, which is available on the Apple and Google Play stores, are required to have an S.C. driver's license or Department of Motor Vehicles ID card to complete the registration process.
All completed forms must be received by the county voter registration office by 11:59 p.m. Jan. 30. All completed forms being submitted online or on the app must be received by 11:59 p.m. Jan. 30.
All completed forms being returned by mail must be postmarked by Jan. 30.
The Orangeburg County Voter Registration Office is located at 1475 Amelia Street, Orangeburg. The mailing address is P.O. Drawer 9000, Orangeburg, S.C., 29116
The Calhoun County Voter Registration and Elections Office is located 102 Courthouse Drive, Suite 115, St. Matthews S.C., 29135
Bamberg County Board of Voter Registration and Elections is at 1234 North St., Bamberg. The mailing address is Post Office Box 947, Bamberg, S.C. 29003
Get local news delivered to your inbox!
Subscribe to our Daily Headlines newsletter.