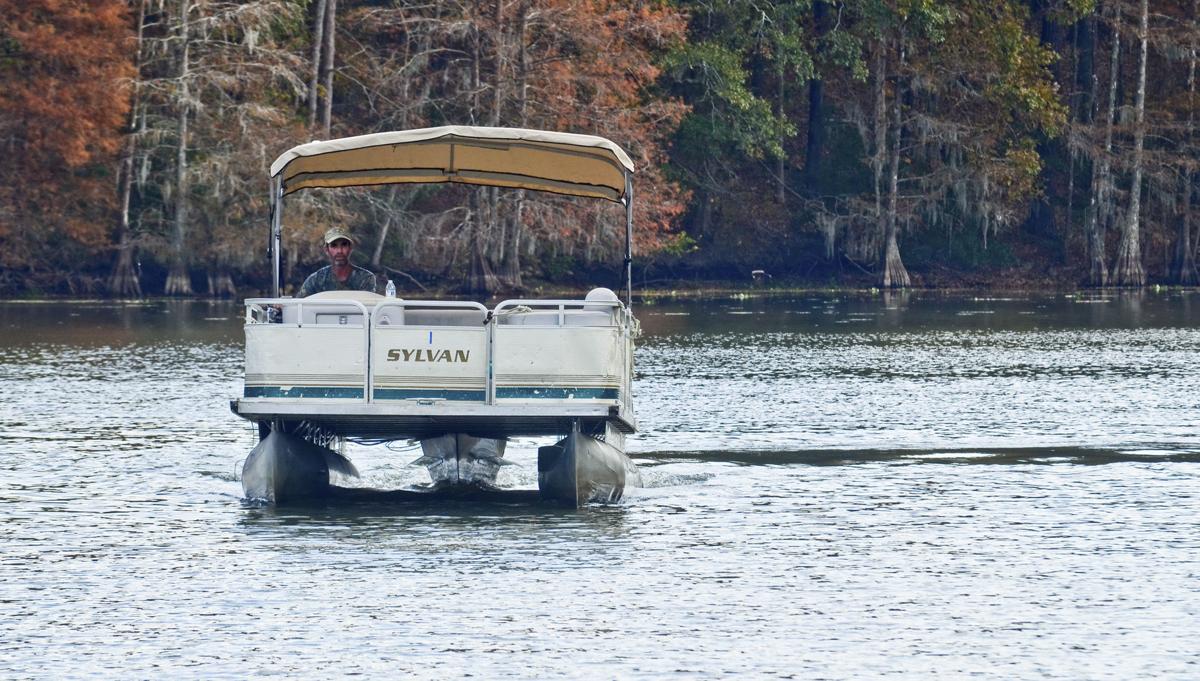 Lake Marion, the largest lake in the state, is an outdoor paradise.
The lake covers more than 110,000 acres and has a 315-mile shoreline of rolling farmlands, former marshes and river valley landscapes.
It features an abundance of wildlife and a legendary status for record game fish catches.
The lake, which does not ice over during the winter months, provides year-round fishing opportunities with bream, catfish, crappie, stripers, largemouth bass, white bass and the famous freshwater striped bass.
The lake has frequently been listed among the 100 best bass lakes in America by Bassmasters.
The state fishing record for largemouth bass (16.2 pounds) was set at Lake Marion, according to the S.C. Department of Natural Resources.
The lake is home to a number of bass and catfish tournaments with fishermen from all over the United States participating.
The lake has become an annual stop on the Bassmasters tour as well as the Cabelas Crappie USA and King Kat tournaments.
Beyond fishing, the lake also provides boating opportunities.
Boaters can gain access to the lake on sixteen ramps. Four are located in Orangeburg County.
There are nearly a dozen locations to rent a boat or kayak on the lake.
Boat tours are also provided. The tours aim to provide a cultural history of the lake as well as showcasing the lake's wildlife and fauna.
Lake Marion was formed in November 1941 during the construction of the Santee Dam as part of state-owned utility Santee Cooper's Hydroelectric and Navigation Project.
The project was initiated under President Franklin D. Roosevelt's New Deal program during the Great Depression.
The reservoir was constructed to provide hydroelectric power to rural South Carolina and to provide needed jobs for the depression-ravaged state.
Covering about 110,600 acres, the lake is located within the coastal plain and is bordered by Orangeburg, Calhoun, Clarendon, Berkeley and Sumter counties.
Lake Marion is fed by many tributaries, including Wyboo Creek and the Santee River, and also by numerous springs including Eutaw Springs.
The lake is named for the Revolutionary War Gen. Francis "Swamp Fox" Marion. His former home of Pond Bluff was one of the properties flooded when the lake was created.
Get local news delivered to your inbox!
Subscribe to our Daily Headlines newsletter.