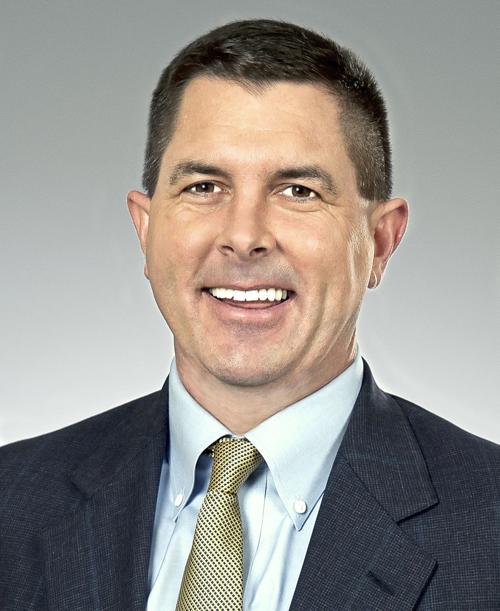 South Carolina Electric and Gas customers will officially become Dominion Energy customers April 15 in a changeover utility officials say will be seamless.
"We are trying as best as we can to make it as concise, consistent a changeover as we can,"  Calhoun County native and Dominion Energy South Carolina President of Electric Operations Keller Kissam told The Times and Democrat. 
Kissam -- who is responsible for distribution operations, transmission operations and non-nuclear generations for Dominion -- says there is a lot of work going on behind the scenes during the merger. He cited changing company logos and branding from SCE&G to Dominion, as well as having to remark all pipelines with the new company name.
"It takes a while to cycle through all of that," said Kissam, formerly chief operating officer and president of generation, transmission and distribution for SCE&G.
Earlier this year, Dominion purchased SCANA, the parent company of SCE&G for about $14.6 billion. Dominion South Carolina is a business unit under Virginia-based Dominion Energy.
The combined company will deliver energy to approximately 6.5 million regulated customer accounts and have an electric generating portfolio of about 31,400 megawatts and 93,600 miles of electric transmission and distribution lines.
It also will have a natural gas pipeline network totaling 106,400 miles and operate one of the nation's largest natural gas storage systems with 1 trillion cubic feet of capacity.
Kissam joined Dominion Energy South Carolina spokeswoman Rhonda Maree O'Banion as part of the company's tour across Dominion's service area in an effort to dispel confusion and uncertainty on the part of employees and customers about the impact of the merger.
"All of the stuff won't happen overnight," O'Banion said. "Some of it will be a very phased approach."
Of particular note, O'Banion and Kissam said customers can expect to see visual changes from billing materials to Dominion Energy bucket trucks in their neighborhoods, but "the ease and accessibility of doing business transactions online won't change."
"They won't have to learn new contact information or new phone numbers," O'Banion said. "That will be seamless. If anything it will become easier and more user friendly."
O'Banion and Kissam said they particularly want customers to know what to expect during the transition in light of frequent scams that can surround any such change.
"We need to keep our customers safe," Kissam said. "Every employee will have a badge with their picture on it, their name on it. We encourage our customers to challenge those employees to give us proof."
O'Banion encourages customers to ask for a photo identification of any individual presenting himself or herself as a Dominion employee.
O'Banion wants customers to beware of anyone saying power is about to be cut off if money is not sent to a particular number.
"That is not the way we do business," she said.
The merger comes following SCE&G's abandoning construction of new reactors at the V.C. Summer Nuclear Station in the summer of 2017 after the bankruptcy of contractor Westinghouse.
SCANA and Santee Cooper, South Carolina's state-owned utility, had spent about $9 billion on the project, which now is idle. Thousands lost their jobs in the failure, and state and federal authorities are investigating the matter.
In its initial proposal to purchase SCANA, Dominion said it would give a one-time $1,000 rebate to SCE&G customers as a cornerstone of the offer. The utility also planned rate cuts but said it would continue to charge customers for the failed nuclear project in Fairfield County over a 20-year period.
A public relations campaign by Dominion tried to sell the offer, but the General Assembly wanted rate cuts to eliminate ratepayers' charges for the nuclear debt.
Dominion changed positions after legislative action was upheld as legal.
Eliminating the $1,000 rebate checks, Dominion instead agreed to a temporary 15 percent cut for all customers as set by legislators. The legislative action reduced the typical monthly bill about $22. Under the cash payment plan, customers' monthly bills would have risen by more than $10 a month above the temporary rate.
The plan was approved by the Public Service Commission and the merger went forward.
"They got a lot of criticism for it," Kissam said.
O'Banion said while there was some customer concern about Dominion's change from rebate checks to rate cuts, call volume of complaints was a "small fraction" of the utility's customer base. Kissam estimates the utility received about 30 complaint calls.
"It would not be anywhere near the top concern," O'Banion said, explaining that Dominion has made an effort through media outreach to dispel the concerns. "People are understanding it better and that it is better for the long term."
Dominion can ask for a rate increase for its base costs of generating and distributing power at the start of 2021. SCE&G customers haven't seen the base costs for power increase since 2012, even though there were several rate hikes to pay for the failed nuclear plants.
Kissam said the change and transition have been challenging for both customers and employees.
He compared it to the movie "Jaws" where Roy Scheider first sees the shark come out of the water and turns to the ship's captain Quint and says, "We are going to need a bigger boat."
SCANA and SCE&G needed a bigger boat, he said.
"Everything is pointing in the right direction," he said. "It is bittersweet. The average employee has been in our company for 19 years. Our employees have been through a heck of a roller coaster ride."
"They invested in the company," he said. "Look what our stock did. It got down to the 30s. You start to panic a little bit about that."
"That is the greatest thing Dominion has brought and that is stability for our employees and an opportunity to move forward hopefully toward a brighter future," Kissam said.
As the merger becomes official on April 15, Kissam says he is ready to move on.
"My sincere hope and prayer every day is that we go back to being a utility and provide safe, reliable and resilient energy," Kissam said, adding he is ready for the utility to receive "no more headlines."
"We want to finish up customer education and go about our business being that silent servant in our communities of electricity, gas and from a philanthropic standpoint."
Get local news delivered to your inbox!
Subscribe to our Daily Headlines newsletter.