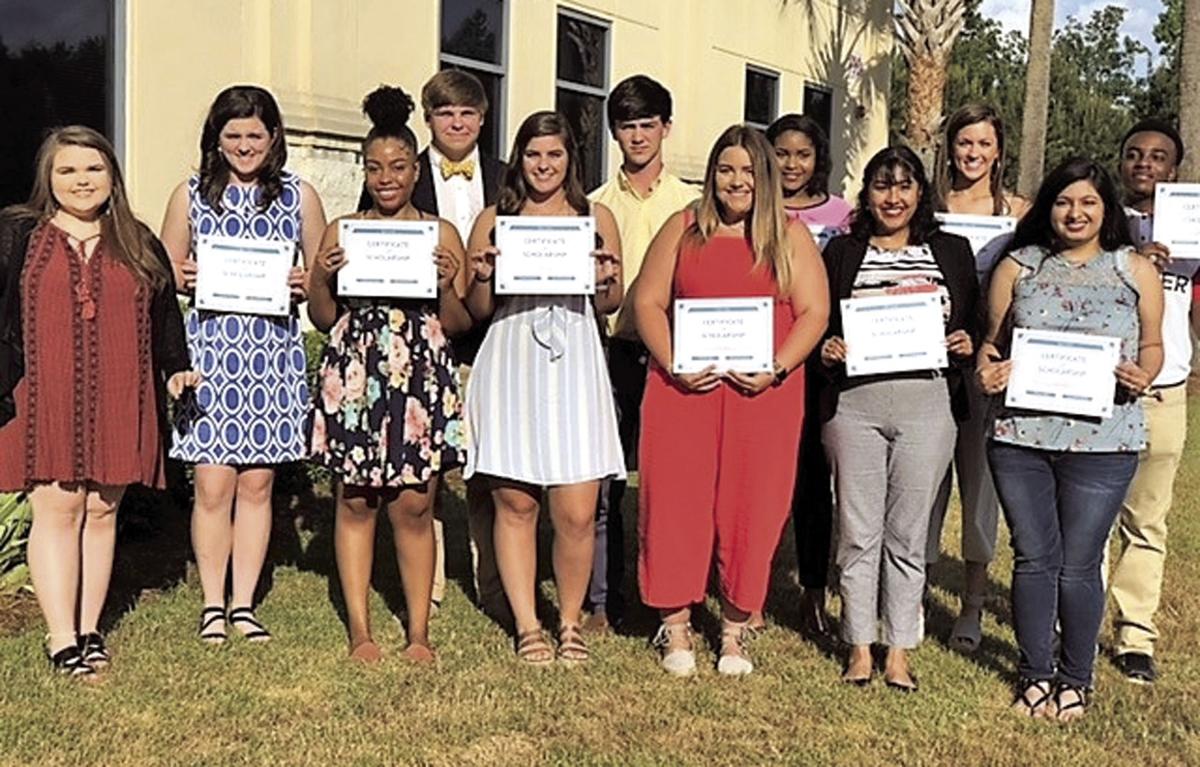 Junior Service League of Orangeburg is proud to be entering its 74th year of service to the Greater Orangeburg community.
Since its beginning in 1946, Junior Service League has been committed to giving assistance to the needy, rendering effective volunteer service, and fostering interest in the economic, spiritual, educational, cultural and civic conditions of this area.
The Junior Service League recently awarded $8,000 in financial grants to 11 local non-profits. The recipients are: the Calhoun County Museum and Cultural Center, Calhoun County Snack Packs, Catch the Vision, CEF, Dazz of Orangeburg, DORA, Elloree Heritage Museum, Orangeburg Civic Ballet, Project Life Positeen, Second Chance of Orangeburg Animal Rescue, and the Samaritan House.
Orangeburg County Family Court Judge Anne Gue Jones wrote a history of the JSL in 1996:
On June 4, 1946, Junior Service League was born.
JSL began as the Junior Charity League, an idea formulated at the end of World War II by four young women: Margaret Williams, Mary Williams, Serena Baugh and Nikki Brailsford. With husbands just back from service or still serving, these women wanted to improve their community through some type of charity work.
The famous four discussed forming a Junior League similar to the Junior League of Columbia, but they learned that Orangeburg was too small for a federated league. Mary Williams had taught school in Bennettsville and knew that small town had formed a Junior Charity League. Anne Fersner, a former member of the Columbia Junior League, moved to Orangeburg and brought along a copy of their constitution. Using the constitution of the Columbia Junior League as a guide, the Junior Charity League of Orangeburg began to take form.
Each of the four founding members was encouraged to invite seven or eight women of similar age with similar interests to join the group. As a result, on June 4, 1946, the Junior Charity League of Orangeburg was formed in an organizational meeting with 27 charter members.
After the constitution was drafted, the charter members met, elected Margaret Williams as their first president and began to explore projects to improve the community. The first major fund-raiser was a Kiddie Karnival held at the fairgrounds. The fall event consisted of various booths with games, gingerbread men and all sorts of fun activities.
According to Margaret Williams, the first Kiddie Karnival raised $375, and all members had to "work like dogs" for that money. One year it was decided that school children should vote for a Kiddie Karnival king and queen, and each vote would cost a penny. More than $650 was raised to elect the king and queen. Excitement was high as the work of the Junior Charity League grew.
Much of the money raised by the efforts of the original league members was used to buy groceries, heating fuel and other necessities for less-fortunate members of the community. The charter members delivered the items directly to needy families. They often took their children along to make the deliveries because they wanted their children to learn the importance of helping other people.
Over the past 50 years, Junior Service League has grown and changed with the community. JSL has been very visible in Orangeburg, and it has touched the Orangeburg community in many ways. In the early years, the organization helped the community by selling bonds and rolling bandages.
Worthy projects in later years have included the Orangeburg Attention Homes Inc., The Regional Medical Center, Orangeburg Association of Retarded Citizens, American Field Service, Red Cross, Salvation Army, United Fund, Camp Burnt Gin, SPCA, CCMO, Orangeburg County Library and Tri-County CASA. JSL has been a part of improvements at the Fine Arts Center and Stevenson Auditorium, and has planted cherry trees.
JSL has recognized many distinguished youth in the Orangeburg area and awarded scholarships to worthy young people since 1968.
Get local news delivered to your inbox!
Subscribe to our Daily Headlines newsletter.