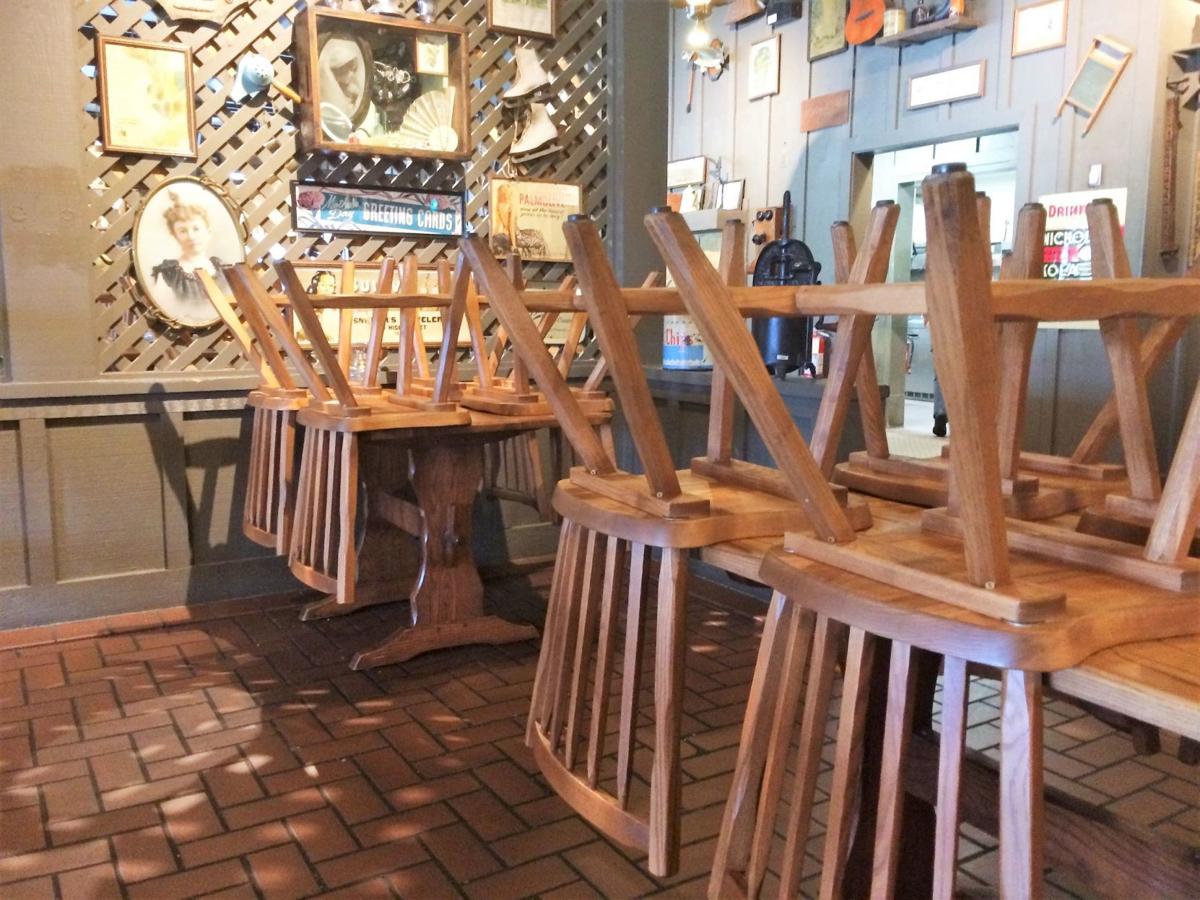 Orangeburg restaurants and their employees are trying to adjust after South Carolina shut down all dine-in services.
"It will be a great loss to us. This is a new thing for us," Nathaniel Simmons said. He's the general manager of the Orangeburg Fatz.
"We don't know exactly what direction that will take us at this particular point in time," he said.
Gov. Henry McMaster ordered the closing of all bars and dining areas in restaurants earlier this week. Fast food restaurants went a drive-through only format even before the governor's mandate.
Orangeburg's Original House of Pizza on John C. Calhoun Drive has gone to curbside pickup. Before the coronavirus, about 30 percent to 40 of its business was dine-in customers.
"We are really pushing for our online orders right now," front of the house manager Eliana Stilianidin said.
Under the new system, "People will be out here with card readers and we will have walkie-talkies inside so that when somebody pulls in, our staff will communicate with each other to bring their food out and get their payments as fast and as easy as possible," Stilianidin said.
She said the restaurant is learning by trial and error.
"We have never had to do this before. We have been open since 1981 and this is a first for us," she said.
"It is a little intimidating, but we are up for the challenge," she continued. "We know a lot of our customers are not going to be happy with the decision we are making to go curbside only where they can't actually place the order. They like that camaraderie with our employees. We are on a first-name basis with many of our regulars that come in daily or even twice a day."
Arthur Paul's Manager/Cook Duane Tarrant said dine-in is a big part of the restaurant's business -- about 80 percent.
"I understand. It is frustrating, but I do understand it has to be done," he said.
Tarrant said the restaurant is operating on normal business hours but may adjust due to the take-out only format.
"I am hoping it will be a two-week situation," he said. "I am also being realistic about it. I can see it going on for 30 days."
"Of course, it makes things tight, it makes things very difficult when it is your only source of income," Tarrant continued.
He noted this hasn't happened before.
"It really seems unreal to me. It makes you think, 'This is really going on,'" Tarrant said.
Shoney's Manager Kim Wiggins said the restaurant's take-out business is normally pretty good, but she does not know how the coronavirus will impact it. She said it normally makes up about 25 percent of the business.
"It will be a big adjustment for us," she said.
Wiggins said the restaurant is concerned about its customers and feels the governor's mandate is a good one.
"We are following the rules and just trying what we can to survive," she said. "It is a very scary time. This is all I know. I have been here since I was 19."
Ruby Tuesday Manager Tony DeAloia said the take-out only format eliminates about 80 percent of his business.
"We are all kind of scratching our heads over this. I am still a high-volume restaurant in the company. We are still going to get business from people in hotels and traffic," he said.
"We as a company will survive," DeAloia said. "I firmly believe we will survive here. Sales will be down."
Impact on servers
Simmons says Fatz, which has about 30 to 35 servers, continues to hang on to its employees despite the shutdown of dine-in eating.
"We have not let them go," he said. "We are looking at the state to maybe do something to supplement their income because it was not our decision to close the doors."
He says some servers will be also be called upon to handle to-go orders.
"We are trying to work around and getting things together so we can keep some folks," he said.
Stilianidin said the restaurant has gone to curbside service in an effort to keep its servers working.
"We are trying to revamp our system, that way we can stay open and our employees are getting a check for as long as they can," she said.
At Arthur Paul's, its six servers will be kept on as needed.
"I may have a server come in and help with to-go," he said.
When reminded about President Trump's prediction the situation could last until July or August, Tarrant said, "Oh gosh."
"I have not even thought that far," he said. "My family is still not going anywhere."
Shoney's has about seven dine-in servers and Wiggins said she believes the employees will be able to benefit from unemployment but the situation is fluid.
"I have no servers right now," she said. "We all are kind of working together. We are all still learning as this process goes on."
At Orangeburg's Hong Kong Buffet, employee Wade Guo said the restaurant has three servers but they will be without a job until the ordeal is over.
"Most of the times they make tips. Because the dining area is shut down, they will not make any money," he said.
DeAloia said he will lose about 99 percent of his servers for the duration of the situation.
"We as a company have told them they can apply for unemployment," DeAloia said. "I am still going to need some to take care of my to-go orders."
He says he has lost about 12 servers who are students at Claflin and South Carolina State universities.
"They have gone home," he said. "Those who are still here locally -- I will only be able to keep a few of them. We are trying to do what is best for everybody."
Cracker Barrel Manager Ed Fisher said the restaurant employs about 30 servers.
"The company is paying short-term pay for the staff," he said. "They are being compensated during this period when they might not be working."
"They will still get a paycheck," he said. "Somebody will still be able to get a paycheck for a percentage of what they average over a period of time."
Fisher said Cracker Barrel has been around for several decades.
"I imagine they will be able to weather this one," he said. "We are paying hourly employees, our staff a supplemental paycheck. Not bad, pretty good."
Employees who lose their jobs due to the coronavirus could receive some federal help as well.
President Trump declared a national emergency under the Robert T. Stafford Disaster Relief and Emergency Assistance Act due to the coronavirus.
This declaration opens up new methods for employers to provide tax-favored financial assistance to employees who are affected, directly or indirectly, by the virus.
Trump has also signed the Families First Coronavirus Response Act which allows paid leave to workers who did not have it and extends paid leave for workers who only got a few days.
Employees did not want to provide comment on how the change will impact them for this story.
Concerned about COVID-19?
Sign up now to get the most recent coronavirus headlines and other important local and national news sent to your email inbox daily.