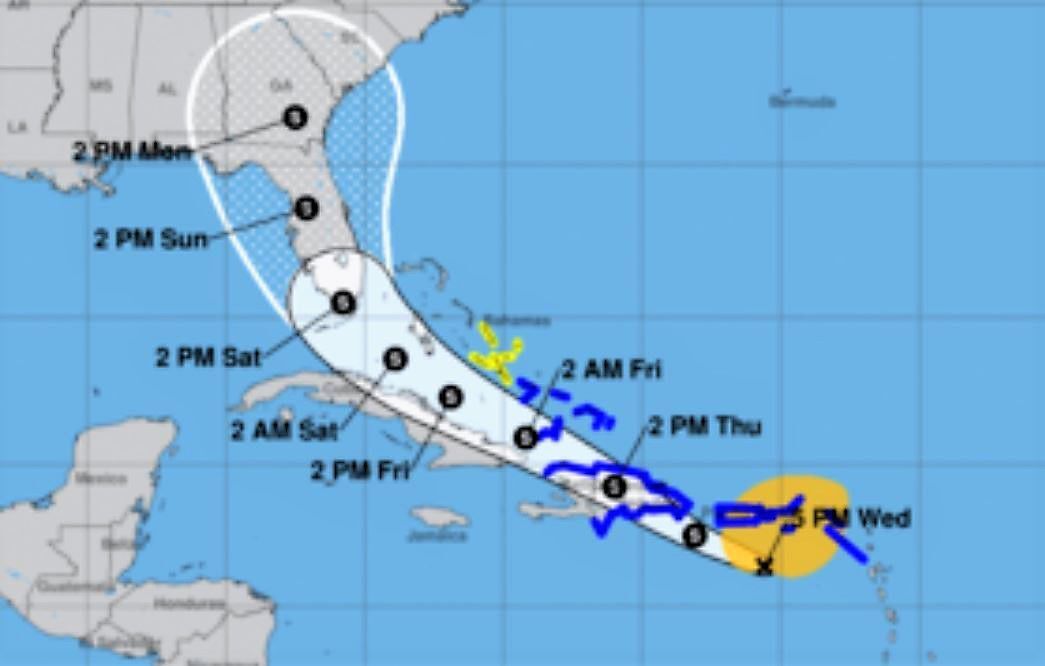 Local emergency and utility officials are watching the tropics as a storm forecast to become Tropical Storm Isaias heads toward the Southeast.
Forecasters still don't know if the storm will have an impact on The T&D Region, but local officials say they're reviewing their plans, just in case. And they're keeping the coronavirus in mind.
"We are having to do some EOC (emergency operations center) things virtually so we don't have as many people in a room," Orangeburg County Emergency Services Director Billy Staley said. "We are also doing some special stuff with shelter planning."
The planning includes temperature checks at shelters and estimating shelter capacity based on social distancing requirements. Staley said the county's shelters historically have never reached the capacity levels that would be needed with COVID.
As of late Wednesday afternoon, the storm was moving west-northwest at 23 mph with maximum sustained winds of 45 mph. The storm was south of Puerto Rico Wednesday afternoon.
The storm doesn't look like it will have much time to build stronger winds, Orangeburg Department of Public Utilities spokesman Randy Etters said. On its current track, the storm could be largely a rain event for the area.
The majority of storm models forecast the storm moving south of Florida before curving upward and moving along the state's western coastline before striking in the Panhandle, with its remnants heading up into Georgia and possibly South Carolina.
Some storm models have the storm striking Florida and traveling up the state's spine before heading into Georgia and South Carolina.
A small number of the models have the storm curving northward and missing Florida but striking Charleston.
Etters said property owners might want to see if there are any trees or tree limbs near power service lines that could fall or damage the lines.
"Customers should be aware of their own vegetation now," he said, noting the utility itself spends about $1 million annually trimming trees away from its power lines.
Staley encouraged homeowners to make sure they have their storm kits ready and plans reviewed.
"You never know when the next one may come," he said. "Now is the time to prepare."
Get local news delivered to your inbox!
Subscribe to our Daily Headlines newsletter.