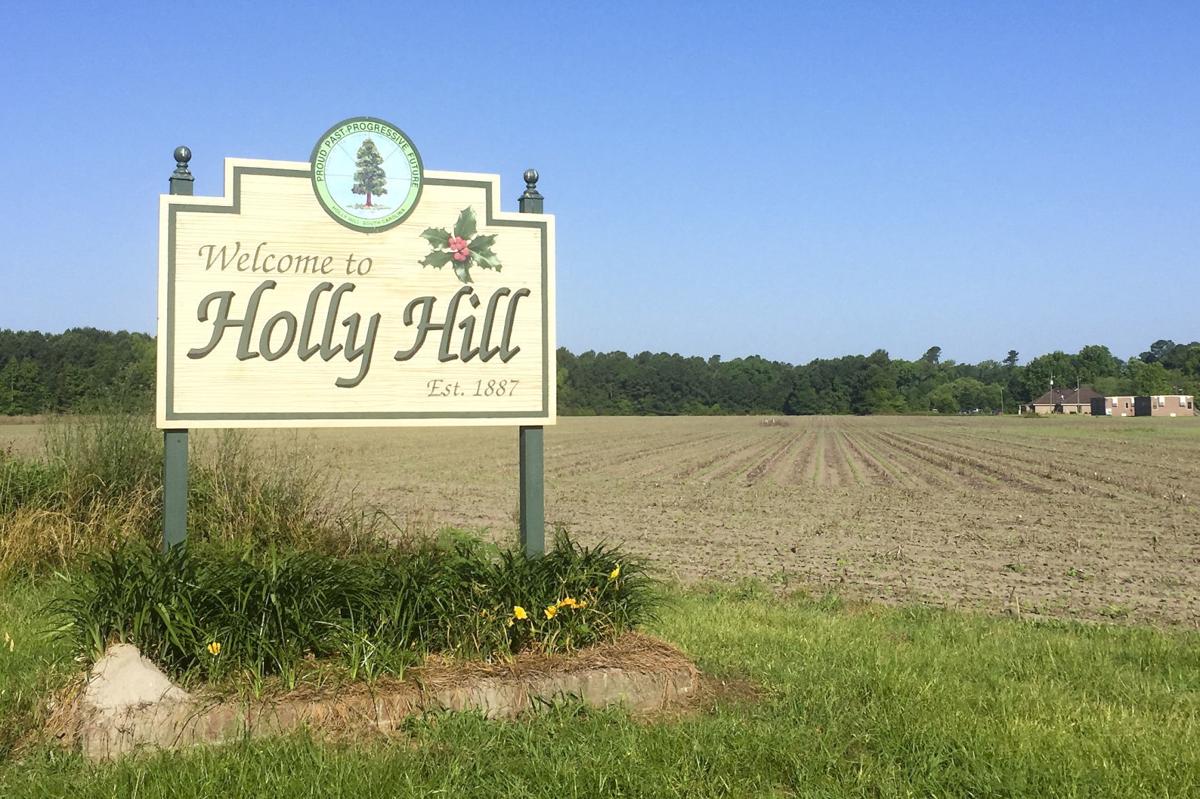 HOLLY HILL -- There was some discussion at Holly Hill Town Council's August meeting of how the town is spending money on new sidewalks instead of fixing Gardner Boulevard and some other issues.
During the public comments portion of the meeting, a few town residents voiced their concerns and questions to Mayor William Johnson.
One citizen questioned why the town was spending money on new sidewalks along Old State Road from the area in front of the municipal complex to the corner of Eutaw Road in front of the CVS pharmacy.
Johnson explained that the project is being funded by revenues from the Capital Project Sales Tax, commonly known as the penny sales tax, and there are strict, specific rules as to where and how the money can be spent.
He added that the sidewalks are actually owned by the South Carolina Department of Transportation and not by the town.
Billy Chavis, who filed as a candidate for the town council seat currently held by LeAnn Troutman, addressed the mayor and council about litter control.
Chavis also asked about tickets being issued for abandoned vehicles when the town itself is housing several abandoned vehicles in the police department's impoundment lot.
You have free articles remaining.
Johnson asked Police Chief Josh Detter to respond. Detter said his department is working with the county magistrate's office to deal with the vehicles.
Johnson asked if impounded vehicles can be taken to the towing company's property instead of the town's lot.
Chavis moved on to speak about the wait time for EMS in an emergency. He spoke about a recent call in town for a patient whose heart stopped and said it took 40 minutes for an ambulance to arrive.
Johnson spoke to council about the old town hall building and what their options are to do with it. He said the building need some work, and the town needs to look into getting someone to come and and finish cleaning it up and address the issue of what to do with the building.
Chavis told the mayor, "If you need any kind of insight as to what to do with the old town hall, it's got a double bay. You looking for something to do, get Orangeburg County to take the old town hall and turn it into an ambulance service."
Johnson responded, "I tried to give it to them."
He also said that Chavis should go to the county emergency services meeting in Orangeburg and talk to them.
Johnson gave his latest update on the litter control issue, reporting that some people have corrected issues after being issued notices, but others have not corrected some problem areas and properties within the 30 days allowed.
He said that tickets will be issued to those who had not complied with notices of violation of the litter control ordinance.