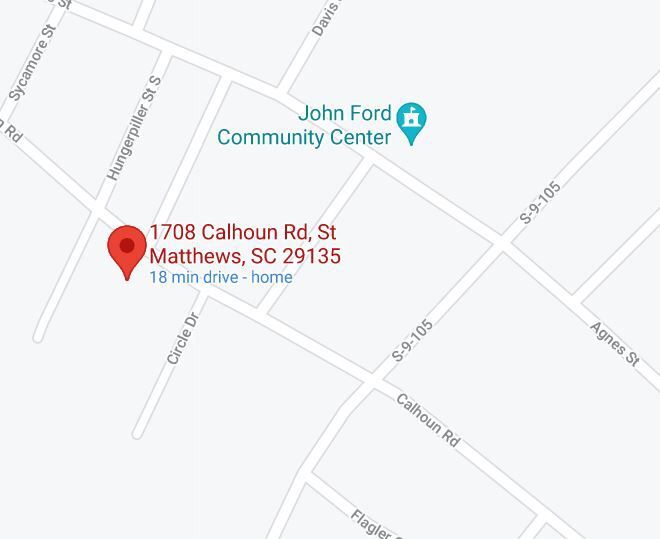 Members of two nonprofit organizations in Calhoun County are preparing to commemorate the legacy of a library and high school with the placement of historical markers at the sites where they once stood.
Calhoun County Resources Inc. and the John Ford High Association have teamed up to provide markers for the West End Public Library and the former John Ford High School in St. Matthews.
Two unveiling ceremonies will be held on Friday, July 23, with the first to be held at 10:30 a.m. at the site of what was the West End Public Library at 1708 Calhoun Road.
The second unveiling ceremony will be held at 11:15 a.m. at what is now the John Ford Community Center at 304 Agnes St., the site of what had been John Ford High School.
"We're talking about Calhoun County and a time period of schools and libraries that operated before integration. These two markers that are going to be unveiled represent the kind of activity in the past that was predominantly for Black citizens of Calhoun County," CCRI President Bernie Wright said.
He said the purpose of the markers is to educate people and make them aware of area history.
"The historical markers mark those things that took place prior to integration because a lot of people don't know, and we at least want a marker to reflect that era," Wright said.
West End Library began serving African Americans in the county on September 1, 1950 in an old four-room house owned by Walter Jackson, an entrepreneur and chairman of the Negro Library Board.
"The first library was on Hungerpiller Street in a wood frame house," Wright said.
A new building was erected in 1960 on a lot owned by the Calhoun County Colored Teachers Association. It closed in 1996 after the retirement of longtime librarian Hennie Owens Parker.
John Ford High School was built during the 1952-1953 school term under an equalization program intended to preserve the segregation of schools.
The high school was named in honor of John Andrew Ford, a longtime principal in St. Matthews. It served pupils from Guinyard, Bethlehem and Ft. Motte elementary schools and was the center of activities for the Black community.
Wright said funding for the markers was provided by the CCRI and the John Ford High Association, along with funding support from the WeGOJA Foundation, formerly the South Carolina African American Heritage Foundation.
The foundation works to document and promote African-American heritage sites in the state, including with the support of historical marker placements. Its mission is to support the S.C. African-American Heritage Commission in its effort to, for example, promote and preserve historical sites which reflect the state's African-American experience. The foundation also works to enhance the efforts of the S.C. Department of Archives and History.