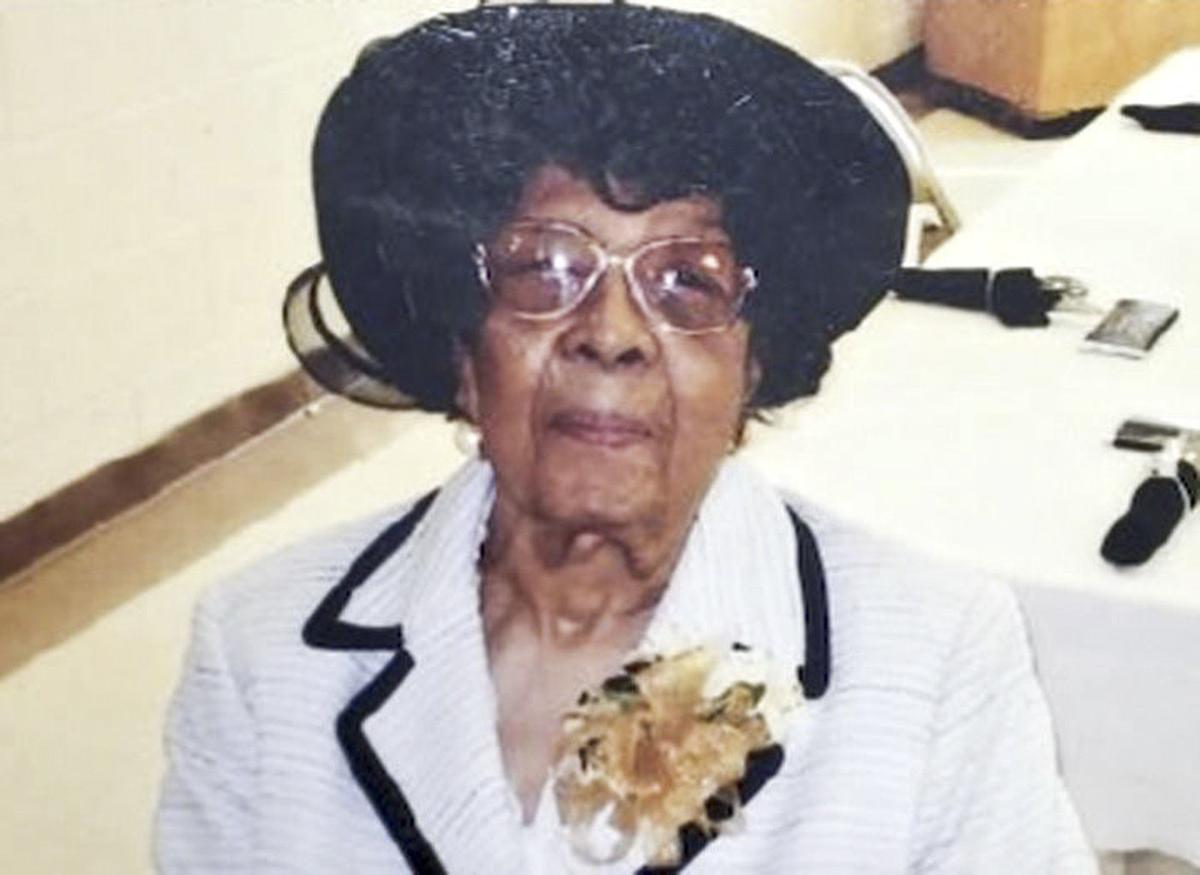 Rosa Lee Stokes Dantzler is celebrating her 108th birthday on Christmas Day with a heart of kindness and gratitude.
She said sharing the same birthday with the savior of the world is pretty neat.
"That's real special. I feel pretty good yet so far, thank God. Every time I sit or go around in the house, I've got to send a word up to God for sparing me this long in this world," Dantzler said.
Dantzler was one of five children born to the late Perry and Magalene Shuler Stokes in St. Matthews. She has 11 grandchildren, 15 great-grandchildren and 15 great-great grandchildren.
Dantzler, who is affectionately called "Monk," is a longtime member of Emancipation Baptist Church.
She enjoyed cooking throughout her life, especially cakes.
"I'm nothing but a baker. I tried. It would come out sometime pretty good, thank God," she said.
Dantzler lived in St. Matthews in the John G. Felder Apartments well past the time she turned 100, but has lived with her daughter, 82-year-old Maggie Ellis, for the past two years in New York.
Ellis said her mom still thinks and talks about her church.
"Even today, she asks, 'Did you send money to the church? I want to send money.' She was one of the mothers of her church and a faithful member of the missionary and pastor's pulpit aide auxiliary. She was an inspiring member who was very active, concerned and dedicated," Ellis said.
Dantzler said, "When I'm home, my friend comes and gets me and takes me to church every Sunday. If I'm not going, she'll fix me a little dinner and leave it for me until she gets back. But I more or less will be in church when I'm in St. Matthews, South Carolina."
Ellis said her mother also served as a caregiver for many children in St. Matthews.
You have free articles remaining.
"One of the boys that she raised is a financial adviser in Wells Fargo Bank in St. Matthews. He's not ashamed to know that my mother raised him. Even now, him and his mother and father are right there to help with whatever she needs. That's a blessing," Ellis said.
Ellis marvels at how much her mother can still do at her age.
"She still talks about fixing her breakfast, but she says, 'Why do my hands hurt?' I said, 'Because they're old. You can't do the things you used to do.' But some of the things that she's doing are still a blessing," she said.
"For one thing, she can fuss and think things should be the way that she says. I have a kind of long hallway, and she can get her walker and walk from one side to the other," Ellis said.
She says her mother eats well.
"In the morning, she wants grits. I said, 'Ma, you want some pancakes?' She says, 'No, I don't eat bread.'"
Dantzler also enjoys rice, chicken and pigs' feet, neck bones, a mix of okra and tomatoes, and cabbage, her favorite dish.
Ellis, who had three siblings, is overjoyed that her mother is still alive.
"The Lord helps you through your weaknesses and your hardships. A cab driver said that I'm a chosen vessel, chosen to take care of her. So when I fall into difficulties, then I just remember that the Lord is there to help me through these hard times," she said.
Ellis added, "Everybody knows that it's not easy to take care of a loved one. I don't care how old they are. My husband died with Alzheimer's 10 years ago. I had to take care of him. I thank God for my children who are always there to lend a hand even with my mom. Then I have caregivers for nine hours a day."
She said her mom's propensity for giving and taking care of others has likely helped her live as long as she has.
"She enjoyed cooking all her life, cooking and feeding people. She was known for her cakes. She made a lot of cakes for anybody. She enjoyed making them," Ellis said.
Dantzler said she looks forward to her birthday.
"Maybe the good Lord will spare and somebody will send something, if it ain't nothing but a pencil. That's my day," she said, laughing. "I hope and trust the Lord that I'll see that day."
Why does she think she has lived so long? Her answer is simple.
"Well, I tell you, some say I'm real nice. I take a lot from some people. Some people I didn't pay no attention. ... I realize I want to live here in this world in peace. I would love to get along with everybody who tries to get along with me," she said.