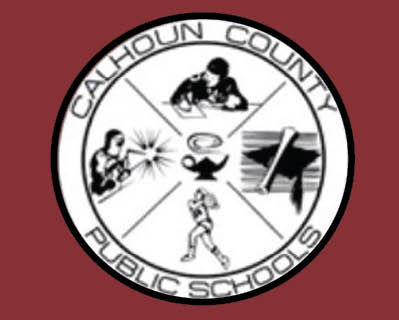 ST. MATTHEWS – Two candidates are seeking election to the Calhoun County School Board District 1 seat.
Incumbent Gary Porth is being challenged by Ronald Johnson.
Porth
Porth received a B.S. degree in industrial education from Clemson University. He is an attorney. Porth previously worked for his family's construction business. He also worked as a procurement manager for the City of Columbia.
Porth detailed his experience relevant to the school board position.
"One of the things the led me to go to law school is working with the attorneys we have on the school board since I've been a part of the board. My service on the board and getting acclimated to the funding mechanism as to how the schools are funded, and working with our staff and developing a budget every year for our school district," Porth said.
Porth cited the expansion of several programs and the progressiveness of the district during his 24 years as a board member representing District 1.
Porth said he is seeking re-election for several reasons.
"Number one, the children. The schools are all about the children," Porth said. "I love this community, and I love its people, and I love continuing to make it a viable community for people to live and work," Porth said.
"It's very important we provide and education to our young people, that we can make them production citizens to continue this legacy of Calhoun County that we have, and continue to make it a clean, a safe place to live in work," Porth said.
"That's why I want to continue to serve. I really enjoy my service," Porth said.
Porth identified the goals he would work to accomplish if re-elected.
"My goals would be to continue to have the harmonious working relationship that we currently have with my fellow board members. And then to continue to have a progressive school district. I think we've got a very progressive school district, especially for a school district of our size," Porth said.
Porth also stated that he will continue to emphasize the importance of providing the best education possible to students.
"We have to provide that free public education, and we will continue to do that while always continuing to be mindful of how we spend our monies. We want to make sure we are very efficient in what we do, and what we strive to put forward as a school district," Porth said.
Porth expressed his thoughts on how the district managed the coronavirus.
"I'll have to say it's been a challenge, and I don't' think anybody would dispute that. I know this thing came about in March, we all shut down and went home, and started doing basically a virtual learning environment," Porth said.
"It hit us so suddenly that we didn't have a choice. Our teachers had to teach virtually, our students had to sign into a computer every day to learn. There were many, many challenges. We addressed them as we met them, and we tried to meet them head on," Porth said.
"Many of them we resolved pretty quickly, some of them were long going, and we had problems with man reps, as you would imagine. We've got all the teachers trying to log on at one time, and then a lot the students didn't' have adequate internet access at their homes," Porth said.
Porth said he thinks Calhoun County is meeting the challenges as good as any district.
Johnson
Johnson is a retired deputy sheriff. He is founder and pastor of Faith & Victory Outreach Ministries. Johnson attended Claflin University and is a graduate of Bible College and the South Carolina Criminal Justice Academy.
Johnson detailed his experience relevant to the school board position.
"With the sheriff's office, I dealt with community service. I was involved with the community unity at the sheriff's office. Not only that, but I'm also a past president of the Calhoun County NAACP Branch. Also, I'm a community activist. I advocate for people who need to get Medicare. I try to help out with that in the community. I also take people to the doctor if they don't have a ride," Johnson said.
Johnson is seeking to be a voice for others.
"Where I live at in District 1, the rural areas, no one has a voice down here. I had the parents, the grandparents and even the people in the community ask me that I need to run," Johnson said.
"There's a lot of people on the school board not hearing what the children have to say, but going by maybe what the superintendent is saying, or maybe what other people are saying. I want to run because I need to have a voice for the people in my district, and not only that, I want to be fair with everybody," Johnson said.
Johnson identified several goals he would work to accomplish if elected.
"Number one would be that the board and superintendent have a relationship will all of the students, not just some of the students, but all of the students, and the parents. Getting involved in the community, and making sure that no child is left behind," Johnson said.
Johnson said he will work to make sure all of the students are up to speed and prepared.
He expressed his thoughts on how the district managed the coronavirus.
"I would think that number one would be safety. First is safety of the children, safety of the teacher. That's why a lot of teachers don't want to go back to teach because they're afraid they might get coronavirus," Johnson said.
Johnson said students should not attend school if there isn't a safety plan.
"I would think they should have come up with a better solution before opening the schools," Johnson said.
Get Government & Politics updates in your inbox!
Stay up-to-date on the latest in local and national government and political topics with our newsletter.