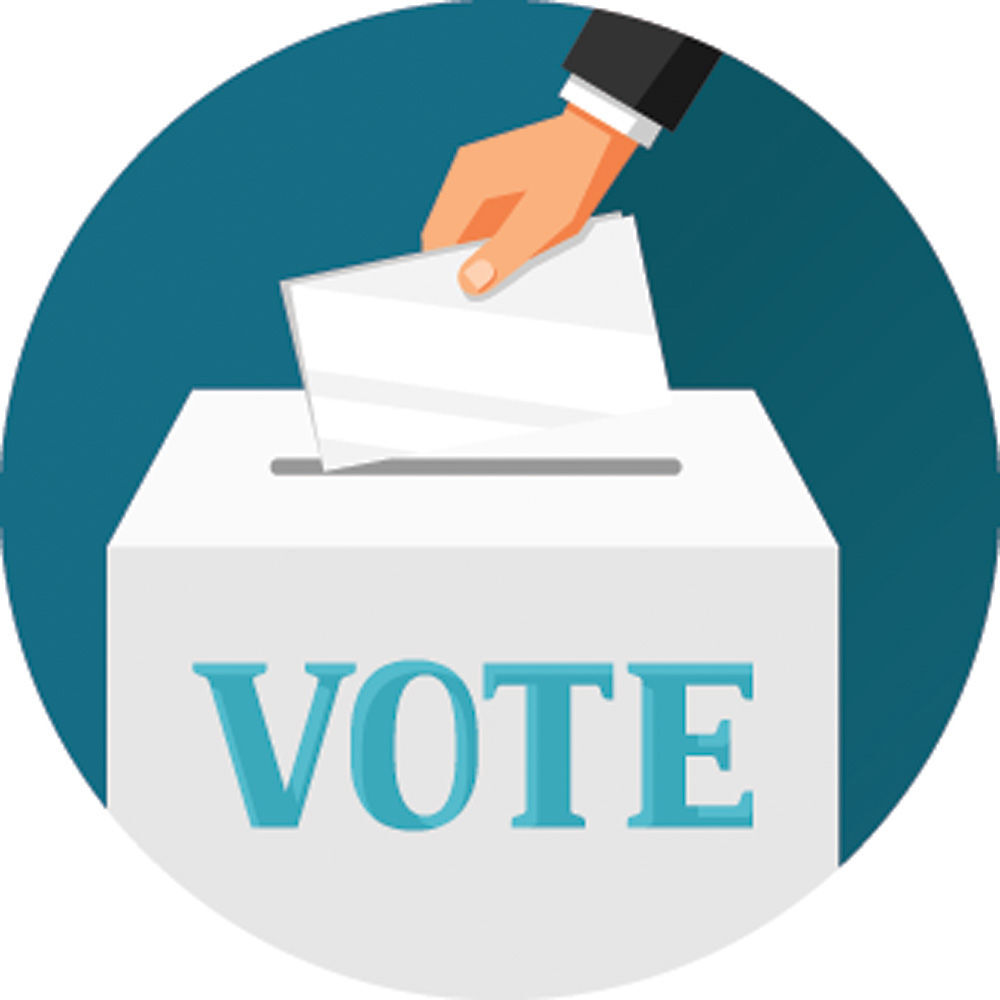 Longtime Sen. Brad Hutto is being challenged by Michael Addison for the S.C. Senate District 40 seat.
Both will be on the ballot for the June 9 Democratic primary.
No Republican has filed for the seat.
Brad Hutto
A senator since 1996, Hutto is a practicing trial attorney and an adjunct professor at the University of South Carolina. He is a graduate of the University of South Carolina Honors College. Hutto obtained his law degree from Georgetown University Law Center.
"I am grateful to be given the opportunity by the citizens of District 40 to serve them as their senator for 25 years, and while we've done a lot, there's a lot left to do. I have enjoyed my time in public service and getting to know people, and being able to help people. I want to continue the good works we've done over the years," Hutto said.
Hutto noted his experience as a senator and attorney.
"I believe I am clearly recognized by my colleagues as a leader, and I'm often selected to chair committees and take the lead on many important pieces of legislation and issues that face South Carolina," Hutto said.
Hutto said his focus has been, and will continue to be, on education, health care and jobs.
"While there are a lot of things that come up over time, I think the biggest impact we can have on improving the quality of life for citizens in this area, in the greater Orangeburg area, is that we can provide children with a quality education, we make sure that when they finish that education they have a job they can go to, and that while they are working on that job and raising a family, that there is health care available to them so that they have a good quality of life," Hutto said.
Hutto also detailed his accomplishments during his time in the Senate.
"In the area of education, I participated in the start of 5-year-old kindergarten in South Carolina, the Palmetto and Life scholarships, and then since we went to 5-year-old kindergarten when I first got into the Senate, we've now gone to 4-year-old kindergarten. So, the start of 4-year-old kindergarten, and the expansion of 4-year-old kindergarten statewide," Hutto said.
"At the higher education level, I led the fight and introduced the bill to provide free technical college, tuition and fees, to students in our area so that that there will be an educational opportunity for them to go seek an education beyond high school, and if that's what they choose to do, they can do so without paying tuition and fees," Hutto said. "I chaired the conference committee that was responsible for the loans for South Carolina State (University) back in the 2013-2014 time frame when South Carolina State had some financial difficulties and needed to get a $12 million loan from the state. I was the chairman of the committee that got that loan for South Carolina State."
"I have been responsible for getting over $1 million for Orangeburg-Calhoun Technical College for their truck driver program. I was instrumental in helping with the new nursing building," Hutto said.
"Denmark Tech had challenges with enrollment over the last few years, and I made sure that they did not close, and over the last year have gotten an additional $2 million set aside so that they can continue to operate even in the face of diminished enrollment," Hutto stated.
"On the health care side, I led the fight to expand coverage for children, actually got more children covered in South Carolina than most states. We were at 90% coverage. Of course, when Obamacare came along, basically all children got covered. But, prior to Obamacare, I was the leader to make sure children got expanded health care coverage. I was able to lead the fight to get the $8 million to build the Bamberg-Barnwell Emergency Center in Denmark," Hutto said.
"The Regional Medical Center in Orangeburg, I have led the fight with Sen. (John) Matthews to make sure that they got increased Medicare funding as a rural hospital," Hutto said.
Hutto also noted that he has worked to bring industry to the other counties in his district, including bringing EOC Naturals to Allendale County.
Hutto has also worked closely with Mothers Against Drunk Driving to strengthen laws against driving under the influence offenders, and with Attorney General Alan Wilson to address sex trafficking in the state.
Hutto also noted that he was influential in the Edisto River clean-up efforts, and is currently working on addressing water issues in Denmark.
Hutto stated that he is involved in many community groups and activities, including serving as the vice president of the Southern Region of Boy Scouts of America, and working with the Palmetto Trail Conservation Foundation, as well as working with Habitat for Humanity in Orangeburg.
Michael Addison
Addison is an entrepreneur, owning and operating an insurance adjustment firm and a chiropractic office. Addison graduated from South Carolina State University and obtained his doctorate at Life University.
Addison said he's running for office because, "I believe the district should be going in a different direction than its current leadership, and I think that we can lead it in that direction that's more favorable to the district."
Addison detailed his experience and also why he feels he is the best candidate.
"I've been dealing with the political aspect of legislation in various subjects from medicine, to insurance, to health care, and also civil rights to just plain human rights. Everything about our lives is politically connected in some capacity. I also study state government intensely, and have witnessed the passing of bills and how it's done," Addison said.
"I think that I'm the better candidate for the job because we need to go in a different direction and there's time for a change, and you can't get a change doing the same thing you've been doing for 24 years. You're not going to get a change, so as we embark upon change, we decided that it was time that it be change at the senatorial position," Addison said.
"We represent the change that the community wants," Addison state.
If elected, Addison said, "One of the first things I want to do is to set up a foundation that will allow us to work directly with all civic and non-profit organizations in the district to assist them with getting funding to support the projects that they desire to do for the community. Secondly, we will work with health care disparities within the rural areas, and particularly within the African-American community."
"The third thing, we want to work on the unemployment and the unemployability of people by increasing and improving the skill set of people in the community through the technical colleges and the universities, and the trade schools that we might have at our high schools," Addison stated.
"The change that we will bring about, we will have open communication and people can work directly with us," Addison said.
"Secondly, change as far as pork-barrel spending and pass-throughs. I will want transparency, I will want people to know as a taxpayer where our money is going. If it's going to private non-profit organizations, what are they doing with it? There should be some oversight," Addison said.
Addison noted that he is involved in community groups and activities, most recently offering coronavirus "drive-through" testing in District 40, as well as delivering face masks and gloves to senior citizens.
Get Election 2020 & Politics updates in your inbox!
Keep up on the latest in national and local politics as Election 2020 comes into focus.